7 Unmissable Mini-Moon Destinations
Do you fancy an unforgettable honeymoon experience somewhere beautiful but sort of close to home? We've compiled a list of 7 unmissable mini-moon destinations in Ireland, the United Kingdom, and Continental Europe.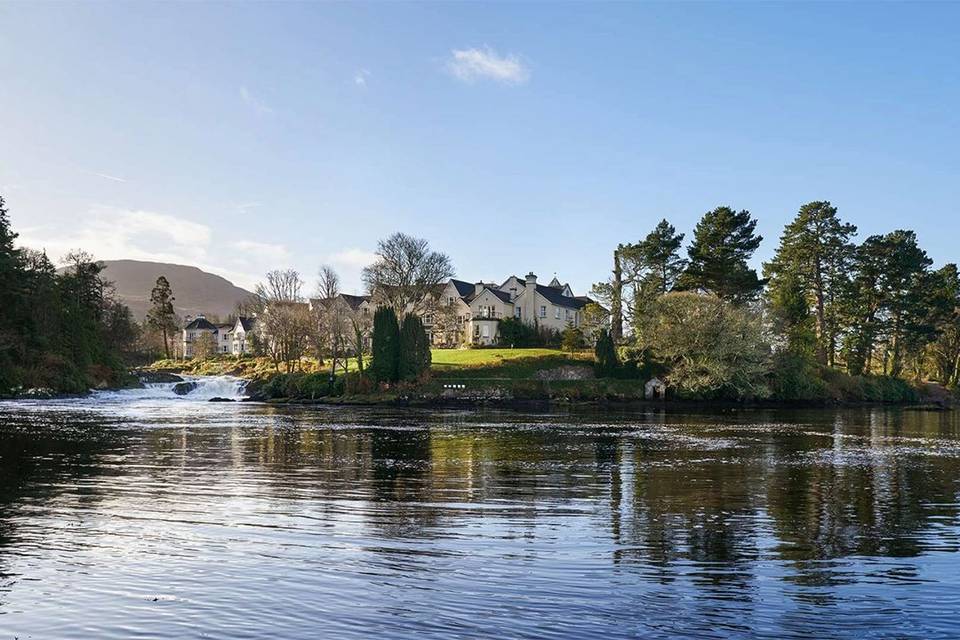 Sometimes, due to time or budget constraints, it's just not possible to go on a honeymoon for an extended period of time, so why not consider a mini-moon? We've rounded up seven of the best European mini-moon locations so you can still enjoy a romantic break away to celebrate your marriage without breaking the bank.
1. Sheen Falls Lodge, Co. Kerry, Ireland
If you're looking for a bit of honeymoon magic not too far from home, escape to the enchanting Wild Atlantic Way along Ireland's West Coast, where County Kerry provides an exciting prospect for would-be vacationers. Sheen Falls Lodge is the quintessential waterfront getaway with majestic vistas of the surrounding forests and mountains.
It's an ideal destination for foodies; visit several exclusive on-site restaurants, bars, and bistros with comprehensive menus to appeal to a variety of palettes. Cosy-up in one of their many luxurious accommodations, which are equipped with comfortable beds, en suite bathrooms, and many modern amenities. If privacy is paramount to your experience, you can book yourself into one of the intimate cottages.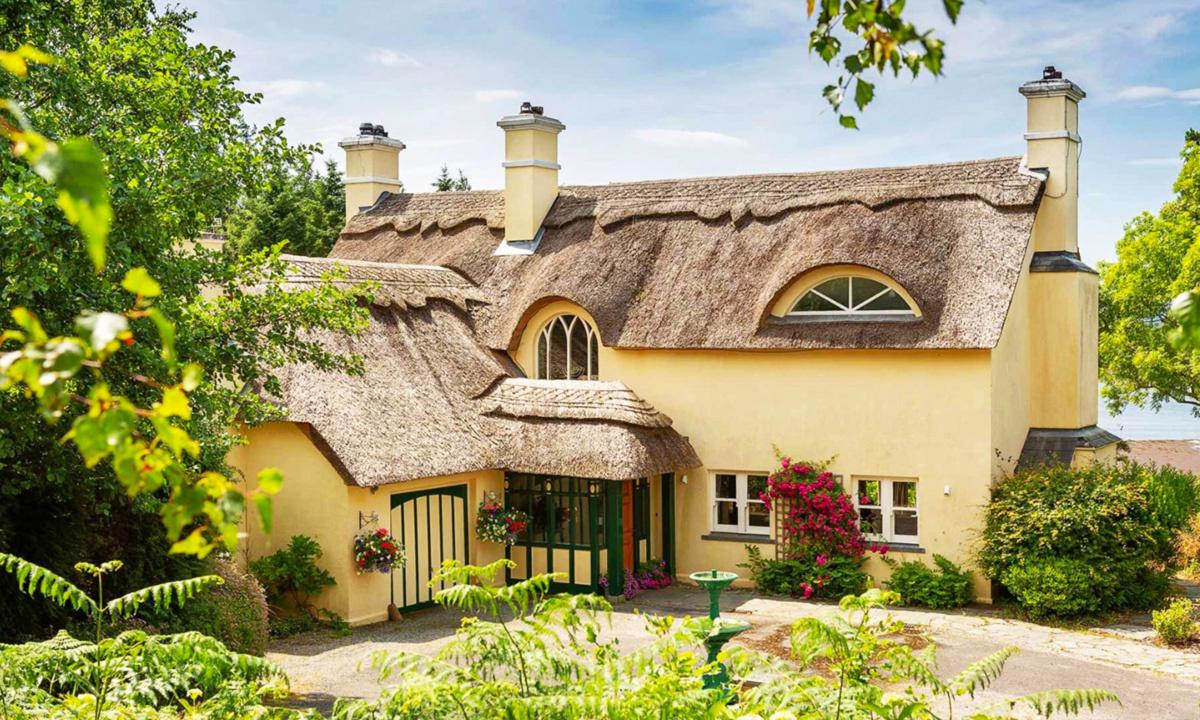 Surrounding Sheen Falls Lodge is an endless supply of activities and experiences to enjoy during your mini-moon. Explore awe-inspiring landscapes such as the Dingle Peninsula, the Ring of Kerry, the Killarney National Park, and many more during your stay. Alternatively, stay on the hotel grounds and take a leisurely walk on the fringes of the surrounding lake or traverse the lush manicured lawns and mystical forests.
2. Boutique Hotel Constans, Prague, Czech Republic
The capital of the Czech Republic is a charming city to visit all year round. It's just a two-and-a-half-hour flight from Dublin and can be a winter wonderland or a warm getaway with plenty to see and do. Make your mini-moon adventure an immersive one by staying at Boutique Hotel Constans.
If you decide to visit Prague for your mini-moon after a winter wedding, prepare yourself by packing cosy scarves and gloves. The City of a Hundred Spires, as Prague is known, gets very cold and snowy — but this will add to the magic as you wander around Christmas markets, sampling traditional Czech food and very affordable mulled wine. If you visit during the summertime, you can enjoy this unique destination in all of its vibrancy from bustling city streets, colourful flowers, and soaring blue skies. Your stay at Boutique Hotel Constans will feel like something out of a romance novel. This cute hotel is conveniently situated close to the centre of town, making everything feel easily accessible.
Enjoy the comfortable bedrooms that exude a blend of modern and traditional design elements and amenities. They're perfect for cosy lay-ins before taking your newlywed partner out for a day full of activities in this charming European must-see city.
3. Castle Grove Country House, Co. Donegal, Ireland
Again, if you prefer something a little closer to home, why not head up to Donegal and enjoy a regal mini-moon adventure at Castle Grove Country House. This magnificent property offers the perfect balance of rural serenity and lavish modern convenience. Here, you and your significant other can enjoy the finer things in life while taking in the lush Irish countryside.
Castle Grove Country House will have you covered with top-quality accommodation. Their various rooms feature elegant decor and furnishings, comfy sleeping arrangements, and all the necessary amenities to make your stay idyllic from start to finish.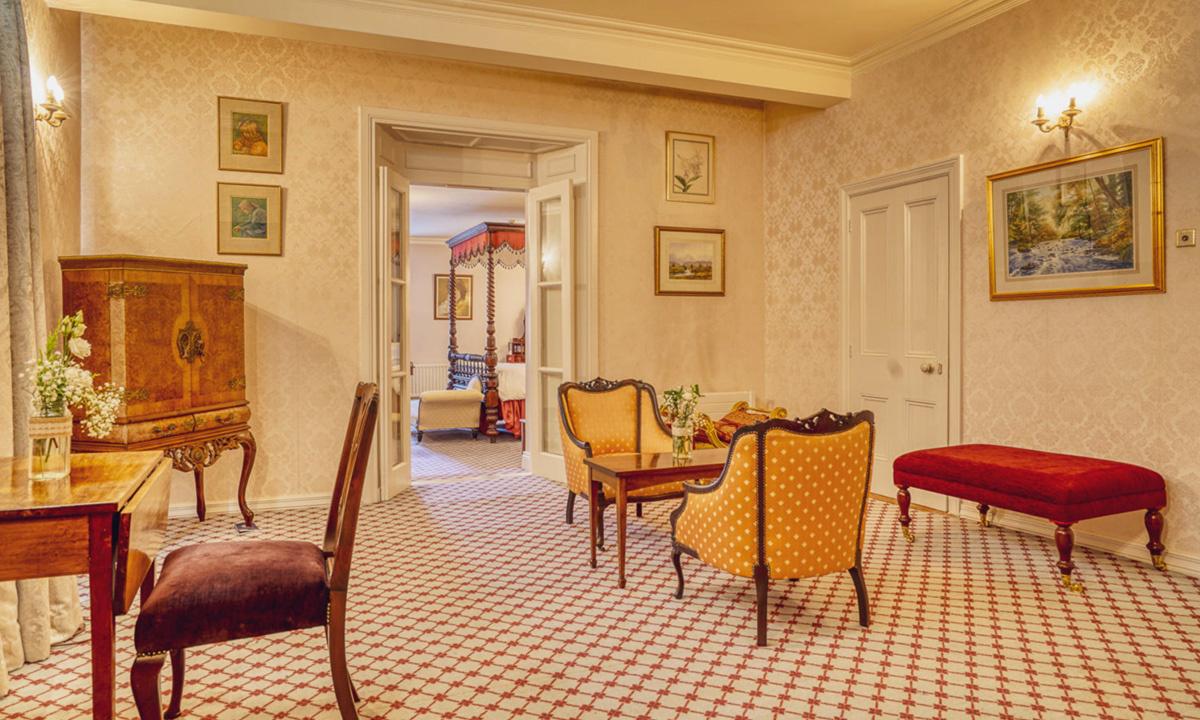 The property also has its own Michelin-recommended restaurant. Dine on gourmet cuisine, most of which is created using fresh ingredients grown on the property or locally.
4. Joly Tiny House, Brussels, Belgium
Belgium is home to chocolate, beer, and chips (amongst other things), making it the ideal location for a mini-moon break. The Joly Tiny House offers you a sense of rural tranquillity alongside the convenience of big-city attractions close by. This spot is ideal for the minimalistic couple who crave some intimate downtime together for their honeymoon experience.
With the city centre of Brussels only 15 minutes from this charming destination, newlyweds can easily explore the capital as much as their heart desires. After a day full of fun and making memories, an escape back to the peace and quiet of Joly Tiny House awaits — Here, honeymooners can reset and recharge in the environmentally micro-home.
There are also many museums in Brussels, including a comic museum, a museum devoted to surrealist art and a musical instrument museum — something for everyone! It is also pretty much an obligation to take a selfie next to the mannekin du pis — if you don't know why now, you will when you get there. Browse gourmet chocolate shops for the very best treats, and enjoy some French fries (often drenched in mayo) from a street vendor — Fun fact: Belgium is where the French fry was invented!
5. The Trident Hotel, Co. Cork, Ireland
In the South West of Ireland, the charming seaside town of Kinsale invites you to enjoy an unforgettable vacation. This vibrant fishing village is a cultural hotspot brimming with exciting activities and sights worth looking for during your stay. With a true sense of romance, The Trident Hotel will provide a gorgeous setting for your mini-moon escape alongside the modern amenities you need to keep you and your partner comfortable throughout.
You'll have a selection of accommodations to choose from at The Trident Hotel, with fantastic views over the bay to complement the comfortable settings. Some of the rooms feature balcony sections, ideal for an early-morning coffee or an evening toast of champagne — whatever your preferred beverage, you and your partner can enjoy the privacy of your cosy space.
Make no mistake, Kinsale is stunning. If your hearts desire something authentic, this little town bursts at the seams with vintage charm. Just a 2-minute meander from the hotel, you'll find a maze of tiny streets and colourful shops offering everything from trinkets and locally-crafted clothing to some seriously good food-for-the-soul. As if your immediate surroundings weren't good enough, Cork City is only a mere 20-minute drive away.
6. Sourire Boutique Hôtel Particulier, Paris, France
This list would not be complete without Paris! Known as the city of love, it is certainly one of the most popular choices for a mini-moon. At the Sourire Boutique Hôtel Particulier, you can enjoy the sights and sounds of Paris right at your front door — visit iconic sights such as Notre-Dame and the Eiffel Tower, all within a reasonable distance of the hotel. This iconic destination is at its most romantic at night when you can look out over the twinkling lights of the French capital. It's also worth climbing to the top of the Sacré Cœur at sunset — one of the best spots to see the Eiffel Tower silhouetted against the ever-changing sky.
Inside Sourire Boutique Hôtel Particulier you will find a variety of eclectically-designed rooms. In true French fashion, these accommodations are stylish and follow a romantic aesthetic. They're also comfortable and feature many amenities you'll need to make your stay luxuriously cosy.
Other perks of Paris include the food, the wine, and the rich history. Whilst it can be expensive to dine in Paris, many back streets reveal authentic bistros, which usually serve set menus at affordable prices. It's pretty much an accepted fact that the Parisians do delightful house wine, too. If you're looking to splash out — it is your mini-moon after all — Paris also has plenty of Michelin-starred restaurants to tempt you. Try Benoit or Le Sergent Recruteur for the ultimate dining experience. Bookish couples will love the city's history of famous authors and luminaries — in the Latin Quarter, you can wander the street where both James Joyce and Hemingway lived and sip café au lait in cute coffee shops once frequented by Scott and Zelda Fitzgerald.
7. Yorebridge House, Yorkshire, England
Sat between The Ure and The Bain rivers, Yorebridge House is perfectly romantic for a mini-moon adventure. If it's a sense of serenity that you and your love long for, this charming country house is a picture of peace worth swooning over. So, make your escape together and find yourself at this fairytale hotel in the Yorkshire Dales.
Yorebridge House has won numerous awards, such as Most Romantic Venue and Restaurant of the Year. Incidentally, it is the only restaurant with rooms to hold three rosettes from the AA. The rooms themselves must be seen to be believed — each one is uniquely decorated and features a super-comfy bed. Some rooms even boast hot tubs — for the ultimate in mini-moon luxury!
Yorebridge House is situated in the picturesque Yorkshire Dales. You can enjoy plenty of scenic walks, reminiscing about your wedding as you work up an appetite ready for your return!
8. Knoydart Hide, Knoydart Peninsula, Scotland
Venture to the world-famous Scottish Highlands, where you will find Knoydart Hide — A private retreat on the gorgeous coast of Loch Nevis. Here, you and your partner will have this space all to yourselves. Considerably cosy, the house is an ode to contemporary architecture and forward-thinking sensibilities. Enjoy a variety of in-house amenities while revelling in the simplicities that country life has to offer.
Knoydart Hide has everything you need to make your mini-moon experience unforgettably romantic. Share a drink under the stars — if you're lucky enough, you might even catch a glimpse of the aurora borealis, also known as the northern lights.
Who isn't a fan of hot tubs? Take advantage of this noteworthy feature — sunshine or snow — and you will really feel that vacation spirit begin to set in. Also, the views from the tub are breathtaking and will have you wishing for the moment to go on forever.
9. Faralda Crane Hotel, Amsterdam, Netherlands
Faralda Crane Hotel is perfect for the young-at-heart couple. Amsterdam is known as a destination for fun, and this one-of-a-kind hotel will leave a long-lasting impression and provide your mini-moon experience with lots to remember. It is one of the most sought-after places to stay by locals and tourists alike. So, if you have the opportunity to make this your home for a few days, you can look forward to endless excitement, beautiful rooms and spectacular views from your bedroom.
With several rooms to choose from, Faralda Crane Hotel has decorated these spaces with trendy decor that will ignite your imagination. Soaring above the city skyline, you and your partner can share a moment while peering out over Amsterdam, soaking up its rich cultural magic.
If you love cycling, Amsterdam could be the destination for you. There are 400km of cycle paths waiting to be explored and scenic routes along the canals. The city boasts more bridges than Venice, so you're guaranteed good views (and great selfie opportunities) along the waterways. Culture vultures will love the range of museums — you can visit the Van Gogh museum, Anne Frank's home, and even the Museum of Bags and Purses. If you'd rather see nature than art, the famous flower market is unmissable (and very Instagram-worthy).
Visit our honeymoon section for more European mini-moon inspiration!