10 Beautiful Bridesmaids Dresses That Won't Break the Budget
Looking for the perfect bridesmaid dress for your crew? We've gathered some of the best budget-friendly options out there that you can buy right now, to help inspire your shopping.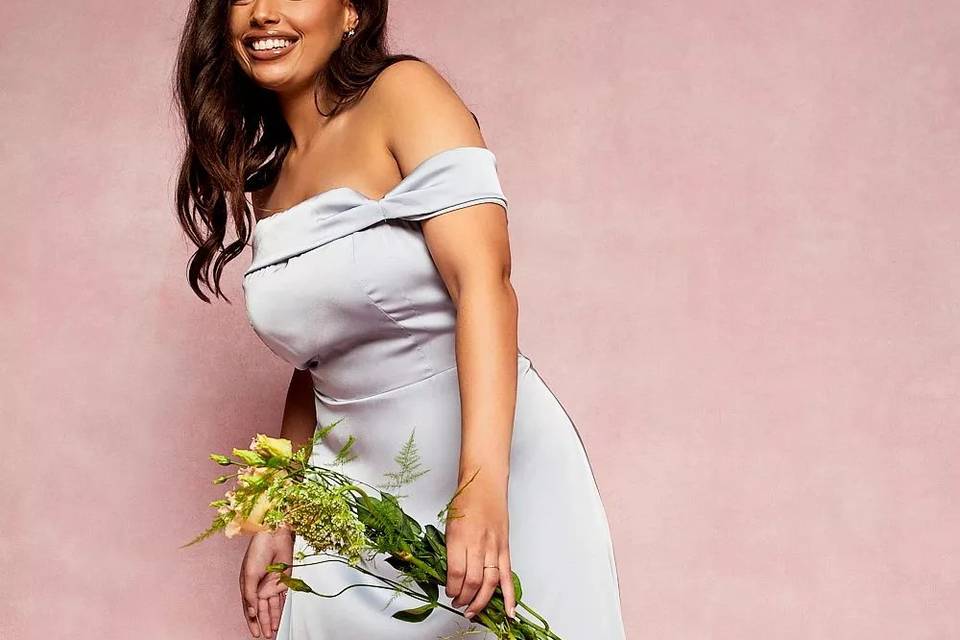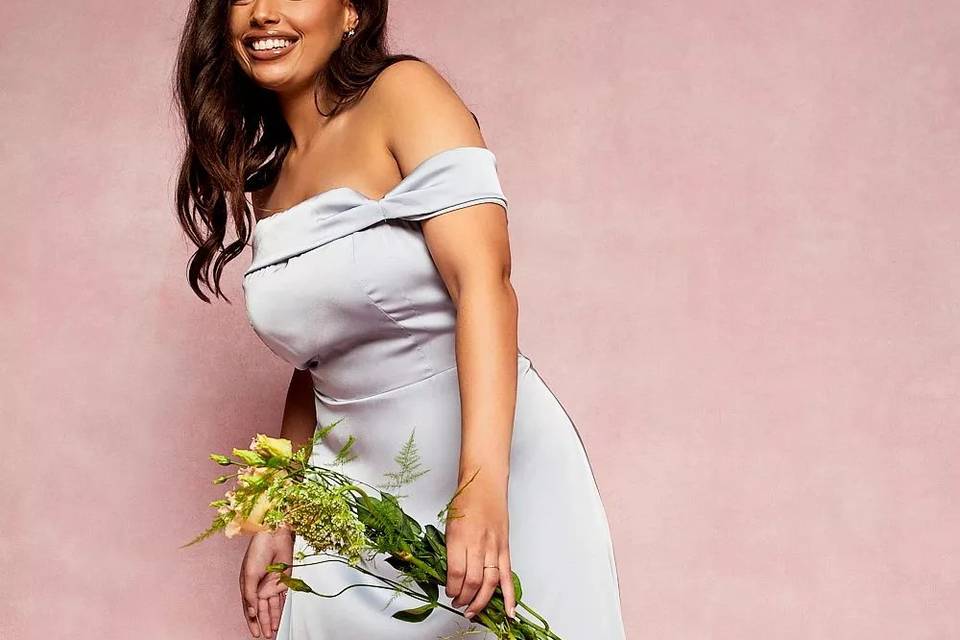 Have you asked your nearest and dearest to be your bridesmaids on the big day yet? If you have, then it's probably time to start thinking about what they're going to wear. No matter your theme or ideas for the day, it's easy to feel overwhelmed with all of the choices. If you're looking for the ideal dresses for your bridesmaids but you don't want to blow your budget, why not take a look at your favourite high street shops? You'll find tons of stunning and affordable dresses in a huge range of styles that suit whatever your colour scheme and dress code call for. Not sure where to start, or looking for some inspiration to help you get off your feet? We've picked our top 10 options that you can buy right now, so you can see that there's something for all tastes and budgets. Then, take a browse through thousands more bridesmaid dresses on our fashion pages.
1. Monica Off-The-Shoulder Gown in Emerald Green - €98.95, Oh Hello Clothing
The colour of this jewel-toned bridesmaid dress might feel perfect for the festive season, but it will work all year long. There's boning in the neckline to give the bodice some structure, but the draping keeps it from looking too stiff.
2. Curve Bridesmaid Short-Sleeved Cowl Front Maxi Dress with Button Back Detail - €85.99, ASOS Design
With its easy-to-wear wrap silhouette, this green bridesmaid dress is sure to be a hit with your crew. The button-back detail makes it look a lot more expensive, too.
3. Marissa Gown in Midnight - €159.95, Folkster
Sometimes simple is best, like in the case of this navy bridesmaid dress. It has a comfortable, flowing skirt and flattering v-neckline, with an artfully draped back. Complete the dress with a jewelled belt to add some sparkle to the look.
4. Bridesmaid Cami Pleated Tulle Maxi Dress in Rose - €85.99, ASOS Design
Your bridesmaids will be pretty in pink with this pleated tulle maxi dress. The wrap front is flattering and comfortable to wear, while the skirt leaves plenty of room for your bridesmaids to show off their best moves on the dance floor.
5. Empire Bridesmaid Maxi Dress - €86, Lipsy
This light blue bridesmaid dress is perfect for weddings at every time of year. Pair it with silver accessories and a pair of strappy sandals, and your bridesmaids will be ready to go.
6. Peach Chiffon Backless Maxi Dress - €74.24, Quiz
Between the flowing chiffon fabric and open back, there's a lot to love about this bridesmaid dress. The neutral colour will pair beautifully with any accessories or colour scheme, while the shape is comfortable enough for your bridesmaids to wear all day long.
7. Belted Floral Print Midi Dress - €99, & Other Stories
No wedding is complete without flowers, so you're definitely on to a winner with this floral print midi dress. We think the bold colours and sleeveless style are perfect for a summer wedding.
8. Plus Bridesmaid Bardot Midi Dress - €70, Boohoo
Whatever your idea for your wedding day theme might be, this icy midi dress is easy to dress up or down, and the Bardot neckline will always look stylish. Pair it with heels for a formal look, or with simple sandals for a more casual appearance.
9. Pleated Lace Insert Bridesmaid Maxi Dress - €110, Love & Roses
Florals aren't just for spring, you know, but this patterned maxi dress would be perfect for a spring wedding. You'll easily be able to coordinate shoes and accessories with one of the colours, while the lace detailing adds a touch of elegance to the design.
10. Petite Satin Slip Cami Midi Bridesmaids Dress in Orange - €92, Chi Chi London
From the trendy cami silhouette to the chic rust colour, this silky bridesmaid dress is perfect for any style maven. The colour will look great on everyone and is ideal for an autumn wedding.