Iconic Wedding Shoes
Stylish bridal footwear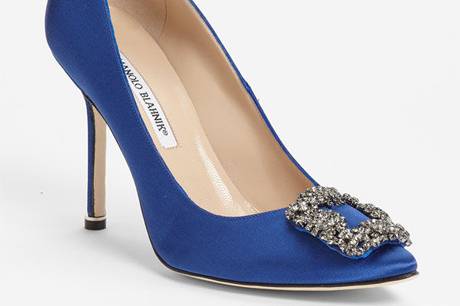 For some brides, so much focus goes on the dress that wedding shoes become a bit of an afterthought. However, with the popularity of wedding shoe photographs being featured in your wedding album and the fantastic array of high fashion footwear out there, wedding shoes are now well and truly thrust into the limelight. Take a look at six iconic shoe styles, all perfect for your big day.
Carrie Bradshaw's Something Blue
In Sex & the City — The Movie, fashionista Carrie Bradshaw was true to her stylish roots and chose to wear gorgeous bejewelled Manolo Blahnik satin pumps. Since being featured on the silver screen, the Hangisi shoe has been a must-have for many brides looking for an ultra-stylish 'something blue'. Even though the movie was released (unbelievably!) back in 2008, the Hangisi shoe by Manolo Blahnik remains in the designer's current collection and doesn't look to be going anywhere soon!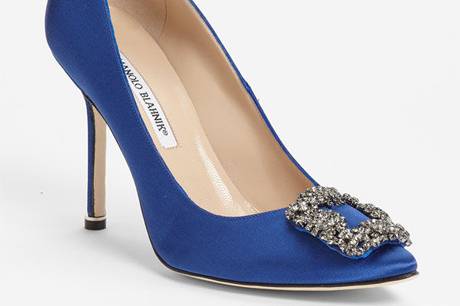 Cinderella's Glass Slippers
Cinderella's glass slipper has to be one of the most iconic shoes in history so what style of shoe could be more perfect as you celebrate your own fairytale. Instead of a real glass slipper, you could opt for something a little more comfortable! The crystal slipper Elite from Crystal Couture could be your perfect glass slipper, covered in sparkling silver Swarovski crystals that have been added meticulously by hand to give a really polished finish.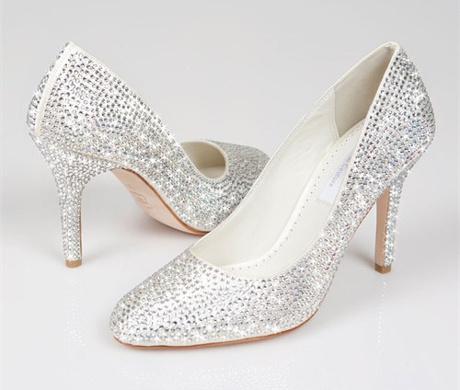 Dorothy's Ruby Slippers
Dare to wear something with a bright flash of colour! If you are looking for a more standout iconic shoe for your wedding day then be inspired by Dorothy's ruby slippers in the Wizard of Oz. These gorgeous red crystal heels from Aruna Seth have a pretty bow back and peep-toe style at the front, making them real statement shoes. Think how great your white wedding dress will look with a flash of red contrasting as your shoes peep out from your hemline.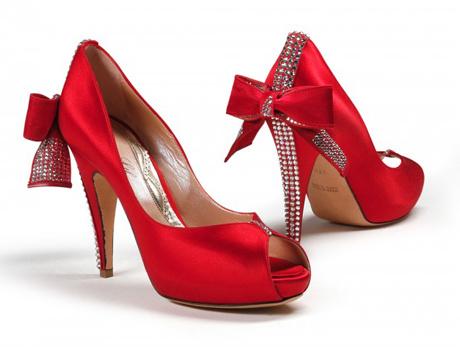 The Duchess of Cambridge's Staple Shoe
If you want to pick a wedding shoe that you can wear again and again then take a look at the shoes that have become a firm favourite with the Duchess of Cambridge. The Sledge shoes from L.K. Bennett sold out when they were initially worn by the future queen, and now their iconic design is available in a range of colours and finishes. If you want to keep things classic then go for Kate's favourite colour — taupe — and you will find you wear this shoes again and again.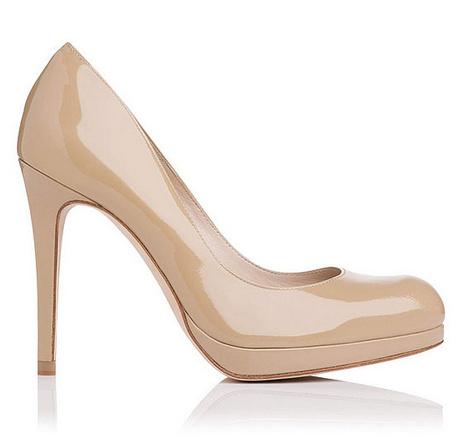 Angelina Jolie-Pitt's Maleficent Wedges
These attention-grabbing shoes were custom created for Angelina Jolie-Pitt by Christian Louboutin — inspired by her Maleficent character Mistress of Evil and worn to the premieres of this Disney movie. The shoes were originally custom created in black, white and gold for Angelina and now the black version is on sale — but only available by pre-order. If you are planning a more gothic affair for your special day then these spectacular shoes will give a beautifully dark detail to your wedding look.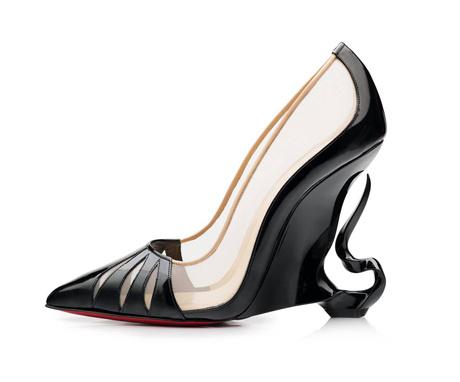 Audrey Hepburn Flats
Style icon Audrey Hepburn brought wearing flats into the world of fashion. The actress had originally wanted to be a ballet dancer and when pursuing her original dream failed, she still brought some ballet style into her every day look, making classic flat ballet pumps a wardrobe staple. If you want to bring some Audrey Hepburn style into your look then think about wearing stylish ballet flats from Dessy — available in a range of colours, you can choose a hue that suits your style.