Warming Winter Accessories
Cosy accessories for your winter wedding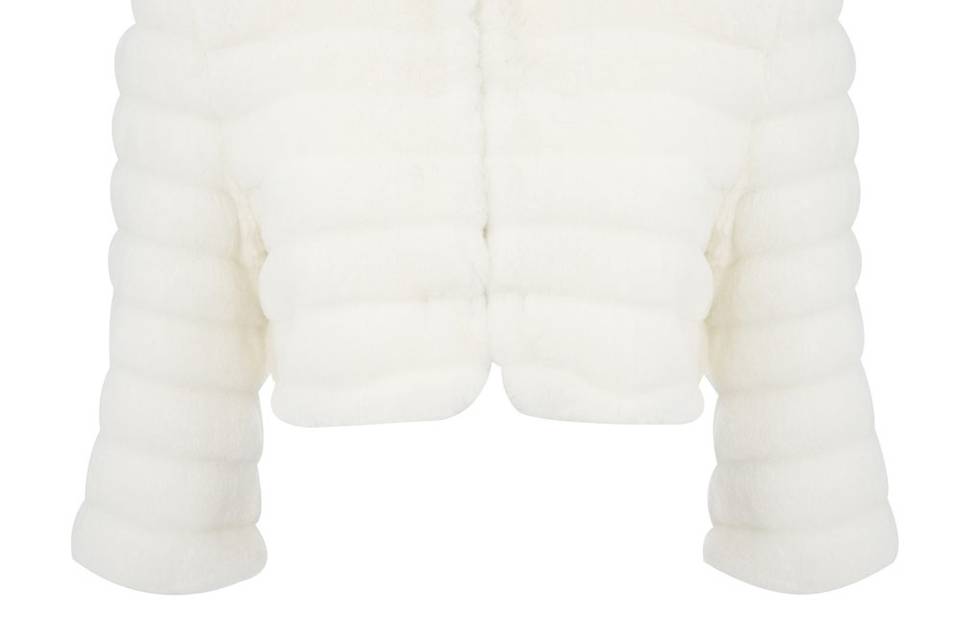 Staying warm but stylish is a priority for any bride planning a winter wedding, so we've put together a selection of ways to be festively fashionable at your winter wedding.
Keep cosy whilst still looking bridal in an ivory faux fur shrug from Star by Julien MacDonald at Debenhams. Dress your bridesmaids in matching ones for a unified look, or add a sparkling brooch for a bit of Christmas glitz!
A fur wrap is a great way to stay warm whilst still revealing the details on your dress. This faux fur wrap from JacksPiggyBank on Etsy is a great way to keep out the cold whilst still looking wonderful.
Photo credit: Studio21 Photography — www.studio21photography.com
You may dream of a snowy winter wedding, but weather sadly has a habit of being disappointing. Cheer yourself up if it rains on your wedding day by arming yourself with this fabulous heart-shaped umbrella from The Umbrella Shop. We've picked a subtle silver shade, but there are lots of colours to choose from, and they make great photo opportunities.
Ensure your toes stay dry and your feet look stylish by wearing closed-toe shoes on your wedding day. We love these glitzy and glamorous shoes from Harriet Wilde! Just make sure you have a backup pair of flats with good grip in case it's icy...
This beautiful headpiece from StellasDesign will give you a warm glow of satisfaction every time you glimpse yourself in the mirror! The mint green colour is a fresh choice for a winter wedding, and the iridescent beads will sparkle even as the light fades.
Make sure your hands don't get cold by investing in a beautiful and vintage inspired pair of gloves from Gibson Bespoke. These pretty lace gloves are delicate enough to allow you to still hold your bouquet with ease, but add extra coverage and a 1950s twist.
Finally, don't forget your groom! Even though he's likely to be more covered up than you, prevent him from feeling the chill with a smart wool scarf, like this navy one from TM Lewin. Match it to the colours in his suit for a polished look. Hurry, these handsome scarves are currently on offer!