Steal Their Style – Iconic Celebrity Brides
Iconic celebrity brides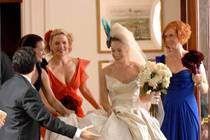 Taking a little peek at celebrity weddings can be a great way to get ideas and inspiration for your own big day. We have picked three iconic brides that each have their own very unique style and shown how you can steal a bit of their wedding style for your own big day.
Carrie Bradshaw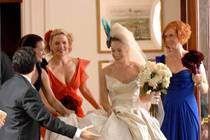 Ok so she may be a fictional bride but Carrie Bradshaw's wedding style had millions of girls swooning and wanting to replicate her look. Carrie's ultra-glam gown is all about volume and layering, you can replicate this look with the beautiful Mercedes gown by Hollywood Dreams.
Complete your attire with an iconic bird headpiece, pictured is the stunning Georgiana headpiece available from Etsy. Complete with vibrant red lipstick (Next — Oh So Lipstick) and an ivory bridal bouquet tied neatly with satin ribbon.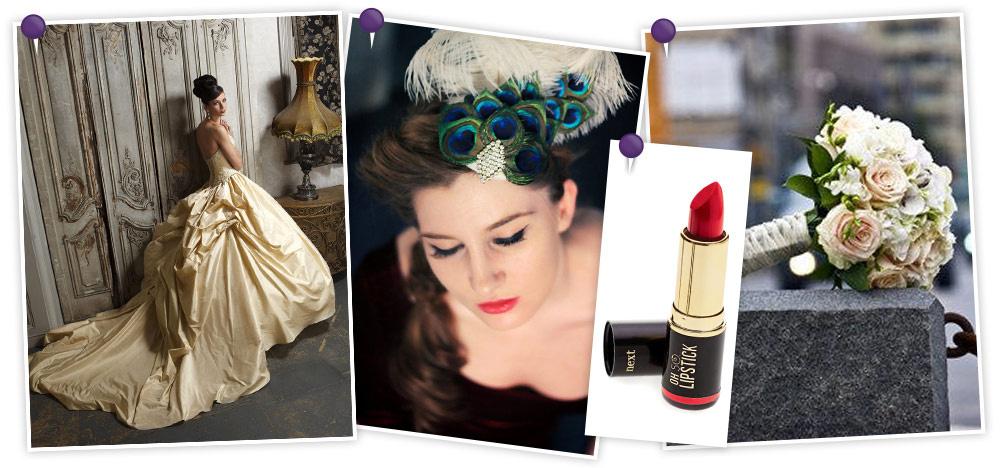 Kate Middleton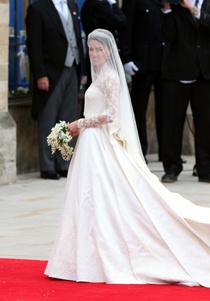 Kate Middleton is one of the most iconic brides from 2011 and one year on her look is still influencing brides around the world. Emulate her chic wedding gown with the beautiful Grace wedding dress from Sassi Holford complete with stunning lace detail.
Add to your look with a sapphire and diamond-inspired ring (pictured from Debenhams) and sparkly earrings (pictured from GlitzySecrets.com). Keep your bridal make up classic and elegant with a light pink lipstick from YSL (available from Debenhams).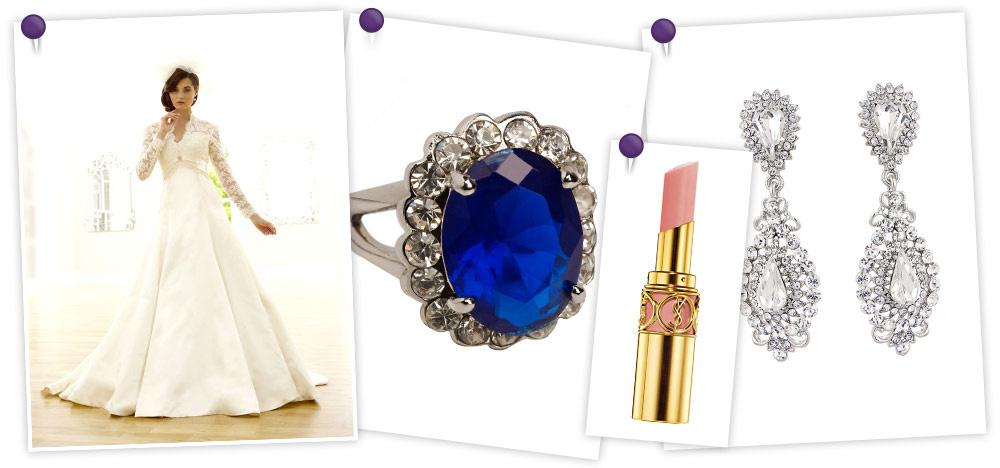 Andrea Corr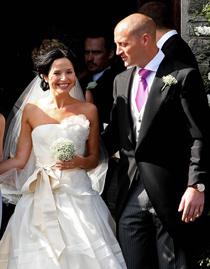 On her wedding day Andrea Corr kept her look fresh and young. Her strapless gown cinches in beautifully with a bow tied neatly at the waist — Jasmine Couture's stunning gown (style T487) lets you recreate this look perfectly.
Andrea's hair was tied up and off her face with simple make-up and a rosy flush of blusher on the apples of her cheeks (pictured — Bourjois Little Round Pot Blush). A simple bouquet is the finishing touch you need to complete this look.