Our Favourite Romantic Film Quotes
Add some romantic words to your wedding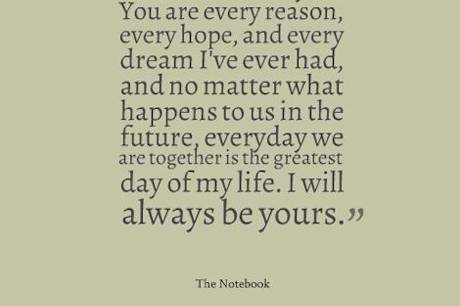 We love romantic quotes here in the hitched office and when you are planning your wedding, you might be searching for a few dreamy words to include in your wedding day. If you are a real film buff then think about including romantic film quotes in your invitations, on your wedding tables or even include a few your speeches. We have picked out just a few of our favourite romantic film quotes right here but don't forget to visit our quotes page for even more words of wisdom.
The Notebook (2004)
It's pretty much against the law to talk about romantic quotes and not include something from The Notebook — this is just one of our many favourites!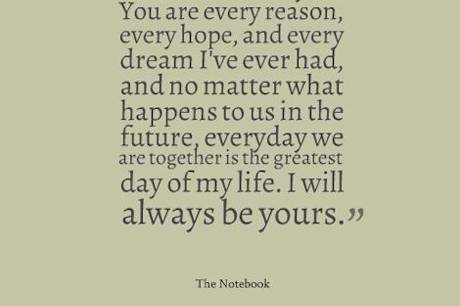 Love Actually (2003)
It was unrequited love but when Mark (Andrew Lincoln) confesses his love for Juliet (Keira Knightly) but his words still made our hearts melt!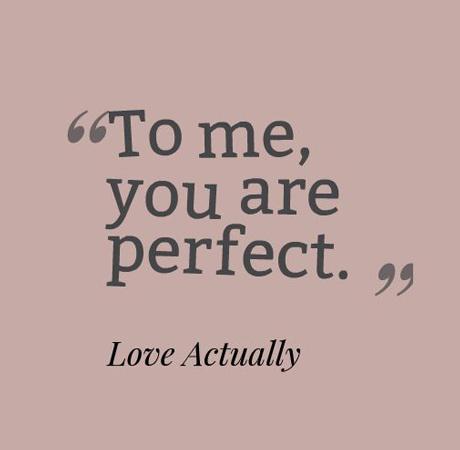 Hitch (2005)
Will Smith plays the super-smooth love coach Alex 'Hitch' Hitchens in this 2005 RomCom. This quote opens the film and sets the whole fun and romantic tone of the movie.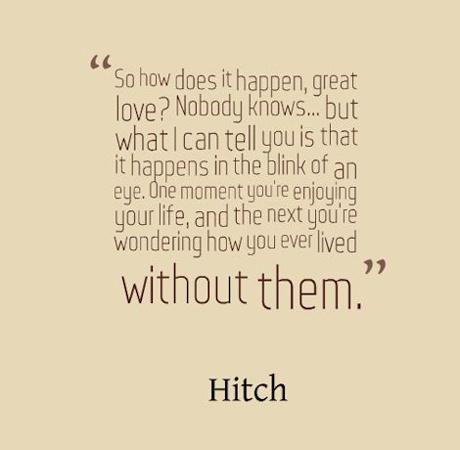 Sleepless in Seattle (1993)
We are in love with this romantic quote from Sleepless in Seattle and our slight inappropriate crush on Tom Hanks also means we have a soft spot for this quote!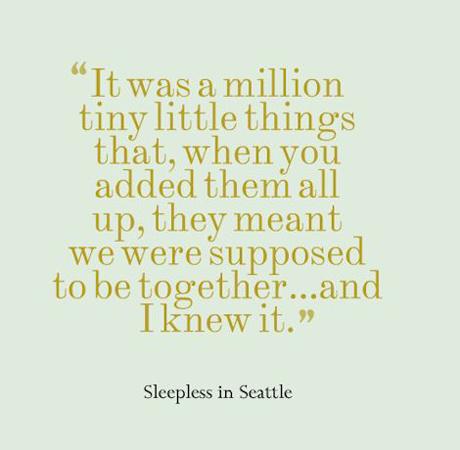 The Vow (2012)
When Paige (Rachel McAdams) is involved a car crash, the memory of her fiancé Leo (Channing Tatum) vanishes and it's up to him to win her back.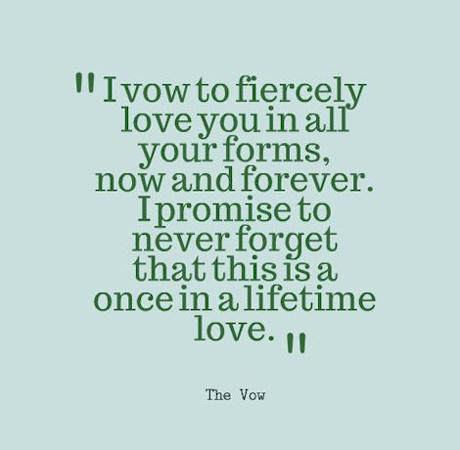 Are you looking for more dreamy and romantic wedding quotes? Visit our quotes page for even more.