Romantic Engagement Shoot Ideas
Romantic ideas for your engagement shoot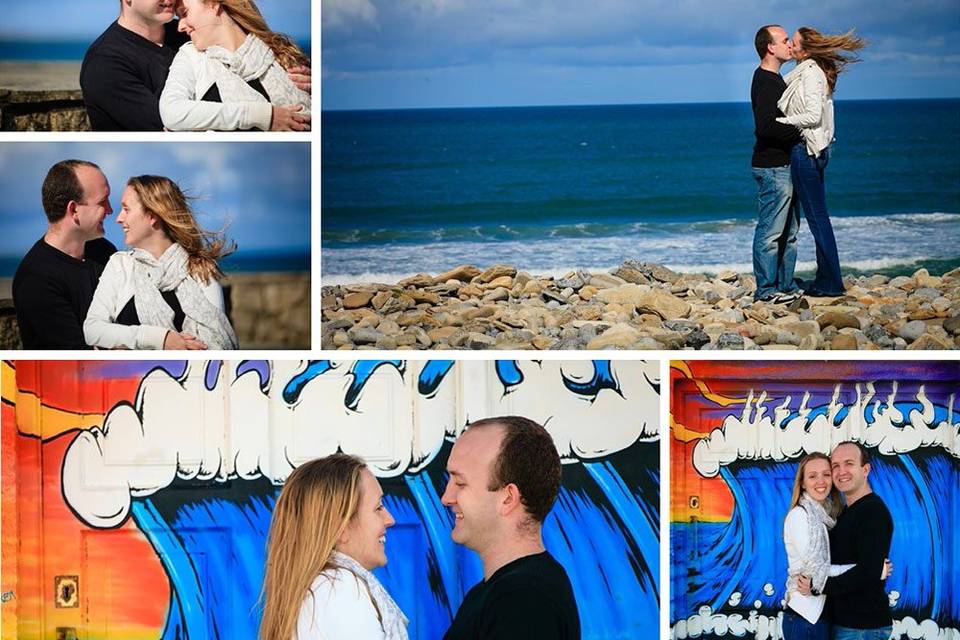 An engagement shoot is a great way to see how well you work with your wedding photographer and to also give you a chance to relax in front of the camera if you are not used to having your photograph taken. Looking for engagement shoot ideas? We take a look at some stunning shoots from a variety of locations.
A Beach Engagement Shoot
This beach engagement shoot is beautifully shot by Richard McCarthy Photography. Richard photographed engaged couple Ceire and Brian at Strandhill Beach. The rocky beach combined with the beautiful blue sky makes it a perfect setting for a romantic engagement shoot, if you have a beach near to you that has a special meaning or you simply love being by the sea then consider a beach setting for your own engagement shoot.
Richard describes engagement shoots as the perfect opportunity to get to know a couple long before the wedding and lets him see how comfortable you are in front of the camera. See some stunning photos from his beach shoot right here:
A City Engagement Shoot
If you are a couple that loves a city lifestyle then consider a city location for your engagement shoot. We love this gorgeous shoot of couple Emily and Lonan that took place in Dublin city centre and was photographed by Christina of Brosnan Photographic. The couple were clear on what they wanted for their engagement shoot and wanted it to feel like a tour of Ireland so they managed to include a variety of different landscapes and locations to give the mix that the couple were looking for.
We love how the Emily and Lonan have got beautifully glammed up and how against the everyday, bustling city backdrop, their gorgeous styling means they look extra special!
A Garden Engagement Shoot
We are head over heels in love with this stunning pre-wedding shoot featuring Charlotte and Peter. Photographed by The Picture Rooms in Merrion Square, Dublin, the contrast of the lush green gardens and the couples' vintage and glamorous styling makes for a perfect look. Each and every fun detail of Merrion Square is captured as well as all the little details of the couple and their outfits.
A Home Engagement Shoot
We love the idea of an old fashioned wedding at your family home, but if you don't have the space to do something like this then think about having a home engagement shoot. You home is — after all — the place you spend the most time together and is the perfect setting to reflect your style. We love Caroline and Peter's eccentric style engagement shoot that works beautifully to really show off their personalities — all photographed by White Tea Fine Photography.
Have you had an engagement shoot you would love us to feature? Tweet us @hitchedireland.