Impossibly Romantic Proposal Stories
Couples share their romantic proposal stories with us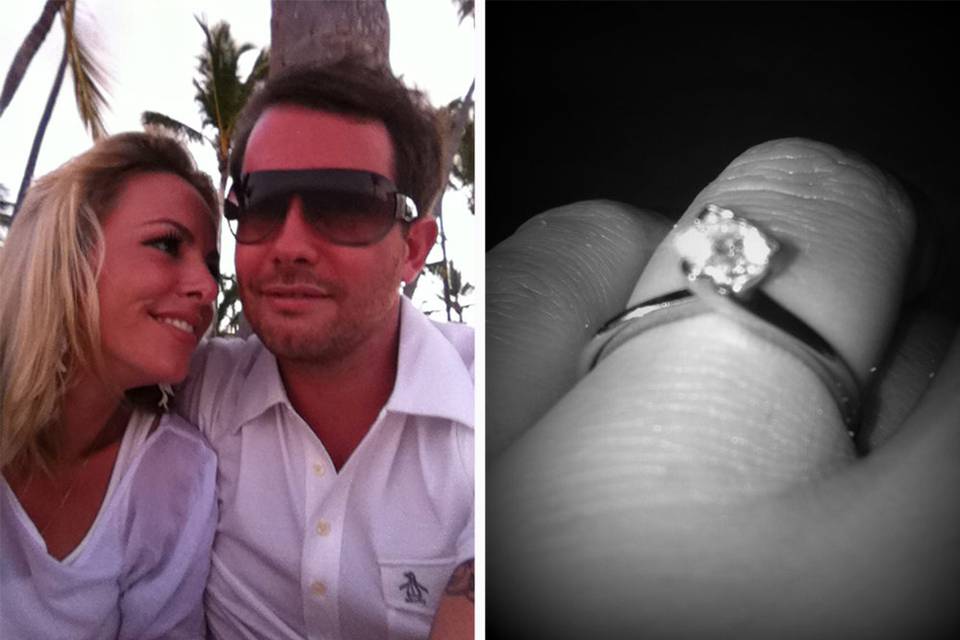 Here at hitched.ie we love a proposal story and whether you had an extravagant proposal in front of hundreds of people or something intimate with just the two of you, we want to hear it! Here we listen to some impossibly romantic proposal stories...
A Beach Proposal
Kimmie and Jamie were on holiday in the Dominican — ever since arriving at the airport Jamie was "shifty" to use Kimmie's words! Quietly worrying that airport security would pull out the ring and the surprise would be ruined. Kimmie explains in her own words about Jamie's strange behaviour in the three days leading up to the proposal — "The fuss at the hotel about the safe? His concern over me not wanting to brush my hair or wear makeup that night? The strop about the two drunk grannies swinging off my favourite palm tree?! It was all very unlike my Jamie! Finally after three days in the Dominican, which probably felt like 3 weeks to him, Jamie got rid of the drunken oldies, led me to my tree, got down on one knee and asked me to be his wife just as the sun was setting. It was a truly magical moment and one I definitely wasn't expecting for a good few years!"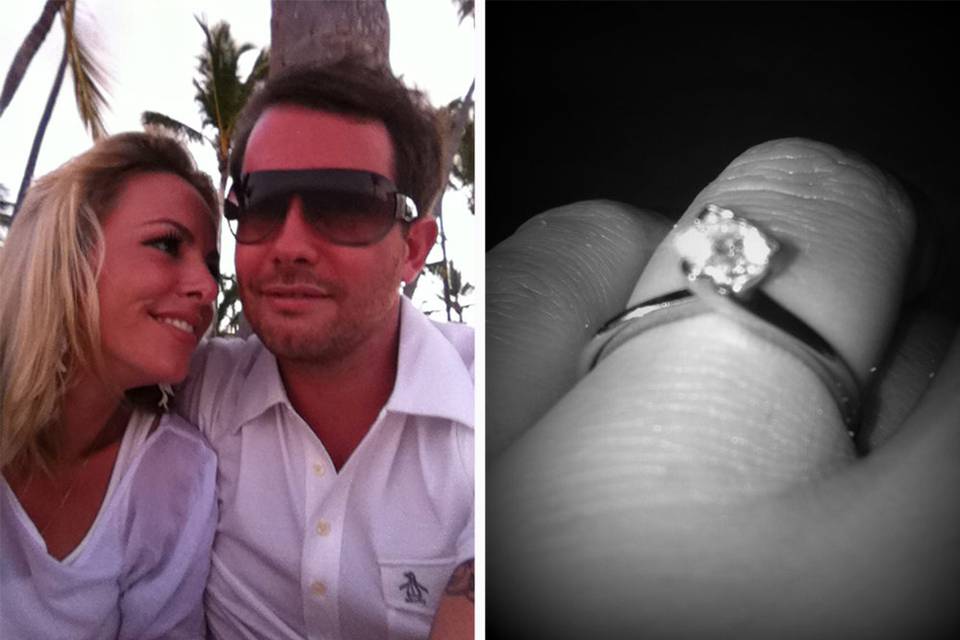 A Proposal at the Taj Mahal
When Chirag decided he wanted to propose to his childhood sweetheart Hatel, he knew he wanted something spectacular and enlisted the help of The Proposers to put together his proposal at the Taj Mahal in India. After a romantic proposal in front of the Taj Mahal, the newly engaged couple then headed back to their hotel where Hatel found a stunning dress, jewellery and a note on the bed. Then as the couple headed for dinner, Hatel found that Chirag had flown all their family and close friends out to India to share in the celebrations.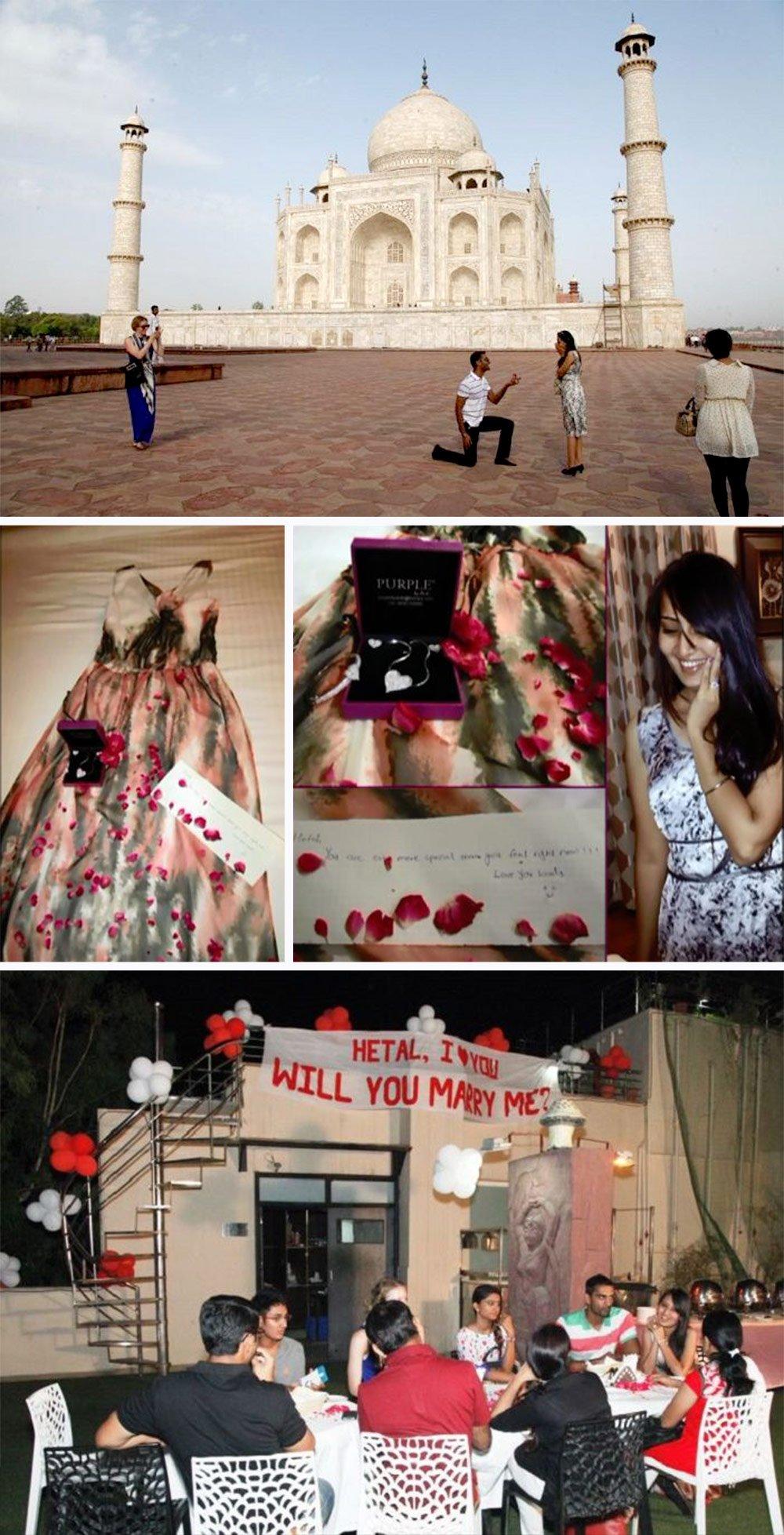 A Cupcake Proposal
Rui decided he wanted to propose to his girlfriend Lia while they were on holiday in London and chose to take his baking obsessed girlfriend to Peggy Porschen to do it. With the help of The Proposers, Rui had secretly hired a private room which had been elegantly decorated with proposal props, flowers, petals and red currant champagne. As the couple entered the shop, they were asked if they would like to sample some freshly baked cupcakes, this was all a ploy to get Lia into the beautifully decorated room! As they entered, cupcakes that said "Will you marry me" were there and Lia of course said yes!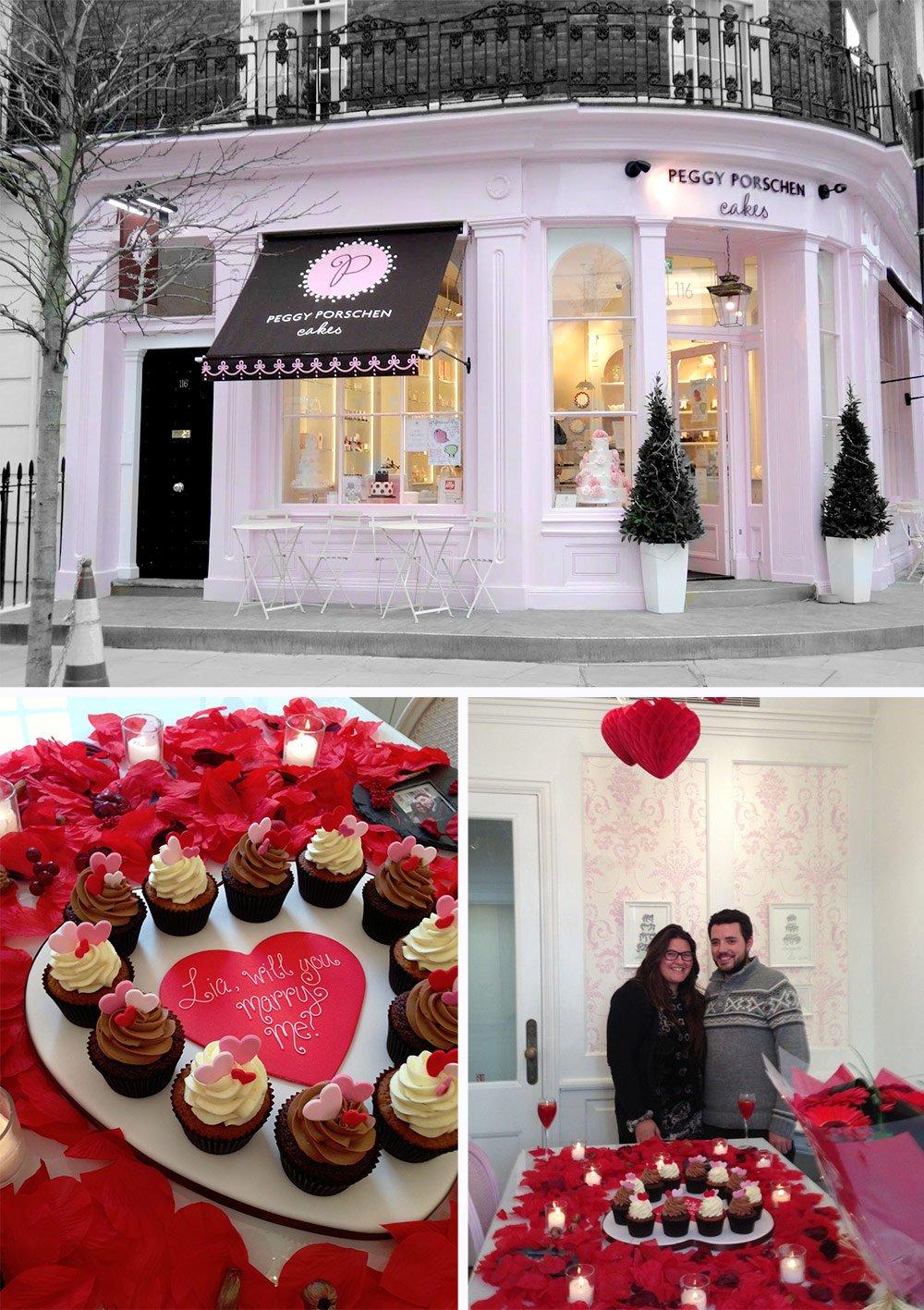 A Wishing Tree Proposal
Oscar knew that he wanted his proposal to girlfriend Sophie to be a complete surprise — the couple headed to a museum on a sight-seeing day but little did Sophie know that this was going to turn into a marriage proposal with the help of The Proposers. The couple discovered a wishing tree and as Sophie read all the notes hanging on the tree, she found each one was personalised especially for her, with the last note asking if she would marry Oscar. Oscar then got down on one knee and proposed with a stunning engagement ring and Sophie of course said yes!