10 Romantic Bridal Bouquets
Looking for some dreamy floral inspiration for your big day? Our edit features an array of different arrangements to help complement your event. From traditional styles to modern pairings, there are many options to make your wedding theme bloom!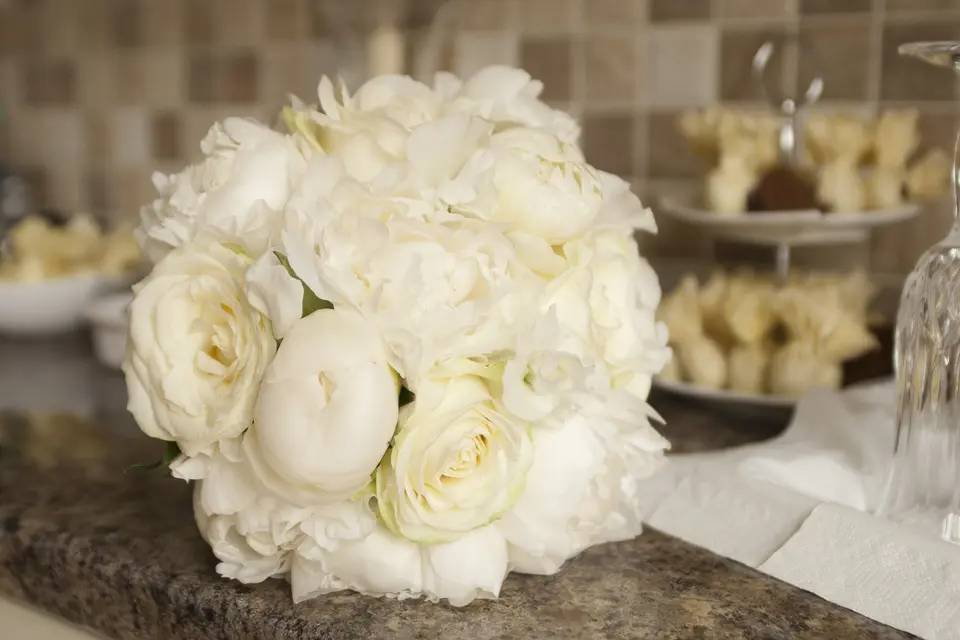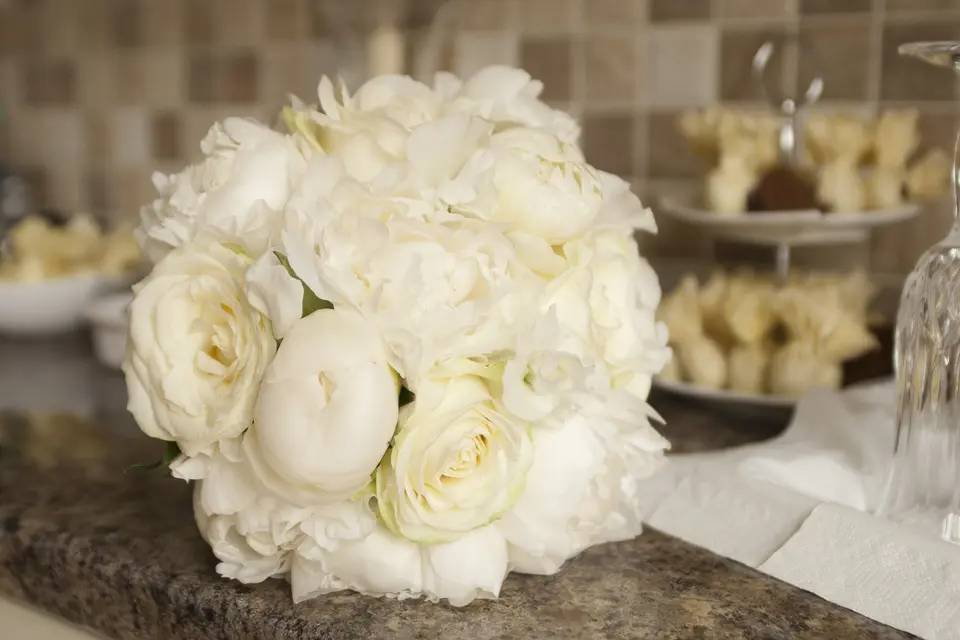 If you want a wedding day that is all about romance, then you'll want a dreamy bridal bouquet to suit. We take a look at ten different romantic bridal bouquets featuring everything from traditional rose bouquets to contemporary styles and rustic blooms. The possibilities may feel almost endless, which leaves you plenty of room to get creative! Be sure to discuss with your florist your colour palette and wedding theme, as well as any of your favourite types of flowers. These creatives can then take your vision and translate it into arrangements of petals, stems, and foliage to complement your big day.
When thinking about the blooms for your wedding, don't forget the decor! There are many suppliers who specialize in different kinds of event hire. And if you are looking for inspiration, check out our other articles with tips, tricks, and ideas for your wedding flower arrangements.
1. Cherry Blossom Weddings - Dundalk, Co. Louth
We begin this edit with an elegant design that is sure to stun! This bouquet of white and dusty blue blooms blends together different textures to create a visually appealing display. Plus, the soft colour palette makes it incredibly romantic.

Find Out More
2. All Occasions Florist - Portlaoise, Co. Laois
We love the vivid colours found throughout this bouquet! From the bright yellow to the rich purples, this arrangement of blooms easily catches the eye. If you want a bouquet that feels like a celebration, this whimsical design is sure to please.
3. Wild Meadow Florals - Limerick Junction, Tipperary
The rustic textures of this stunning bouquet showcase yet another romantic option for nearly weds. The soft tones mixed with the variety of blooms and pampas grass make this an arrangement to remember.
4. Best of Buds Wedding Flowers - Tralee, Co. Kerry
This bouquet of anemones, roses, and brunias expertly blends classic and unusual flowers together for a romantic result. We love how the paired back palette keeps things simple while also evoking an enchanting look! It just goes to show how powerful balance can be when creating the right wedding style.
5. A New Leaf - Wedding Florist - Dingle Penninsula, Co. Kerry
Does it get more romantic than this classic flower choice? It does when they are arranged in a tear-drop shape! This bouquet of white calla lilies shows how timeless this flower choice is and how gorgeous an arrangement they can make.
6. Utopia Flowers - Waterford City, Co. Waterford
The different tones of pink throughout this bouquet make it soft and sweet! If you are in the mood for a traditional bouquet with a pop of colour, this one is surely it!

Find Out More
7. Daisys Floral Creations - Dublin Road, Co. Kildare
This blooming bouquet is full of freshness and helps bring to mind spring days when everything is just starting to turn that lovely and lush green.
8. Wedding Flowers With Love - Tullow, Co. Carlow
We just can't get over the purple hues and inclusion of lace around the stems of this bouquet. It brings to mind walks through idyllic gardens on a summer day, making it perfect for a wedding held in this season.

Find Out More
9. Flowers Touch - Lucan, Co. Dublin
Just look at the palette in this floral bouquet! These fiery blooms are ideal for an autumnal wedding, with rich colours of orange, red, yellow, and deep purple. We love the combination of textures as well, which adds visual interest.
10. Dublin House of Flowers - Crumlin, Co. Dublin
What makes this bouquet so appealing is the delicate looseness and fullness of the blooms! It makes it soft and sweet, perfect for a walk down the aisle on your big day!
This is, of course, only the tip of the iceberg when it comes to luscious wedding florals! If we've piqued your interest, check out more of Ireland's most exceptional floral designers here on Hitched.