Questions for the Baker
Know what to ask your cake baker before you go!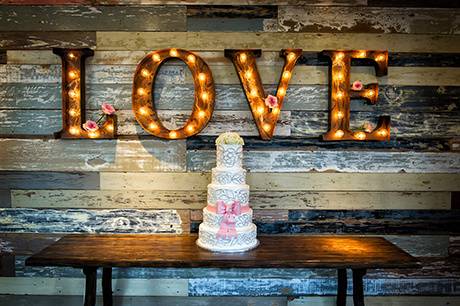 Cutting the cake is one of the most iconic wedding moments your photographer will capture, so ensure you don't end up with a lopsided creation by hiring the right baker. In order to make the best decision you can, take along these questions to ask your baker as a little guidance.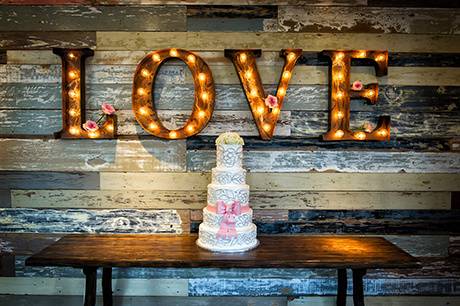 Can We Try Before We Buy?
It's important to ask for a tasting session before ordering your cake, and most bakers will set this up for you as standard. Find out which flavoured sponges and types of icing you like, whilst keeping your guests in mind. If you're lucky, your chosen bakery may even mock up a small cake for you so that you can taste the flavours combined.
Can you make this cake?
In the age of Pinterest and Instagram, custom cakes are becoming the norm. Your baker won't be surprised if you turn up with a whole album full of cake images, but make sure both you and they think they're capable of creating your ideal cake with your inspiration. Remember to check whether custom cakes cost more, as your baker may spend much more time designing and testing out new techniques for your creation.
Can We See Examples of Your Work?
If they're good at their job, they will jump at the chance of showing you their work. Ask to see their portfolio, you'll get a good idea of their style and how good their technique is.
How Fresh Will the Cake Be?
Obviously, your cake won't be baked on the day of your wedding. Most bakers will do a lot of prep for wedding cakes, but you should check that; firstly, it's not going to be baked more than 10 days in advance, and secondly, that it won't be iced until 2 days before the wedding. This ensures that your cake is going to taste and look fresh.
Who Will Deliver Our Cake?
As is the case with some wedding suppliers, the person you deal with pre-wedding may not actually be there on the day. If you've given your baker specific delivery or set up information, make sure it's getting passed on to the person that will be delivering your cake on the big day. Also check whether your chosen bakery charges extra for delivery, especially if your venue isn't local.
Are There Any Additional Charges?
Even if you aren't having a custom designed cake, you need to budget for additional charges such as pillars or cake toppers. Seeing as the bakery will be taking these back, it's likely they'll ask you for a deposit, so make sure you take good care of them at the venue and don't let anyone sneak off with a novelty bride and groom topper as a souvenir!
Final Questions
Be sure to check if the baker needs to know anything else about your wedding. Check deadlines, cancellation policies and if they're insured. Cover all bases. Once you've hashed out all the finer details, you need to put everything into writing, should problems arise closer to the wedding.
If you haven't found your perfect cake maker yet, have a look at our wedding cake supplier section.