Single tier wedding cakes have been taking a centre stage in the last year, and not only are they a really effective and different way to present your wedding cake; they are also a great way to save on your cake budget.
If you want to serve your wedding cake as dessert to your guests then speak to your cake maker about the options they have available, could you have a dessert table? Or display your wedding cake surrounded by cupcakes for your guests to enjoy? Alternatively you could have a really spectacular cake on display and a tray-bake of that flavour that you can serve to your guests.
Take a look at some stylish ideas for displaying your single tier wedding cake...
A Delicious Dessert Buffet
Let your cake be the centrepiece to a delicious dessert buffet, filled with cake pops, biscuits, and cupcakes. As well as being completely delicious, it's also a great way for your guests to mingle as they go up to your dessert table and choose their sweet treat of choice.
Consider a Cake Dome
A dome of delicious cake can work beautifully and is a more unique way to display your single tier wedding cake. Save this delicious dessert for your top table and each guest can be served a matching cupcake — a great option if you want to throw a vintage style tea party.
Get Naked and Fruity
Wedding cakes without icing or 'naked' wedding cakes are increasingly popular and perfect for a summer soirée. To really embrace some summer style, top your naked cake with a fruit topping of your choice.
Embrace a Floral Theme
Flowers are everywhere at weddings, so why not include some beautiful edible flowers on your cake. This dome-style cake is covered in pink edible roses and is completed perfectly with pretty butterflies appearing to settle on the cake.
Choose a Decadent Dessert
For a guaranteed crowd pleaser, choose a chocolate dessert. This mouth-watering cake has three layers of sponge, complete with chocolate crème filling and topped with strawberries. Surround this decadent dessert with chocolate cupcakes so you have enough for everyone!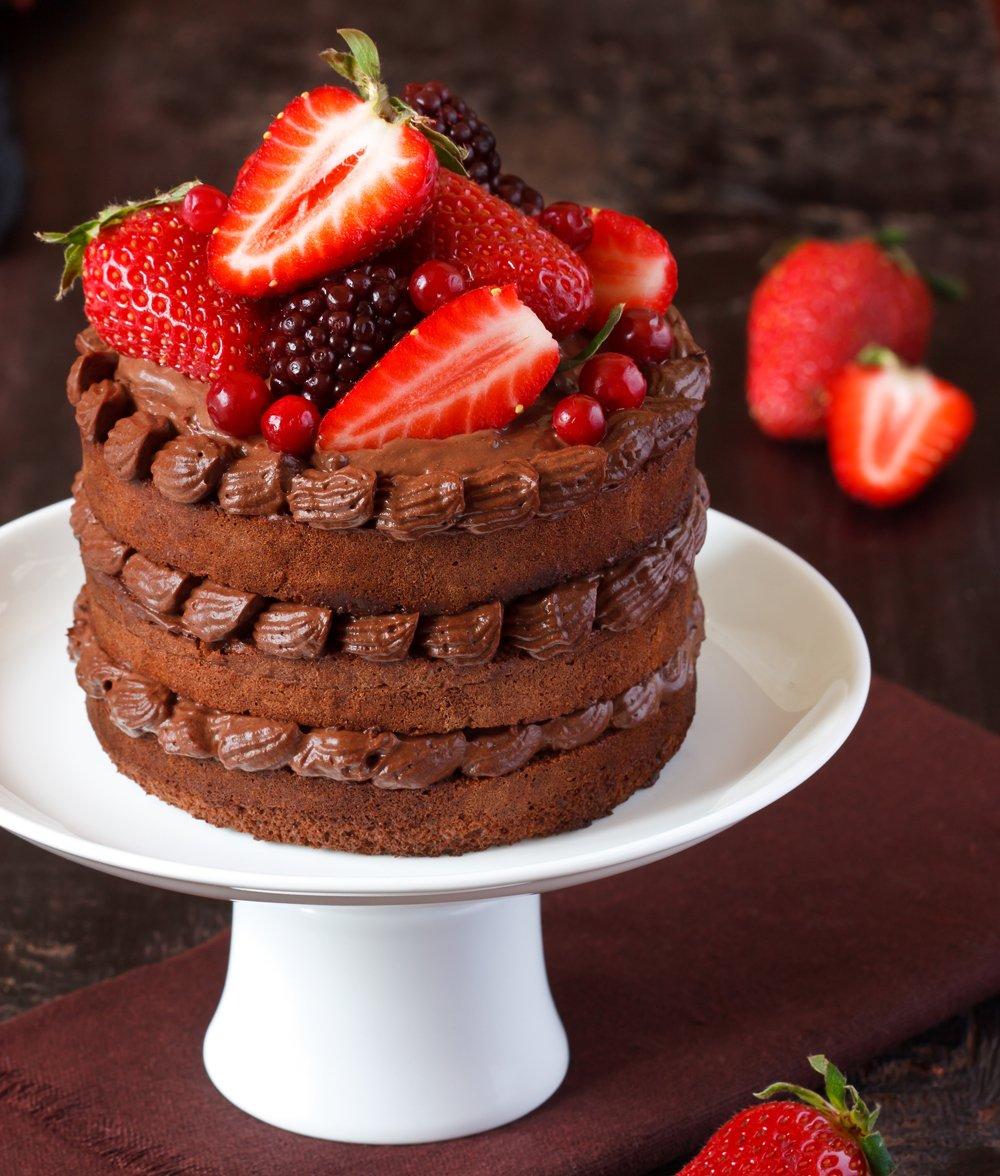 A Ruffled Wedding Cake
Add some sophisticated style to your wedding reception with this gorgeous ruffled cake – topped with beautiful pink roses crafted from sugar. The ruffled detail is a great way to make a single tier wedding cake extra special.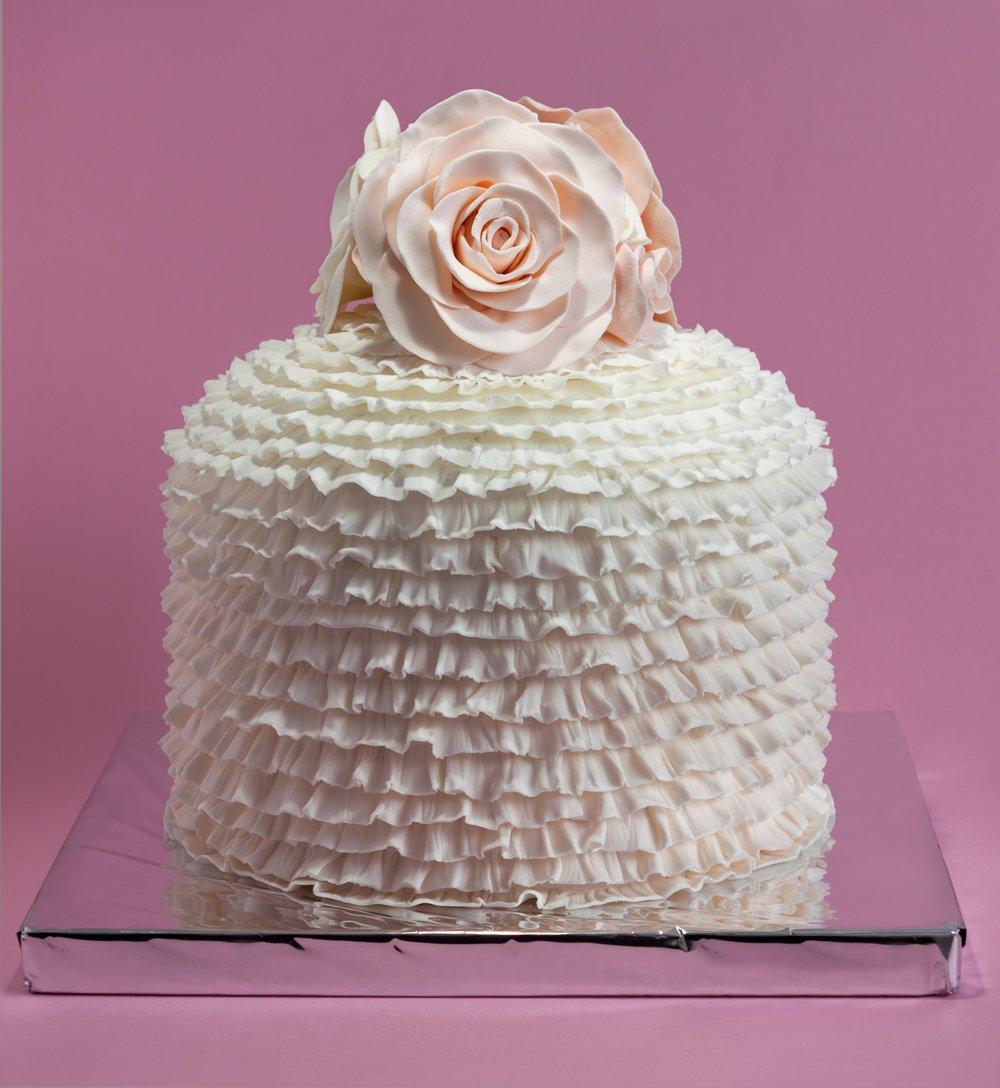 Looking for more ideas for your wedding cake? Browse our cake inspiration gallery.