How to Change Your Name After Marriage
You've taken the plunge, so why not take on a new name? Here's everything you need to know about changing your name after getting married in Ireland.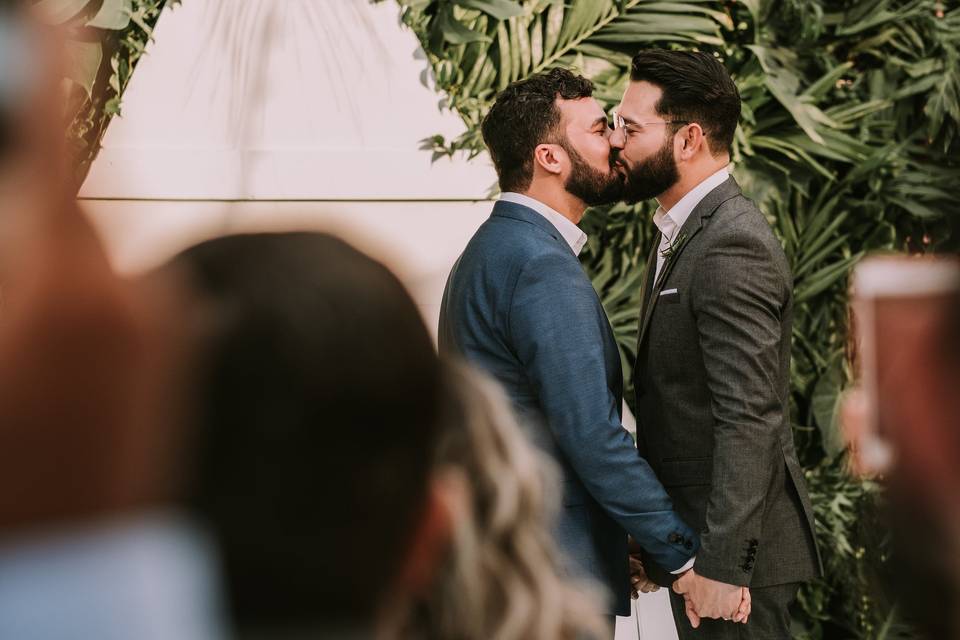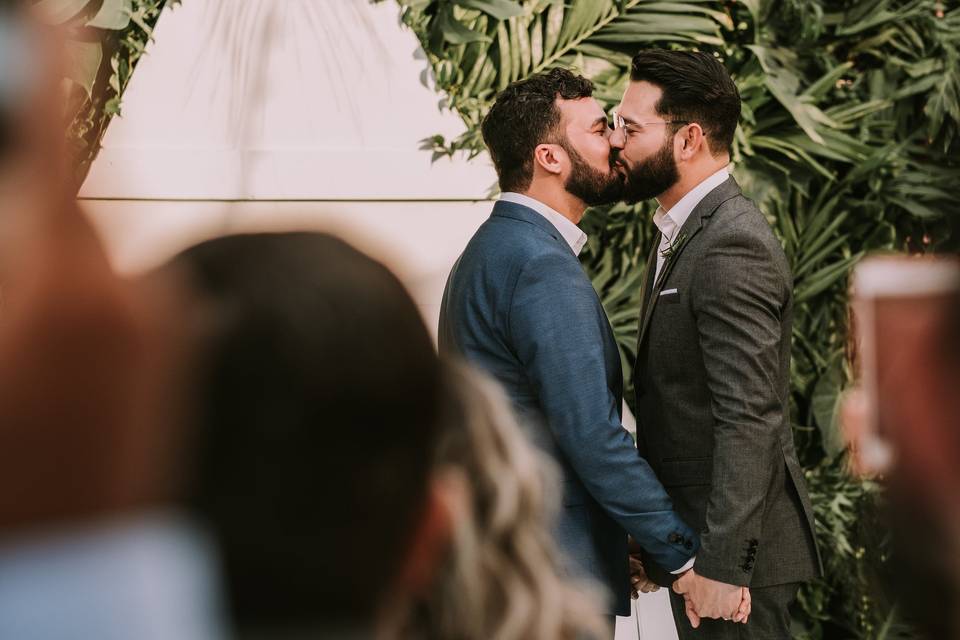 What's in a name? Quite a lot, actually! And even more goes into changing one.
Getting married comes with a whole lot of decision-making and changes. You've probably spent months dreaming about your big day, and have lovingly put your heart and soul into each decision, no matter how small. And, while it no doubt culminated in one of the best days of your life, you now need to think about all the days that follow.
It will come as no surprise that one of the most enduring and impactful decisions you might have to make is whether or not to change your last name!
The History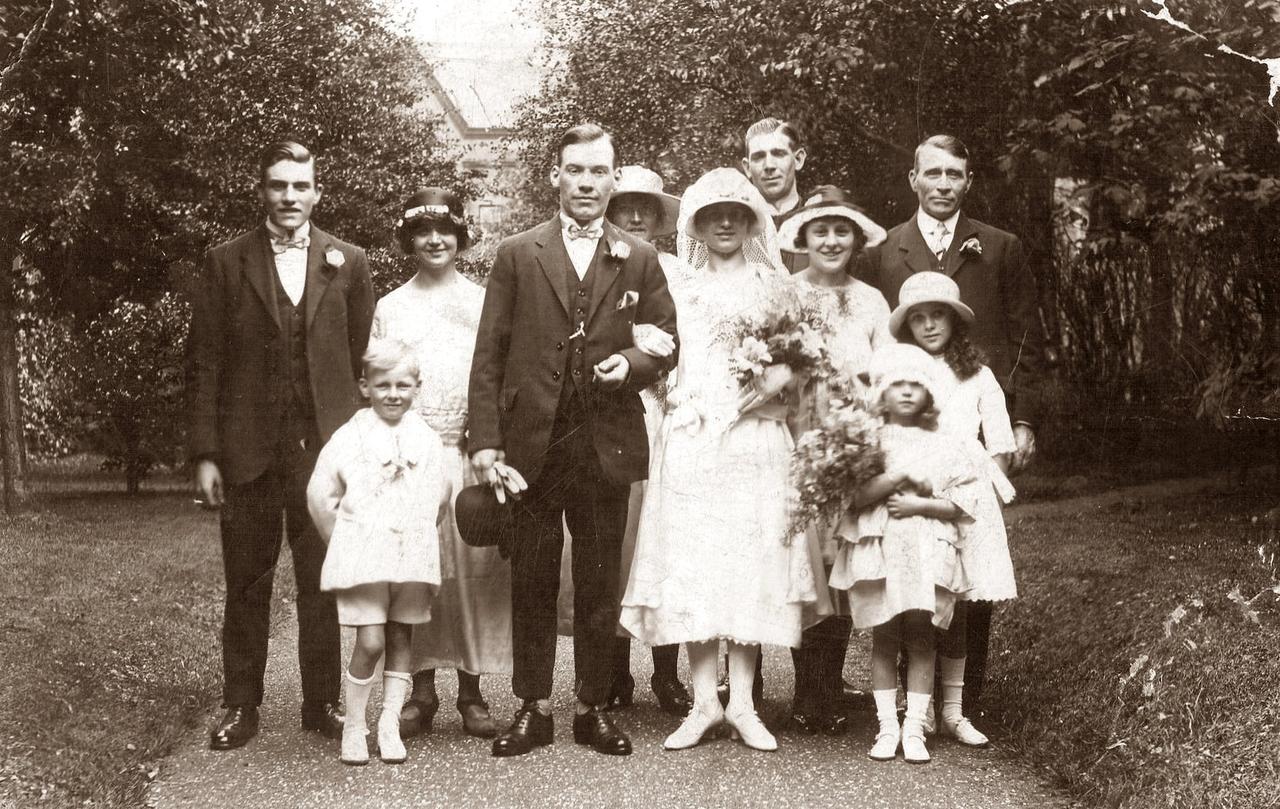 Since the Middle Ages, people were often known by their "Christian name" or their first names, and when populations began to grow, it became hard to differentiate between who was who. Surnames, or family names, then came into being. They were chosen based on lineage (Johnson), locale (Washington), or occupation (Carpenter).
However, the idea that a woman should take her husband's name did not come about until the invention of common law and the concept of coverture.
Essentially, coverture is a legal doctrine that stated that once a woman got married, she and her husband were to be considered as "one" and that she was under his protection. Under this law, women technically didn't own anything; everything from the clothes on their backs to the money they earned while at work belonged to their fathers until they married.
Thankfully, this mindset began to change over the years. For example, in 1855, activist and icon Lucy Stone became the first woman in the United States to reject the idea that a woman had to surrender her name after marriage and subsequently retained her surname after marrying Henry Blackwell. Since then, the law has been amended by other laws, acts, and precedents to allow women the right to work, get a driver's licence, or study.
The Decision to Change Your Name After Marrying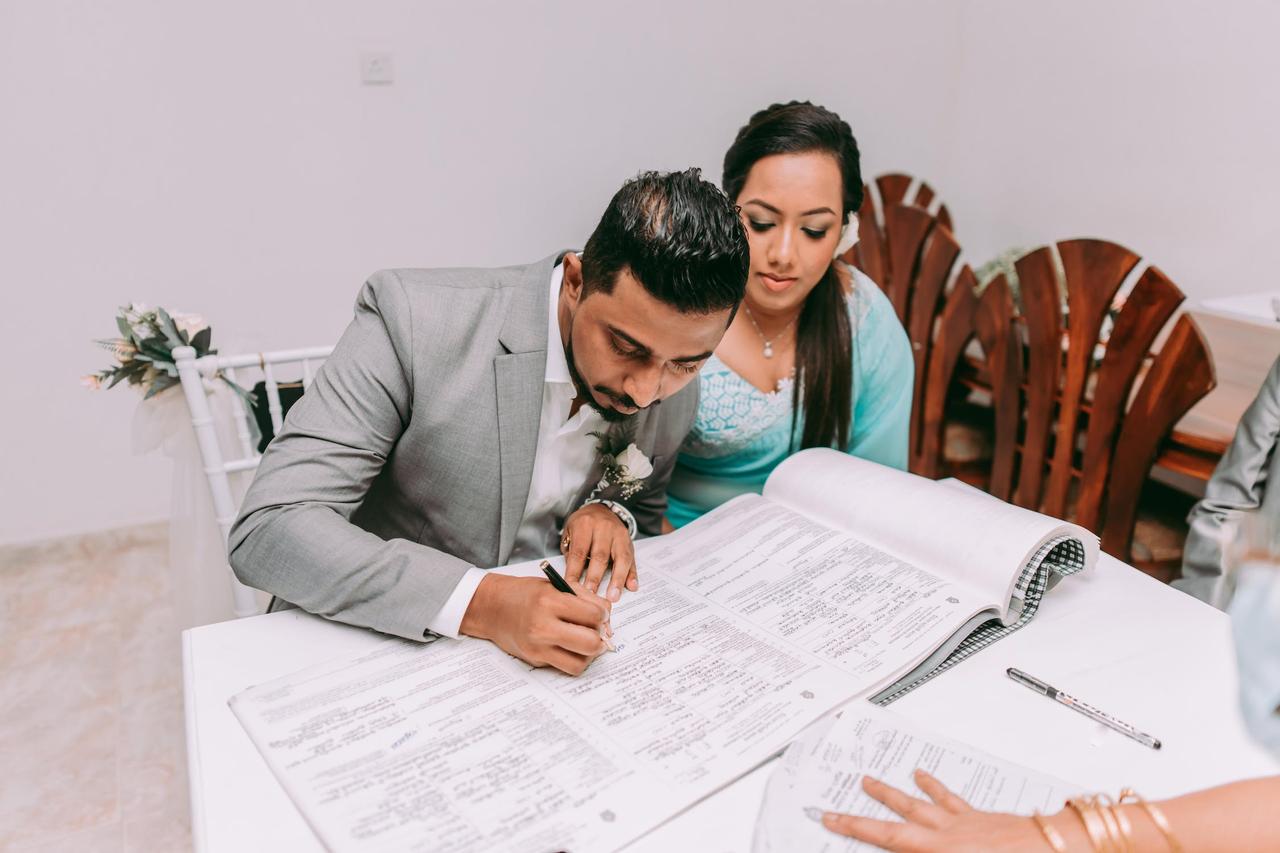 Today, the decision to change your name is entirely your own. No matter who you are, how you identify, or who you are getting married to, the social rules have completely changed when it comes to names.
The decision to undergo a name change is now made with thoughtful intention. No longer is it assumed that a woman or female-presenting person would take the surname of their partner; instead, the process is one that is full of meaning and care.
Maybe you love the idea of having a surname to match your partner's name, signifying that you are a single unit. Many people still like to follow this age-old tradition, and there is nothing wrong with that! Whether you prefer your partner's surname to your own, you want any future kids that you may have to share the surname of their ancestors, or you just want to keep the custom alive, this is a completely valid decision.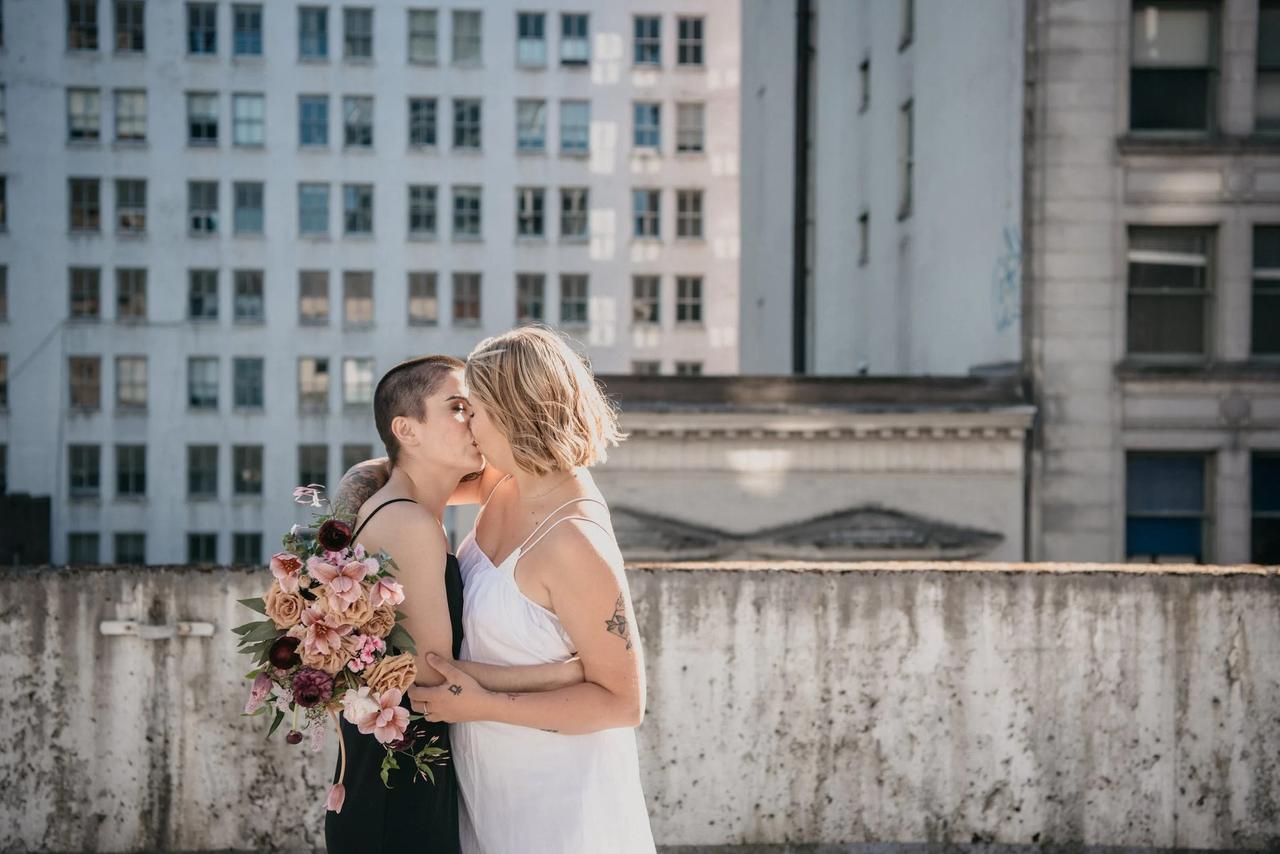 Alternatively, you might want to merge your surnames into something completely new. When British TV presenter Dawn Porter married Irish actor Chris O'Dowd, she decided to only take half of his name! Dawn changed her surname to O'Porter, subtly nodding to her union while still keeping the name she was known by.
Then, there is the trendy 'double-barrel name' route. When Brooklyn Beckham married Nicola Peltz, the two decided to change their surnames to 'Peltz Beckham'. And women don't always need to be the ones to compromise! Actor Zoë Saldana's husband decided to change his name to Marco Perego Saldana, with their children all taking on the double-barrel name.
Other alternatives include using your original surname as your new middle name, or going the Phoebe Buffay route of emerging from the process with a brand new first and last name that will make your significant other giggle (Princess Consuela Banana Hammock, anyone?).
No matter what decision you make, the Citizens Information website has a wealth of information you will find useful, as well as links to all the relevant documentation and templates that are mentioned below. To guide you through the process, here are some of the most important bits to remember!
Some Key Information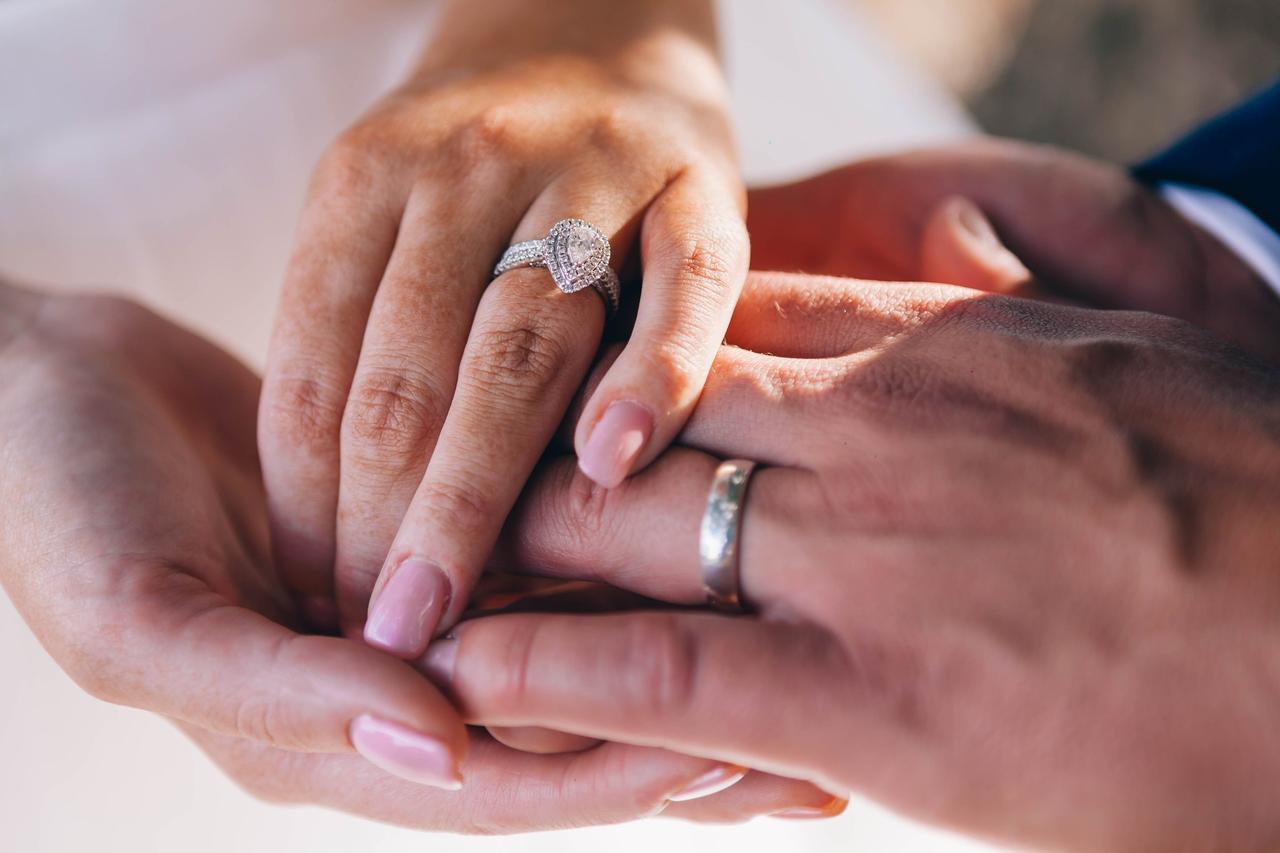 In Ireland, couples getting married on the Emerald Isle can simply decide to change their names without having to go through any process of formally changing it. You can go on your merry way with your brand-new name and be done with it! If you are simply taking your new spouse's surname, you can use your marriage certificate as proof of name, should you need to provide this when renewing your passport or obtaining another kind of ID.
However, issues may potentially arise when it comes to proving to certain private or public bodies that your new name is, in fact, your new name.
In this case, you will want to make use of a deed poll.
A deed poll is a signed declaration or document that essentially binds the signer to a certain course of action, effective from the date of signing. From the moment you sign this piece of paper, you will be committing to your new name from that moment forward. The deed poll will include the fact that you are leaving your old name behind, the promise that you will only use your new name going forward, and that you will ask everyone around you to use your new name too.
Steps To Take When Changing Your Name By Deed Poll:
Step 1: Go onto the Courts Service website and download the Adult Deed Poll template document.
Step 2: Print the template on high-quality paper. This could be on specific deed paper, which you can get from legal stationers shop, or any other sturdy paper.
Step 3: Then, sign the deed poll in your new name!
You will have to have a witness present who is at least 18 years old when you sign. This leads you to the final step in the process…
Step 4: Your witness must sign the deed poll, too.
Your witness will also have to swear an affidavit that they witnessed the signing of the deed poll. This should be done in the presence of a solicitor or a commissioner of oaths.
Congratulations! You have just changed your name!
Enrolling The Deed Poll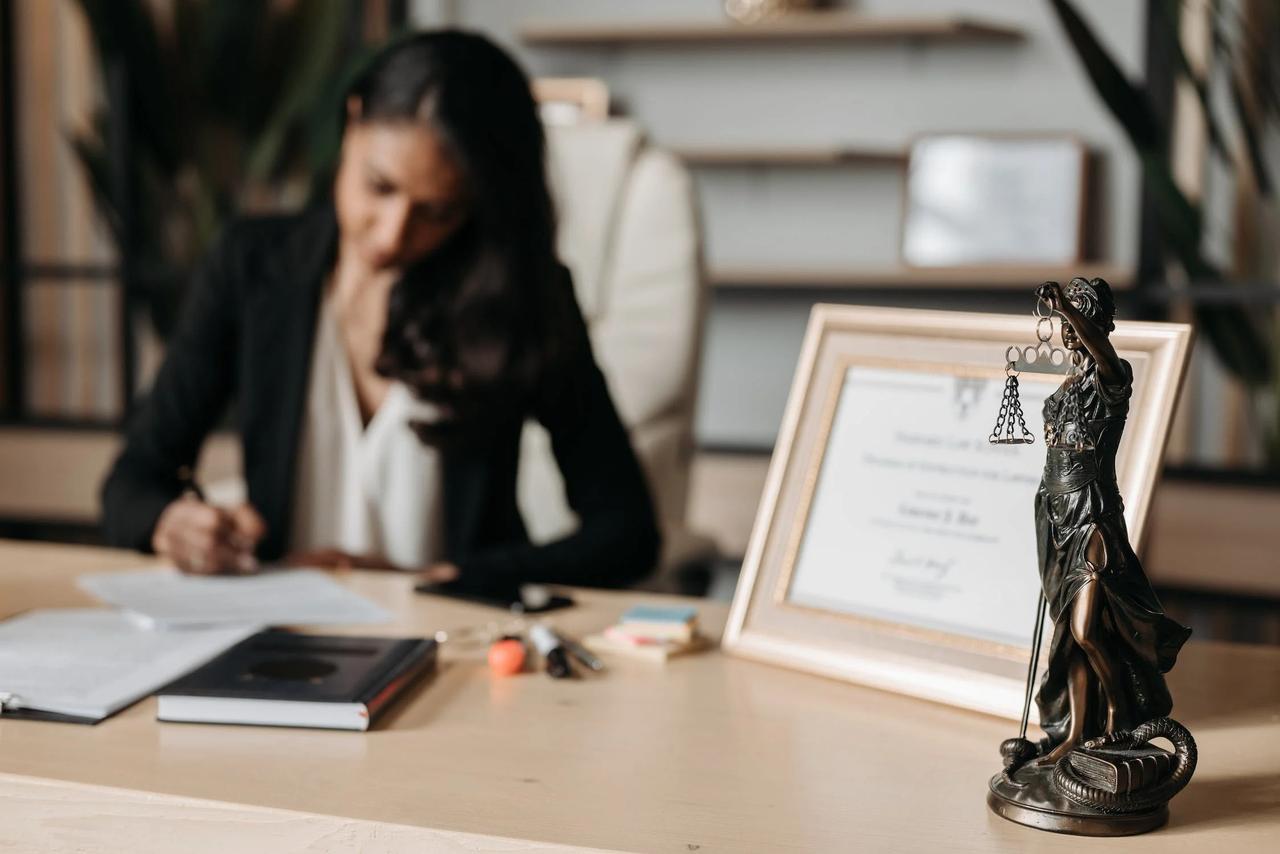 Now, if you are looking to take the process one step further, you will want to enroll the deed poll in the Central Office of the High Court. While there is no legal obligation to do this, some couples prefer to as there are specific organisations or bodies that will only accept a deed poll once it has been enrolled.
So, if you want to enroll your deed, you will need to compile the following documents:
The correctly-signed deed poll
The affidavit signed by your witness
A certified copy of your birth certificate
A document that shows evidence of your previous name—this could be your birth certificate, marriage certificate, certificate of naturalisation, or a previous name change by deed poll.
If you are a non-EEA national, you will need a 'change of name licence'. This does not extend to British citizens.
Certified photographic proof of identification—this could be a passport or driving licence.
Once you have all the required documents, you will have to fill out an application form to enroll in your deed poll. This includes an acknowledgement that states that your deed poll will be published on the Courts Service website and will be available for inspection by the public. Then, all you have to do is mail your completed application (including all the supporting documents) to the Central Office of the High Court.
Who To Notify Of Your New Name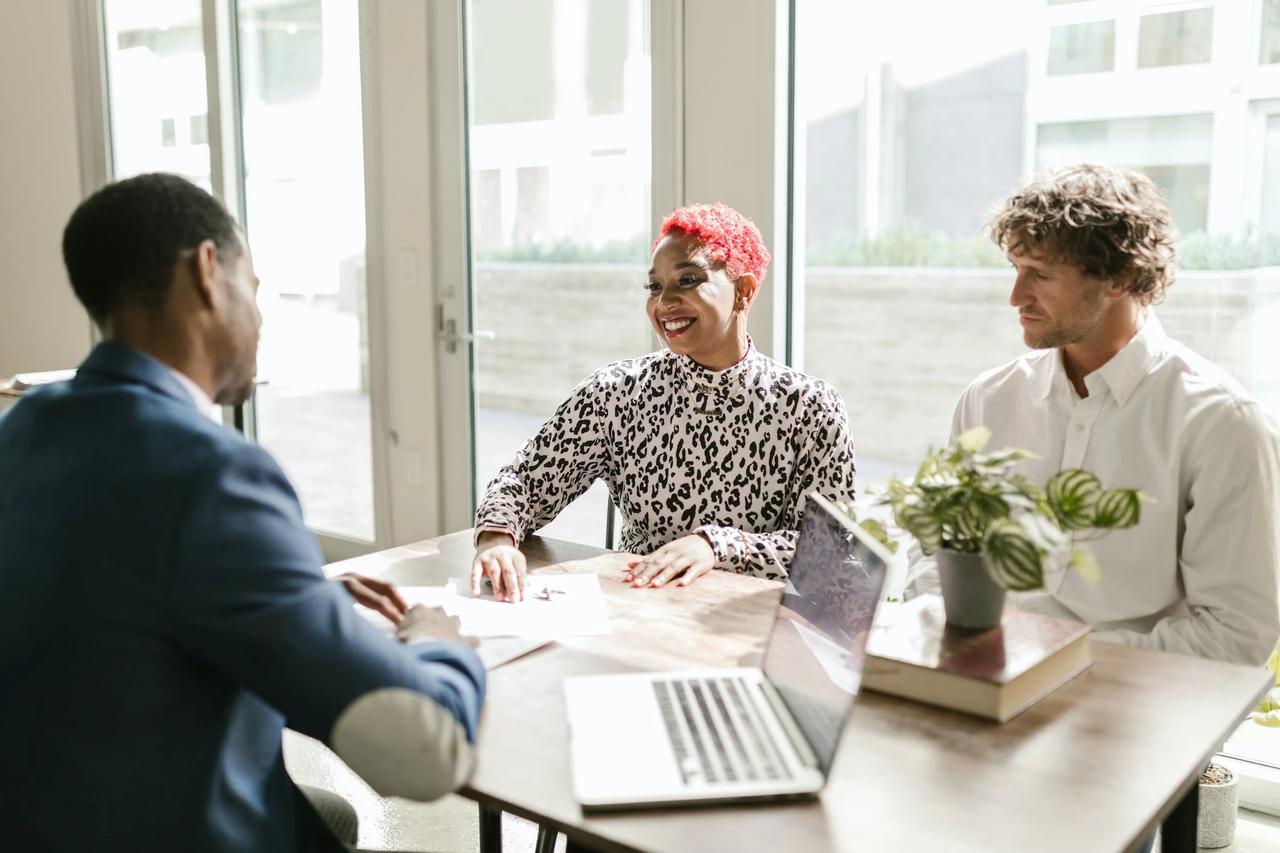 Whether you have just decided to use your marriage certificate as evidence of your new name, or you have signed (and possibly enrolled) a deed poll, there are some official organisations that you will want to notify—we say official only because we know that you might want to tell everyone you meet on the street about your new name!
The Passport Office — If you want your passport to reflect your brand new name, then applying for a new passport is imperative. Think about doing this one as soon as possible if you have any travelling plans on the horizon (like a honeymoon)!
The Department of Employment Affairs and Social Protection — You will want to ensure that the information on your Public Services Card is up to date and correct as soon as possible, as this could help when trying to change your name with other organisations (such as with the Revenue Office and the National Driver Licence Service).
The bank — You'll need to change all the names on your bank cards and statements.
Your doctor, dentist, or The Departments of Health and Social Security— Notifying any health service body will ensure that you get the care you deserve. You won't want to be lost in the shuffle or have any of these organisations be unable to contact you.
Your employer — Let your HR representative at your job know that you have changed your name so that they can update your details on the payroll system, your email address, and business cards…etc.
Some additional places and bodies to notify include your insurance company, the Building Society, your college or university, and any other clubs or societies that you are a member of.
Enjoy!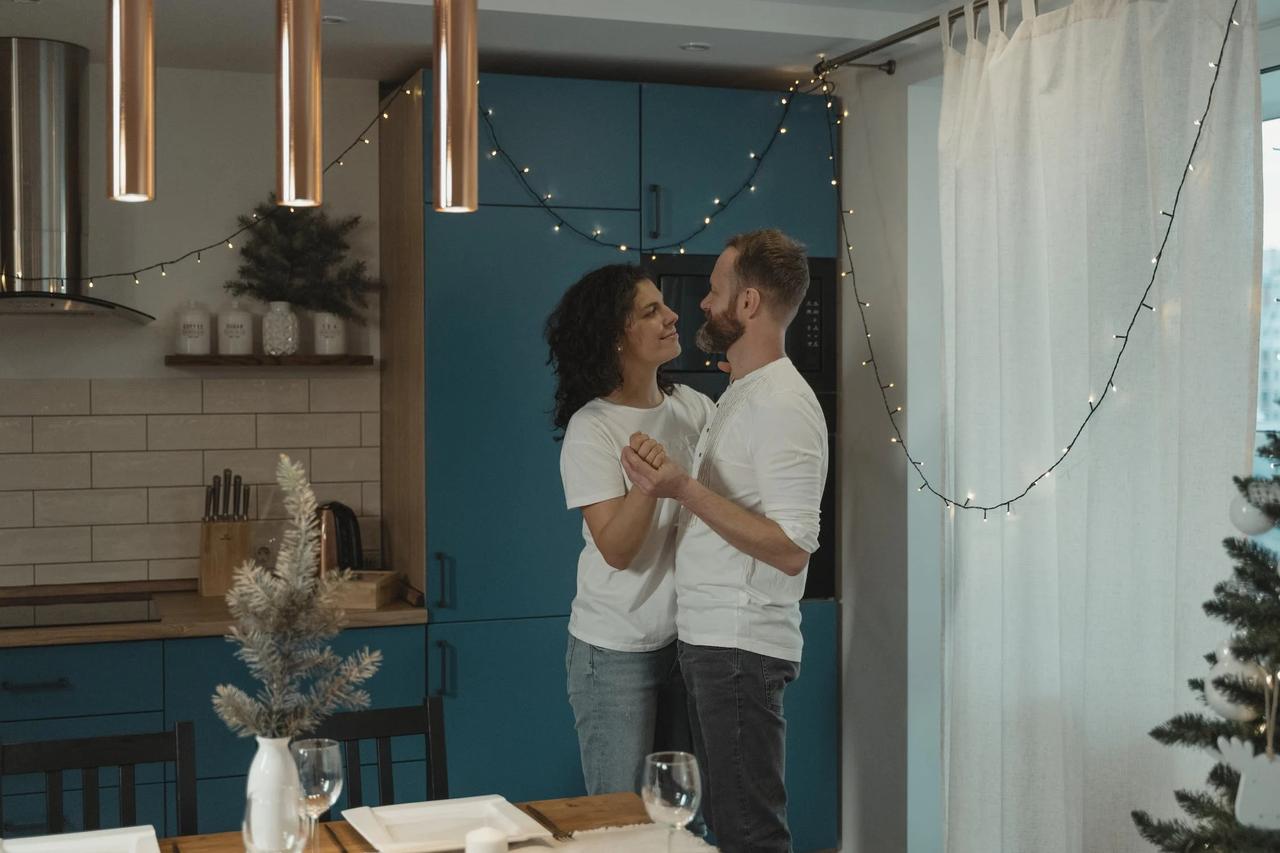 Once you have changed your name and informed all the relevant parties of the change, all you really need to do is enjoy this new chapter of your life! No matter why you changed your name, or to what, you can go forward in life feeling like your most authentic self!