How to Change Your Name After Marriage
What to consider when changing your name after getting married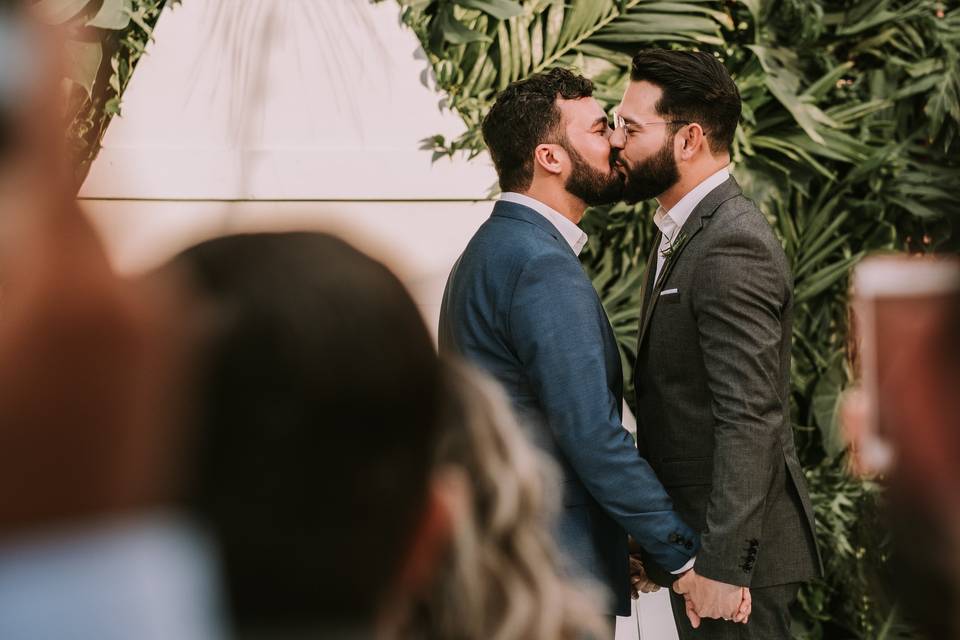 Whether you're thinking of changing your name after you get married to match your partner's, merging your surnames or having a completely new surname, there are a few things you need to know to make it as easy and fuss-free as possible.
In Ireland, you can just begin to use your married name, if you want to be known by it as you earn your name by 'use and repute'. However, you will need your marriage certificate in order to change it on important documents such as your bank accounts, driving license, and passport.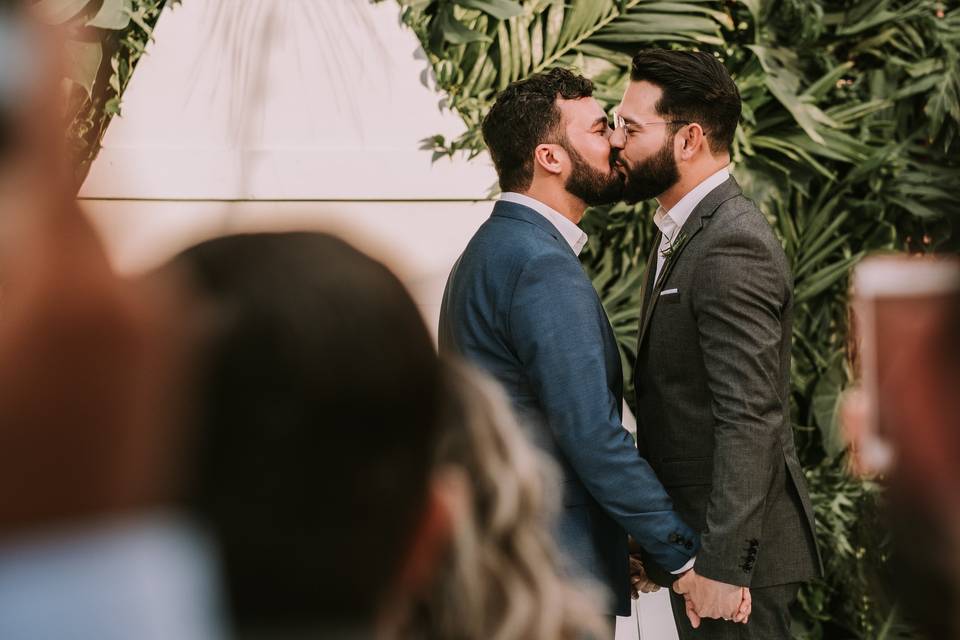 Getting Started
If you want to use a double-barrelled surname or swap your maiden name for something entirely new, such as a merged form of yours and your new husband or wife's name, then you need to apply to change your name by deed poll. A deed poll is a form that states that you are changing your given name, to a new married name, whether that's a double-barrelled name, a new surname or your partner's name with your maiden name becoming a middle name.
An execution of a deed poll will confirm the change of name, and you can do this by enrolling the deed poll in the central office of the High Court.
It is the quickest and cheapest way to legally change your name, costing around €30, and the deed poll will be filed along with your birth certificate, providing proof that your name has been legally changed as it will be registered in the High Court.
The deed poll must be printed on good-quality strong paper, or if you can get it, Judicature, Parchment or deed paper. If you go to the Judgments Section in the Four Courts building and ask for the necessary documents, they should be able to provide you with everything you need.
You can't download this form online, and nor can you post it back once it's completed. It must be delivered in person, with an attesting witness. The attesting witness will have to sign an affidavit, stating that they witnessed the signing and sealing of the deed poll. They may have to pay a small fee, and their affidavit will be lodged with the filed deed poll.
If you plan on going by your married name, then your marriage certificate should be enough when it comes to changing names on important documents. Get plenty of copies of this as it will be required by a variety of places when it comes to changing your name. Change your name on your photo ID, such as your passport and driving license first, as you will often need to send copies of these off alongside your marriage certificate.
Places to Notify
There are a lot of places to inform when you choose to use another name, and some require more information than others. It's best to send as much information as you can, so send a copy of your marriage certificate, passport and (if you have one) deed poll to each place, to cover all bases.
Motor Taxation Office — If you already have a driver's license on which you wish to change the name then you need to file a full application or learner permit application alongside a copy of your marriage certificate and two passport-sized photos.
Passport Office — You will need to apply for a new passport with the Passport Office if you want your passport to bear your married name. Allow plenty of time for this if you want your new name on your passport ready for a honeymoon abroad!
Revenue Office — The Revenue Office will need to be informed of your marriage. This can be done by sending them a copy of your marriage certificate, the date of your marriage and yours and your partner's PPS numbers.
Bank — It's important to notify your bank so you can change your name on your debit and credit cards, and on your bank statements. Also make sure to notify any banks that you have a loan with.
Building Society — It's also important to change your name on your mortgage and any savings accounts you may have.
Doctor, Dentist, Department of Health & Social Security — Notify your health care establishments so you don't get lost in the system, and so you don't get confused when they call a different name to the one you've become used to in the surgery!
Your Employer — Inform your employer so they can update your details on the company payroll, and change your email address and business cards to reflect your new married name!
Your College/University — If you attend a college or university, then you need to inform them of your name change so they can update their records and change your student ID card. If you've graduated, you should inform them so you can be sure to still receive alumni updates etc.
Insurance Company — Update your insurance details with your new name so you can be sure everything is valid, and that they have the correct name to send information on to.
Investments/Pensions — Be sure to inform any companies that you may have investments with, including shares and premium bonds, and your chosen pension company so they can update their records accordingly.
Clubs/Societies — If you're a member of any clubs, groups or societies, inform them so they have up to date details and can be sure any information they send on to you is going to the correct person!
If you have any further queries when it comes to changing your name, seek advice from a lawyer who specialises in such matters. It's also a good idea to keep a copy and a written record or paper trail of everything you submit, so you don't lose track of your identification details and you know who you've updated and who has your information.
Here are some top tips from Hitched on the subject of changing your surname:
Make sure you have plenty of copies of your marriage certificate to send off.
If you need it, get your deed poll first.
Don't forget to notify your employer.
Change your identification details before you change anything else.
Review your will once you're married (or if you don't have one, consider making one!)