The Top Ten Wedding Trends of 2022
2022 is here, and it's filled with fresh new takes on enduring wedding traditions. We've gathered the top ten trends to help you get a handle on your wedding plans and add a little extra.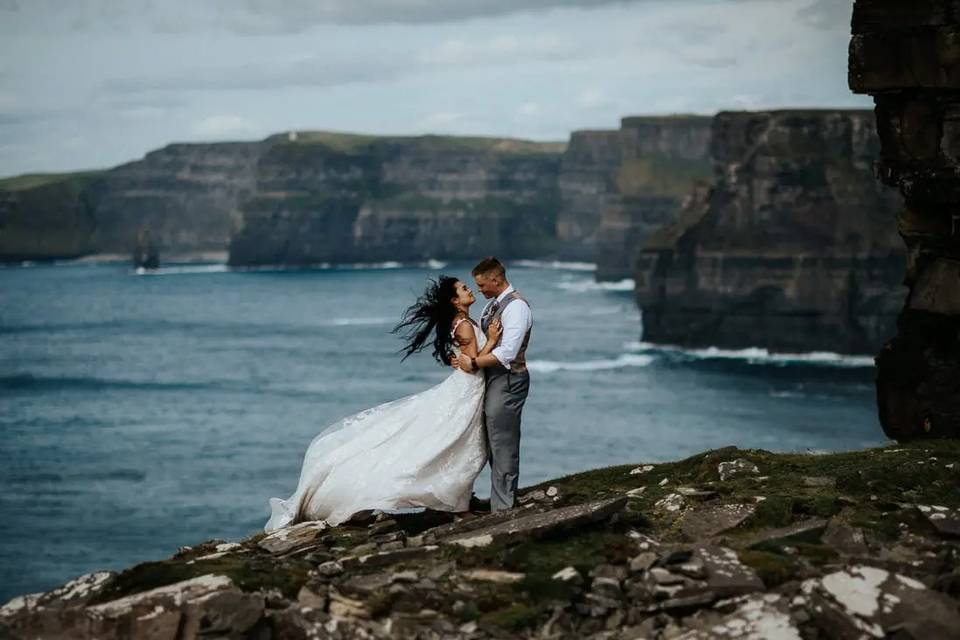 It's been a wild start to the 2020s. While some newlyweds slowed down, others shook off the restraints and dared to go their own way. It's been a time for innovation, reprioritising, and breaking the mould. Now with restrictions eased, imaginations the world over are finally being unleashed.
From interactive dessert experiences to vegan canapés, backyard weddings, to Bridgerton-inspired celebrations, this decade has seen it all. And while it may be tempting to lose oneself in the throes of post-pandemic liberation, for many, Covid has left a lasting impression.
Perhaps this round of the 20s is a little less 'roar' and a little more mindful consideration. Expect to see far more domestic weddings and elopements as Irish couples strive to keep supporting local businesses. Sustainability will continue to be an everlasting endeavour with eco-friendly do's at the top of the list, while more couples swap excess for vintage finds and hand-me-downs.
So say hello to unique attire, vegan canapés, and weekday nuptials as we celebrate the 10 top wedding trends of 2022.
1. Sustainable Weddings
Sustainable wedding themes not only encourage more affordable celebrations, they are ripe for alternative wedding ideas. As beautiful as they may be, traditional weddings can be wasteful affairs. This year, nearlyweds are saying 'no' to mindless spending and making room for more satisfying investments. Think more repurposed gowns, vintage pieces, and diamond alternatives like this stunning ethical ring by The Fox and Stone.
So how to honour this trend, well, honourably? Incorporating rentals and preloved wedding attire as much as possible into your wedding is a great place to start. You could embrace an edgy aesthetic by allowing your wedding crew to choose their own second-hand wardrobe (within reason, of course) or opt for a whimsical wedding theme with mismatched tableware. If you still long for a chic, elegant event, many Irish venues like Slieve Aughty Centre in Galway, provide all-inclusive wedding packages that emphasise sustainability.
Eco-friendly weddings are an excellent opportunity to get inventive and imaginative with your big day without costing the earth. A win-win trend that is fast becoming a welcome standard.
2. Elopements Home and Away
For many adventurous couples, the pandemic opened the door to a realm of new possibilities. With travel resuming once more, it seems elopements are going nowhere fast. This spells great things for to-be-weds who are conscious of the environment and their budget.
From the majestic Cliffs of Moher to the Wicklow mountains near Glendalough, Ireland has its fair share of breathtaking backdrops. You could say 'I do' in the heart of Killarney before holding a wedding picnic in an intimate spot on the Ring of Kerry or set sail for the Aran Islands' rugged, mythical coastlines.
If you dream of adventure beyond these shores, there are plenty of opportunities overseas, with Italy being an enduring favourite—great food, wonderful landscapes, and amore by the bucketful. As liberating as elopements may be, enlisting a wedding planner early in the process is a recommended investment that will serve you in the long run. Well, that and an incredible elopement photographer. Don't worry, Ireland has plenty to choose from no matter where your whirlwind wedding day takes you.
3. Intimate Weddings
If you favour a more personal, budget-friendly soirée, a micro-wedding or minimony may be the one for you. But what's the difference?
A micro-wedding is typically a wedding of under 50 guests that falls somewhere between a traditional celebration and an elopement. The smaller guest list allows far more room for creativity with couples opting for unique experiences only demure groups could enjoy—anything from fine-dining experiences to weekend-long excursions. A minimony, on the other hand, is essentially a mini ceremony that typically includes ten of your closest friends and family. It's an opportunity to honour your commitment in the most authentic, personal way possible, anywhere you want, in any style you wish.
No matter which intimate wedding style you choose, there are a host of venues dotted throughout Ireland that offer packages designed precisely for smaller occasions.
4. Preloved Wedding Dresses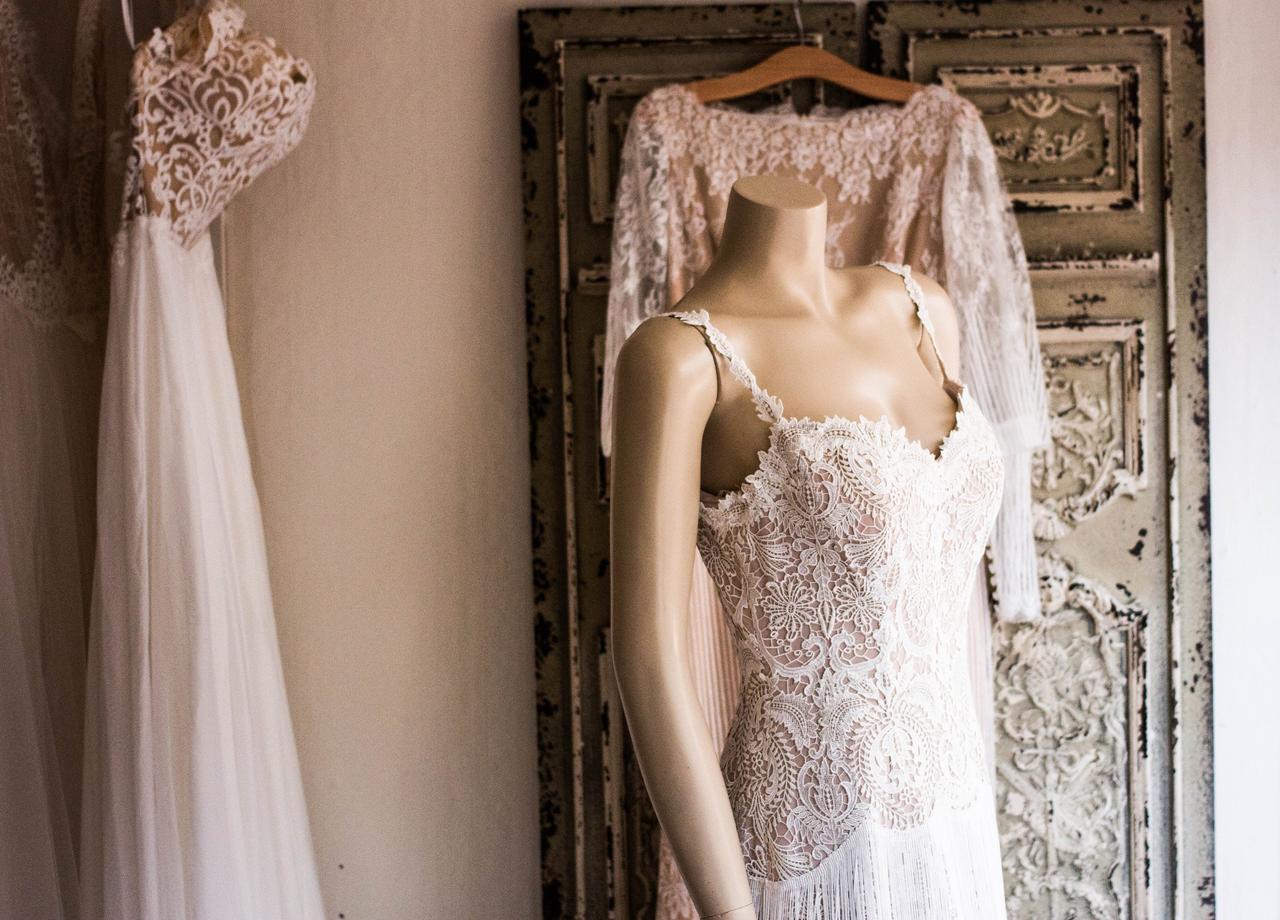 With fast fashion on the outs and sustainability at the top of every checklist, preloved wedding dresses are officially in. Second-hand attire is no longer the hallmark of a vintage wedding; they are an opportunity to bring new lease of life to an old designer piece while spreading the love to the environment.
You can keep it in the family with a beloved hand-me-down or discover a stand-out gem on the online platform Thriftify. Etsy also has a large selection of pre-owned wedding pieces, so even if your theme is specific, you'll have plenty to choose from.
If you are seeking a little more choice or prestige—it is your big day after all—renting a dress is another way of keeping costs low and your wedding green. Covet is one such bridal boutique that offers its entire designer collection for rental at a mere fraction of the retail price.
5. Unusual Wedding Dates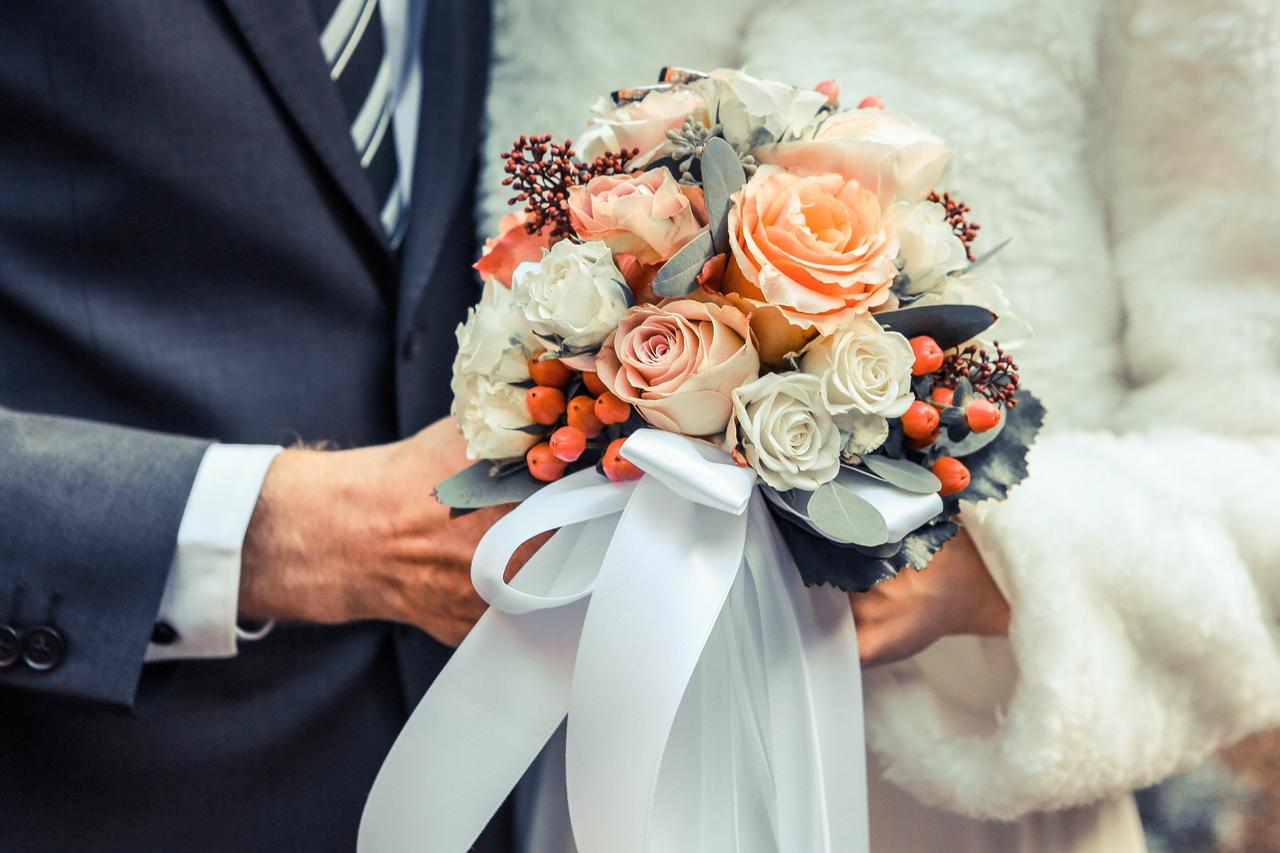 Today's couples are all about sharing the love no matter the day or the season. Midweek weddings and winter dates are fast becoming firm favourites, and there are countless reasons why—not least of all, budget, demand, and some pretty stellar wedding packages.
The good news is there are plenty of venues offering midweek packages and fabulous winter wedding collections. Knightsbrook Hotel offers a host of all-inclusive packages to cover anything from January nuptials to a romantic Wednesday wedding for fantastic prices. We're talking a red carpet and champagne arrival, an exclusive private reception area, and a complimentary stay in the venue's signature Bridal Suite, among other things—not too bad for an off-season celebration.
6. Anni-ceptions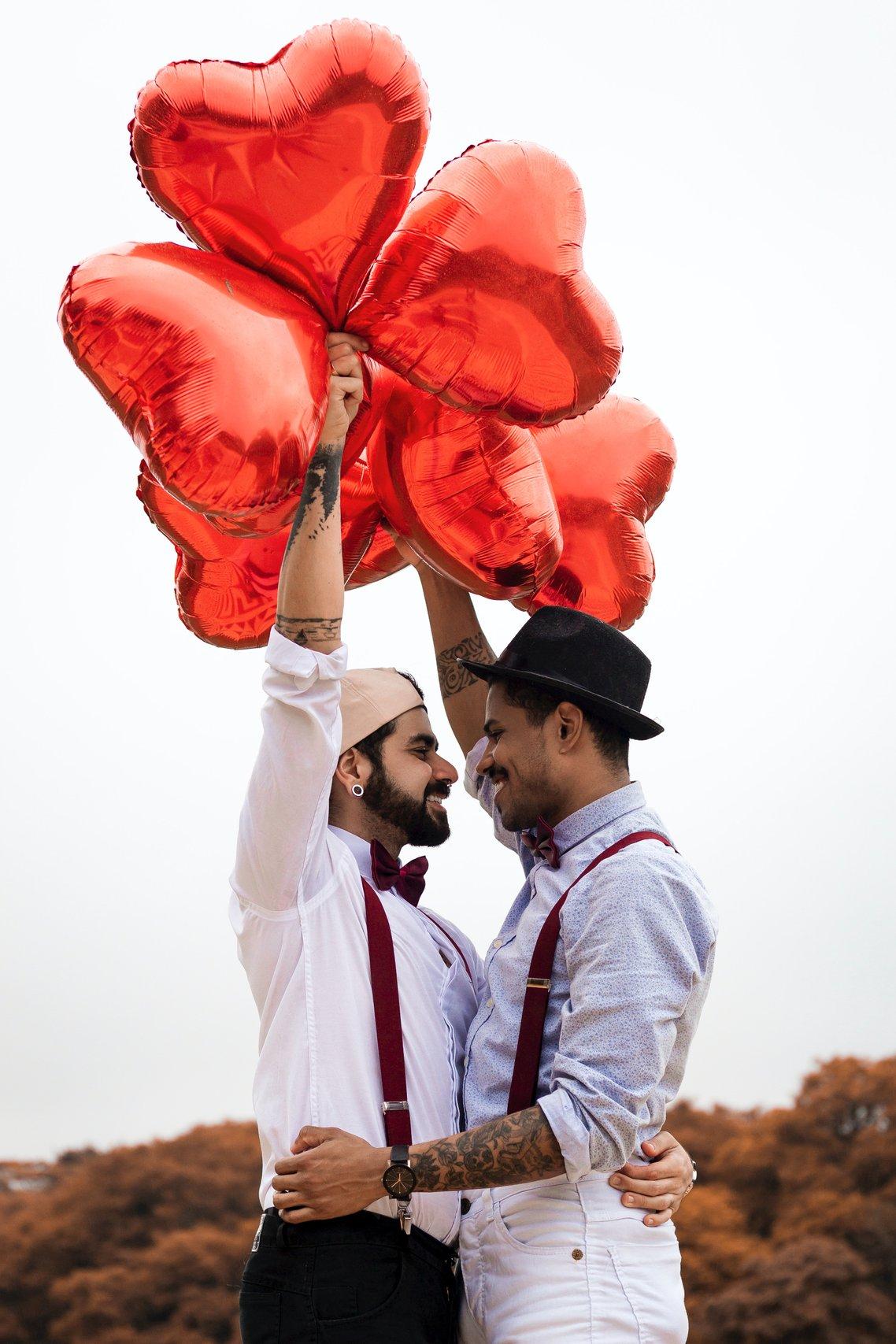 Anni-ceptions are the event for those courageous couples who embraced a micro wedding undeterred by the pandemic. A blending of anniversary and reception, this fabulous trend is a fun way of enjoying the long-overdue lavish celebration your union deserved.
So how to do the trend justice? It all depends on your budget and ambitions. A lockdown-restricted wedding may have hindered your grand plans, but it also kept costs to a minimum, giving you scope to enjoy an even more extravagant belated reception than initially intended. With the ceremony in the bag, the choice is yours whether you wish to embrace a destination anni-ception or a low-key backyard gathering.
Now is your chance to go bigger or travel further with those very people you missed celebrating with the most.
7. Unique Guest Experiences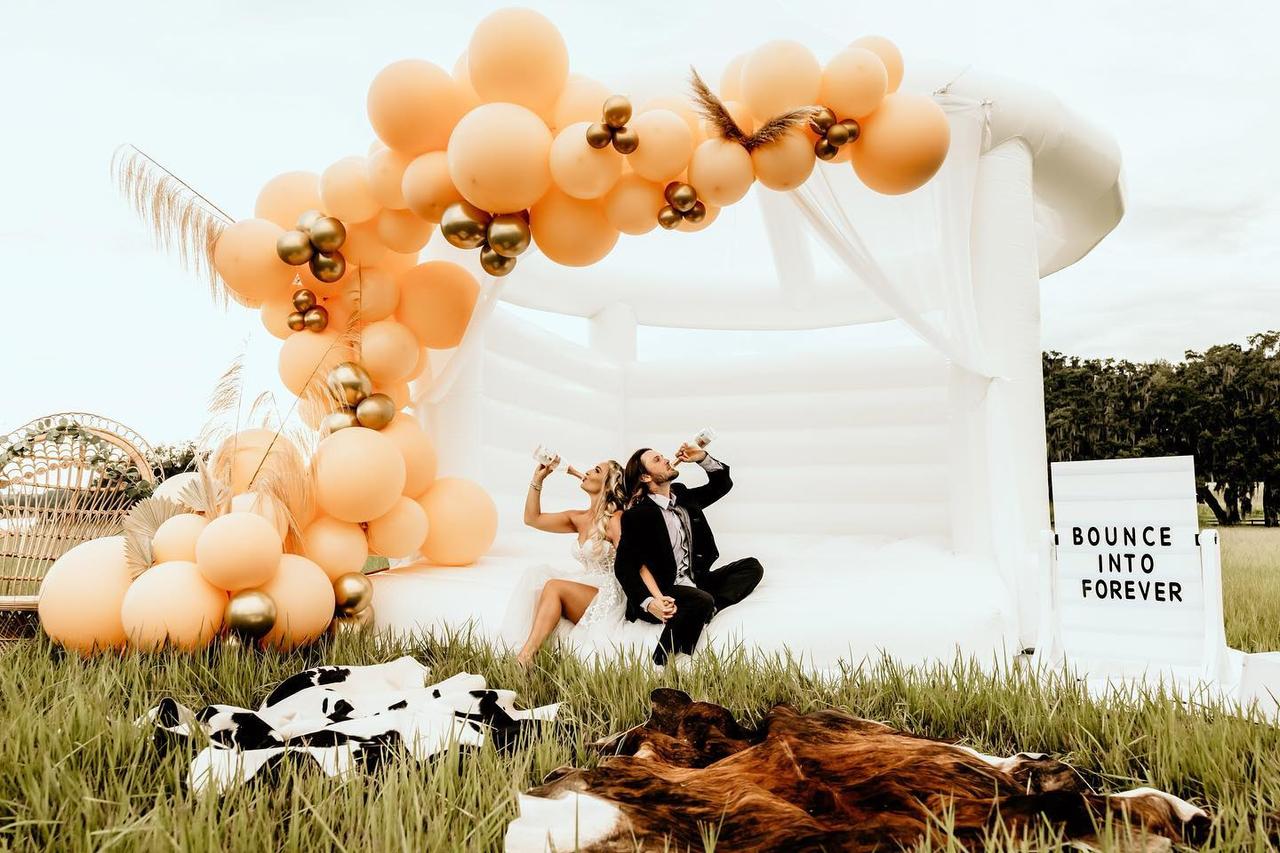 Whether inspired by sustainable practices or responding to the easing of lockdown restrictions, more couples are leaning towards curating memorable guest experiences over traditional wedding favours. This could mean anything from multi-sensory dining to multi-day ventures.
Depending on your theme or budget, you could incorporate large yard games à la Bridgerton or swap the wedding band for a drag show or circus performance.
Not every experience demands an over-the-top display—even the simple addition of ice breaker games at the dinner table or interactive food stations may be just the thing to dazzle your loved ones and leave your wedding lingering in their imaginations long after the curtain closes.
8. Wedding Cakes with a Personal Touch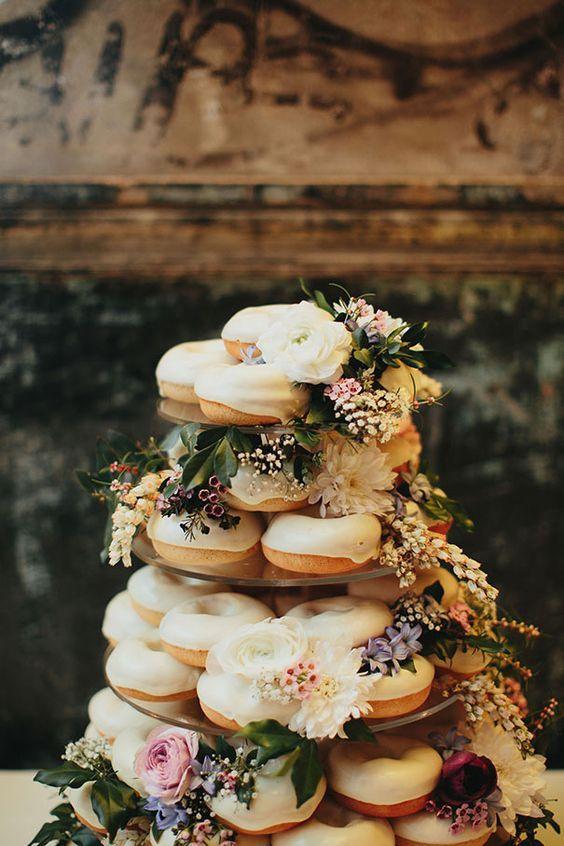 This year more couples are swapping triple tiers and marzipan for nostalgic flavour, drawing inspiration from their first date dessert or shared childhood treat, as a way of sharing their bond with loved ones in a deeply intimate way.
The taste isn't the only element to get a facelift, as some are even scrapping the cake altogether in favour of macarons, cupcakes, or donuts. Still, if you love the idea of upholding tradition and slicing the cake (cake smashing optional), you'll be pleased to know semi-naked and bold creations are here to stay.
Looking into 2022, you can expect to see far more dessert tables, small cutting cakes, and quirky creations.
9. Mocktail Hours and Non-Alcoholic Menus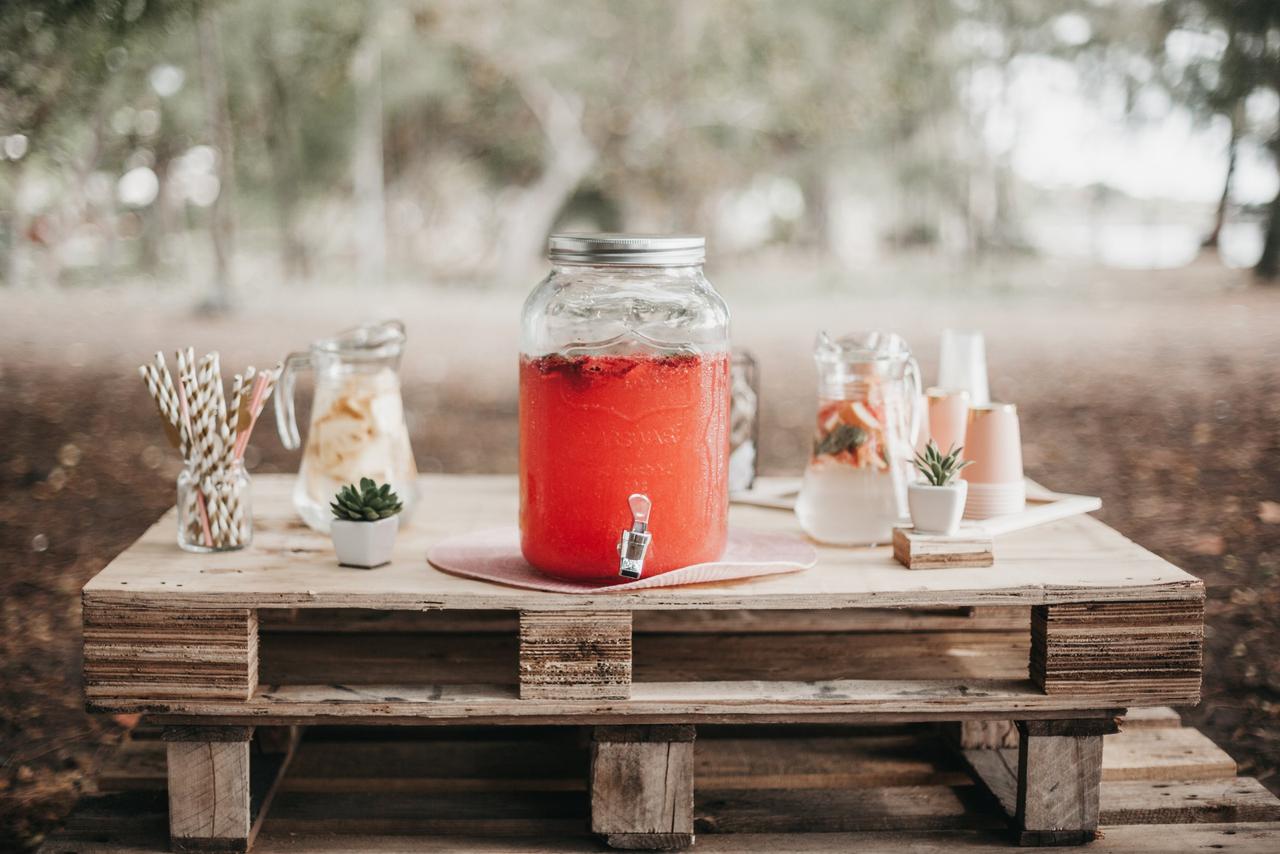 Many may not fathom a wedding celebration without a drink in hand, but for couples embracing the sober-curious movement, a dry reception is an appealing option. In truth, there are many reasons to do so, whether for health or personal reasons, and plenty of alternatives to ease the switch.
If a strictly dry wedding feels a tad too extreme, offering guests the option of an enticing alcohol-free drinks menu will certainly take the bad taste out of anyone's mouth. Between beers, wine, and gin, there are more options than ever to embrace the trend and plenty of bars that can oblige. You could even incorporate signature mocktails alongside the classics so guests can get in on the action without drawing attention to their abstinence.
Adding unique entertainment or interactive experiences can also help guests cut loose in other ways, be it a milkshake bar, live entertainment, or some childhood sports games. And when in doubt, a coffee bar is always a winner.
10. Vegan Wedding Food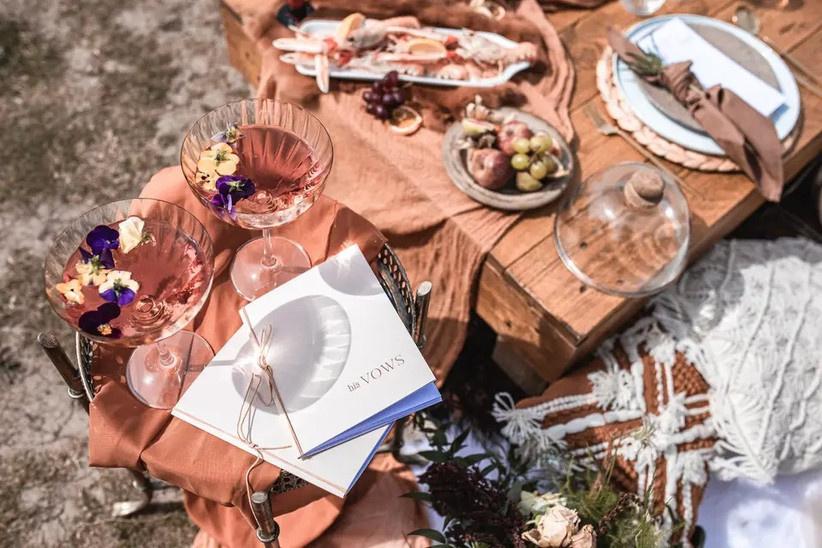 Alcohol isn't the only thing health-conscious guests aren't just abstaining from. The 2020s have seen a rise in vegetarian and vegan diets and a renewed appreciation for sustainable cooking practices.
Eating local, seasonal food is a dominant trend in the culinary world that many venues and caterers proudly embrace. From refreshing plant-based canapés to vibrant salad bars, you will have no shortage of options to please even the most discerning guests.
If you need a little guidance, Eunice Power is a powerhouse of expertise and innovation with over 20 years of experience in the culinary industry. Meanwhile, Hotel Doolin provides exciting eco-wedding packages with vegan and vegetarian menus—a fitting offering for Ireland's first certified carbon-neutral hotel.