21 Fun Ways to Entertain Kids at Your Wedding
If you plan on having little ones come to your big day then these 21 fun ideas can ensure they are entertained all day long.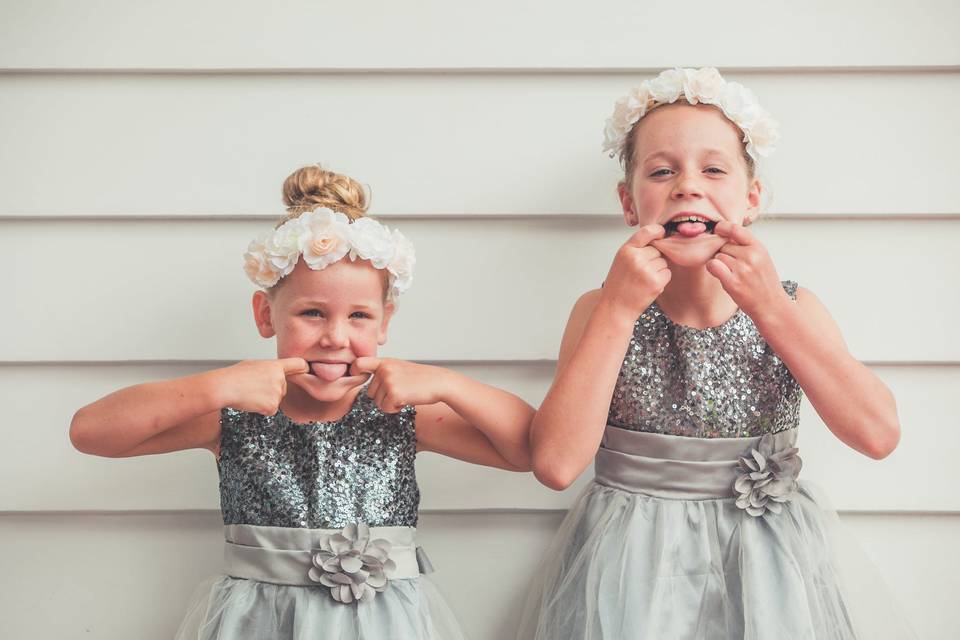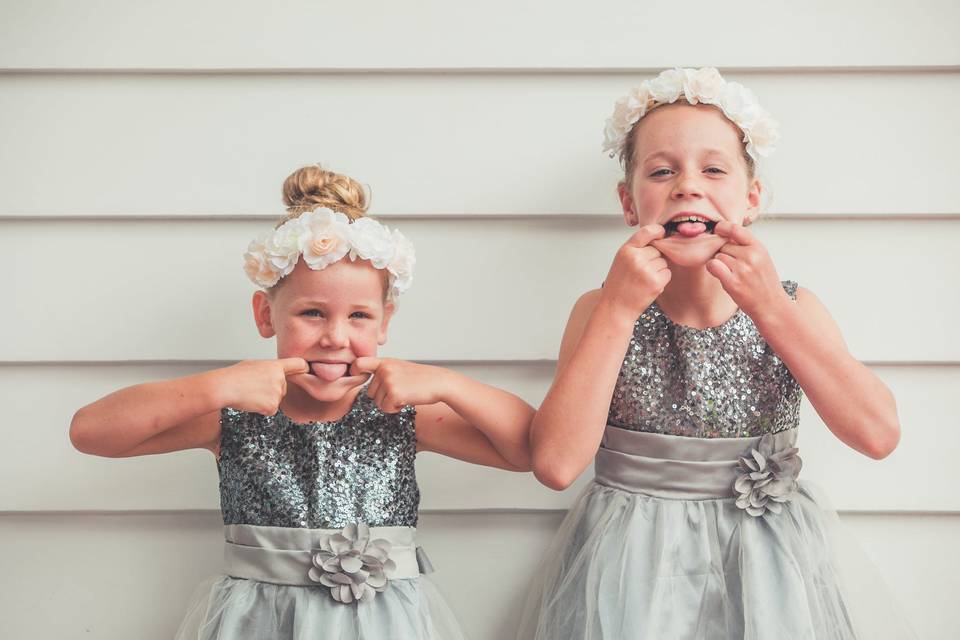 Once you've made the big decision to have kids join you at your reception, the next major dilemma you'll face is how to keep children entertained on your wedding day. Once they've walked down the aisle and posed for their photos, it can be difficult to figure out how to keep your little guests busy. Weddings can be a magical time for both adults and kids, and making sure that the experience is enjoyable for the little ones can help avoid any meltdowns. Both kids and grown-ups will appreciate the thought!
There are many different activities your little guests can partake in as the adults enjoy a stress-free wedding event. From arts and crafts to energetic games, the possibilities are endless. So, plan well ahead and use these fun and easy-to-organise ideas to inspire your kids' wedding entertainment. Your junior guests will be able to make memories they'll look back on fondly for a lifetime while you dance the night away.
1. Bounce House for All Ages
Not only do kids love a bouncy castle, grown-ups will love it too (especially once the champagne is flowing). Hire a bounce house for the lawn and let adults have a go for five minutes every hour – the kids will love watching the grown-ups go wild!
2. Mad Hatter's Afternoon Tea Party
Instead of making the children sit quietly with the rest of the wedding party, set up a separate room for a kids' afternoon tea with finger sandwiches, soft drinks, games and music. A theme is always well received. If you choose Alice in Wonderland, you could even have a Mad Hatter toastmaster to keep the rugrats in line.
3. Water Fight
If you're having a summer wedding and looking for a way the kids can let off some steam, a massive water fight after the wedding breakfast is a fun way to cool down. Provide the little darlings with super-soakers and make sure you're not in the firing line (particularly if you have frizzy hair!).
4. Dress-Up
Kids love dressing up and a huge box of costumes and props will keep them entertained for a good couple of hours. You could even ask your DJ to kick off the evening's entertainment with a fancy dress parade.
5. Saturday Night at the Movies
When you're ready for the kids to settle down and leave the grown-ups to party, a supervised movie room is a great way to buy some time before the babysitters arrive to take over at 9 pm (a curfew is a must). Choose a gentle, all-ages animated movie and provide popcorn.
6. Cheers!
Serve milk in tall glasses so the kids can get involved in the toasts – with mini cookies on the side.
7. Lights, Camera, Action!
Kids love playing with cameras, and if you provide disposables they don't have to worry about "little accidents" with expensive technology. To make their wedding photography even more fun, and to keep them occupied for longer, give them a checklist of things to take photos of.
8. LEGO Lovers
Kids love LEGO. Either borrow or buy a few sets and set up a building corner at the reception. It's the perfect way to keep the little ones occupied during the speeches.
9. Outdoor Games
Whether it's Jenga, Twister or giant chess, oversized garden games will delight the youngest – and the oldest – guests. They also provide a brilliant backdrop for photographs.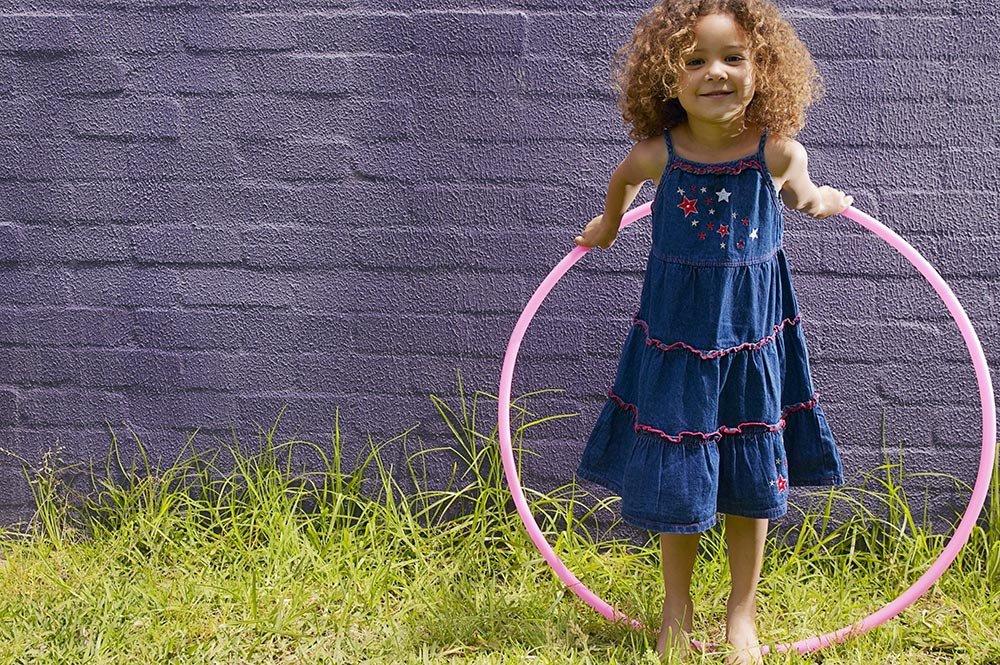 10. To Be or Not To Be
Why not hire a qualified youth theatre instructor for the day? After the meal, the kids can go off and prepare a short dramatic performance, or dance routine, to launch the evening celebrations. The parents will love seeing their beloved babies on stage, and the kids will relish a captive audience.
11. Treasure Hunt
Whether you're marrying in a beautiful countryside venue with gorgeous, extensive grounds, or a boutique hotel in a town location, make the most of the location by planning a treasure hunt for the kids to do during the day. It'll keep them busy and if you leave little treats along the way, like lollies and boiled sweets, they will have an extra sweet time.
12. Perfect Picnic
At a summer wedding, save the kids the frustration of being seated during the wedding breakfast by setting them up with a picnic on the lawn. As long as there is shade, supervision and sweets, they won't care what they're missing out on indoors.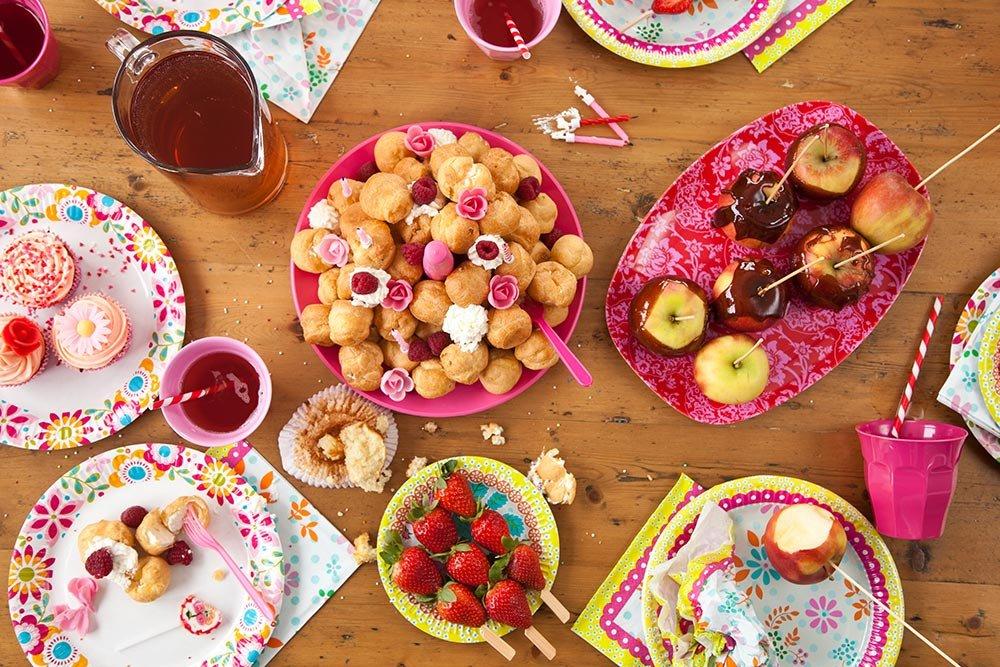 13. Crafty Kids
If you want the kids to get involved with something creative, set up a craft table where they can make simple finger puppets, pictures or collages. You could even give them the task of making the favours.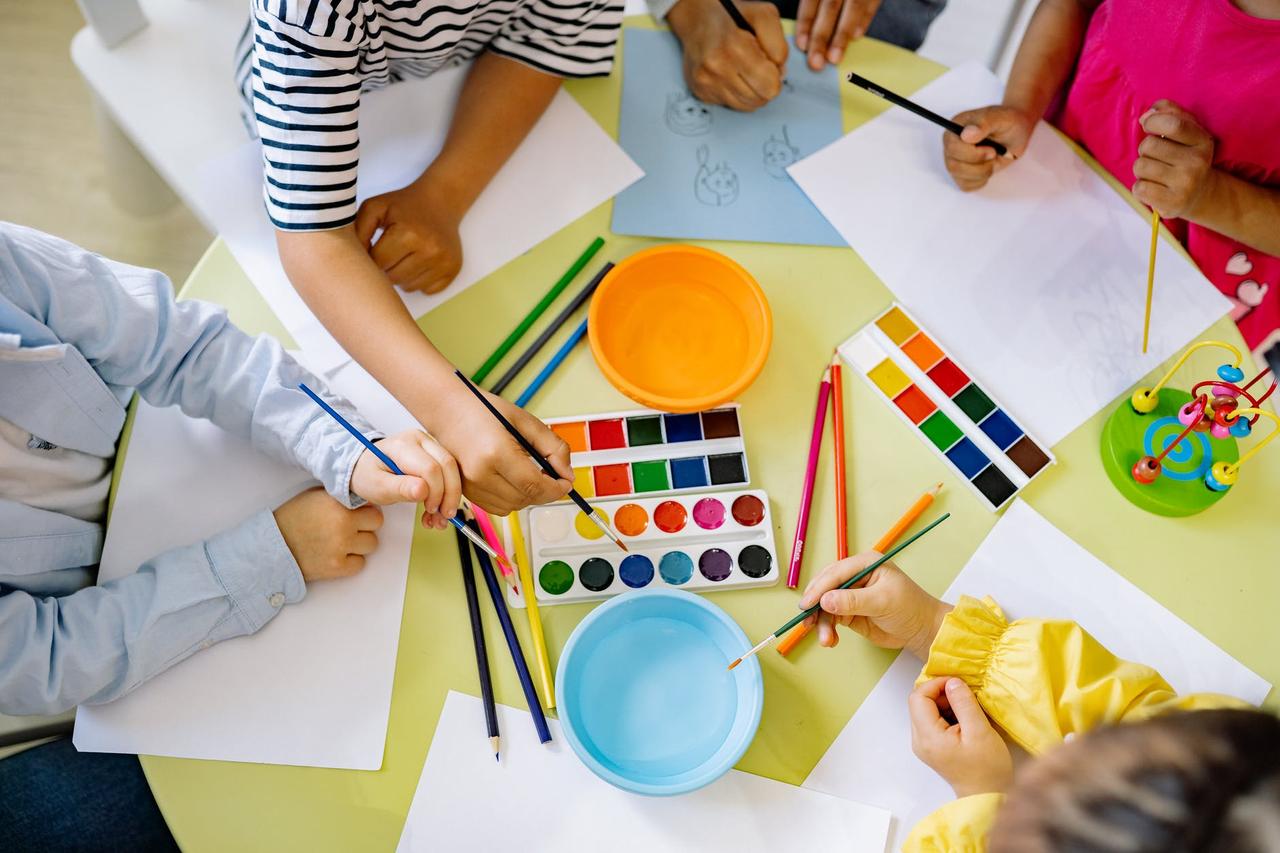 14. Caught on Camera
If you've hired a videographer for the day, see if he/she (or their assistant) can spare a little time to make a fun and upbeat video with the kids. Getting them to recreate your ceremony and speeches could have some hilarious consequences.
15. Sandcastle Surprise
If you've booked a seaside venue, send a supervised group of children off to the beach armed with brightly coloured buckets and spades – and plenty of sun cream. A sandcastle competition will keep them amused for ages. Make sure you send the photographer along to capture the fun!
16. Puppets on Show
It's really easy to create your own puppet show stage before the wedding, and the kids will love having a go at some Punch and Judy action.
17. Sports Day
On a bright, sunny day at a summer wedding, what could be more fun than a sports day on the lawn? You could organise this yourself, or hire a sports professional to keep things under control. As well as delighting the kids, catching the newlyweds engaged in a sack race is a golden moment for your photographer.
18. Little Disco
There's usually a gap between the wedding breakfast and the evening reception, so ask your DJ to fill it by running a kids' disco for an hour. The adults can relax outside while the kids show them how it's done on the dance floor.
19. Kids Cookery
Another good "make-and-do" idea involves a sweet twist: you could employ a kids' cookery teacher to set up a dessert-making workshop at the reception. The children can create their own amazing no-bake puddings with lashing of chocolate, cream and sprinkles. Make sure you provide aprons as they are bound to emerge covered in glitter and icing sugar.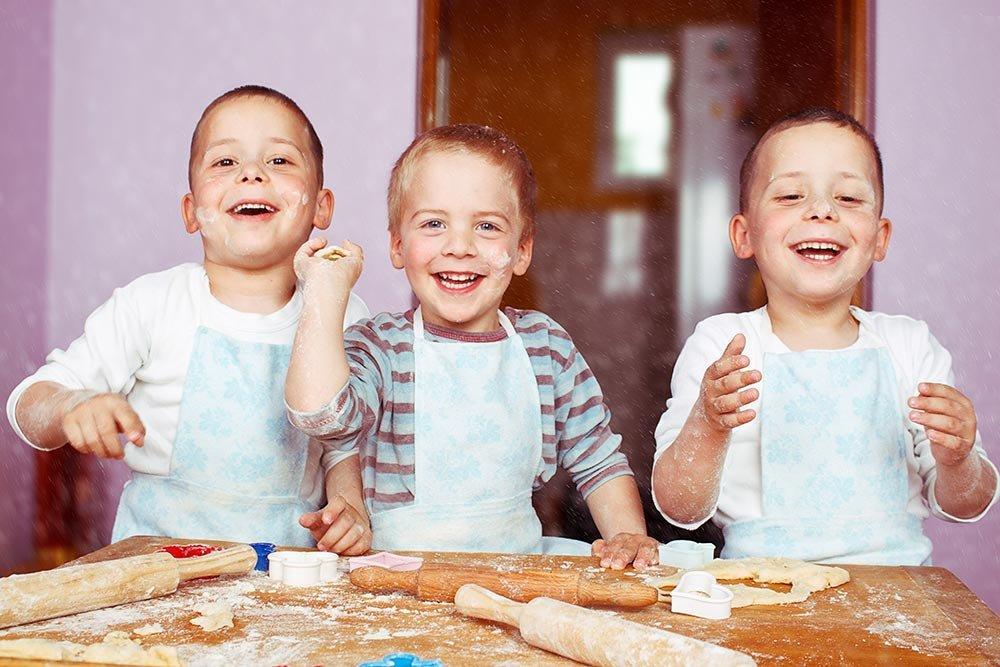 20. Teen Hangout
Teenagers can be just as disruptive as younger guests if they get bored and don't feel there's anything provided for them at a wedding. Create a hang-out for 12-and-overs with music, a games' console and recent DVDs (or access to Netflix).
21. Naptime
While it's great to provide entertainment throughout the day, it's also sensible to provide a quiet place for the youngest guests to have a snooze so they don't get cranky. Hire a room or set up a quiet space where they can take an afternoon nap. Their parents will be eternally grateful for your thoughtfulness.