Whether it's wearing a hideous dress – or dealing with a Bridezilla gone mad - being a bridesmaid can feel like a rollercoaster ride. It's not always smooth-sailing for the bride, either. From missing maids of honour to tantrums at the wedding reception, there are tales of bridesmaid horror to make your toes curl.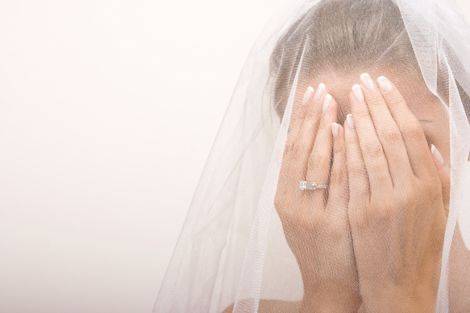 The names have been changed to protect the innocent, but we've collected some of the most terrifying bridesmaid horror stories ever told. Read on if you dare…
Tantrums and Tiaras
"I always wanted lots of bridesmaids so I asked friends and relatives, including my eight-year-old niece. She was fine at rehearsals and on the wedding morning she just seemed excited. But on the way to church, she started complaining to the other bridesmaids about her dress being uncomfortable. By the time I arrived she was in the middle of a meltdown, screaming and refusing to go into church. Nothing would calm her down and I was already late, so we had to fish my sister-in-law out of the congregation to look after her. She calmed down eventually, and was probably just overwhelmed, but my sis-in-law was furious about missing the wedding." Gill, bride
Love on Repeat
"I've been bridesmaid for my aunt three times (she's actually been married four times, but the first wedding was before I was born). I really struggled last time: she lives her life like she's in a Mills & Boon novel, but I'm a bit too cynical to believe in love's young dream three times over. I doubt she'll ask me next time (if there is another wedding in her future) as I don't think I'm suitably swept up in the romance of it all anymore." Ciara, bridesmaid
M.I.A.
"I'd been a really good maid of honour...until the hen night. I organised a trip to Liverpool and everything was perfect, from the hotel to the champagne cocktails I ordered for our arrival. The organising was a bit stressful, so perhaps I had a few too many drinks when we finally relaxed. I remember leaving the hotel to go out then everything gets hazy. The next thing I remember clearly is waking up in the hotel room with the bride's face like thunder. Apparently, I'd wandered off in the second club and the hen party spent the next four hours looking for me. I eventually rolled back up at the hotel bar with a completely different group of (very rowdy) girls who caused a scene and nearly got us all thrown out. Luckily, the bride was completely sober by this point and managed to smooth things over. We can laugh about it now – and the best man had some great speech material – but at the time I thought I'd ruined our friendship." Helen, bridesmaid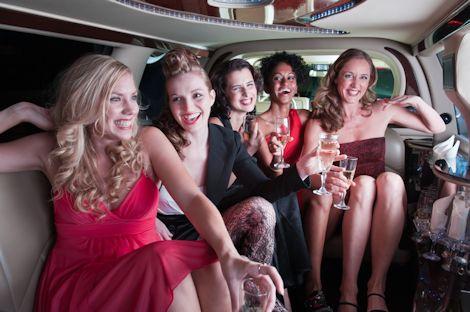 Mother Madness
"When I was a bridesmaid, we decided to go to the bride's parents' house in the countryside for the hen do. They have a farm with a guest house and we took long walks, cooked and had a lovely time. On the last day, I made lunch for everyone, and just as we were about to eat, the bride's mother suddenly appeared and pulled her daughter into another room. We didn't think much of it until the bride came back in tears. After a lot of coaxing, she admitted that her mum didn't like any of her bridesmaids – especially me. We spent the rest of the afternoon in tears. As the wedding approached, the bride texted to ask if I would step down from bridesmaid duties to keep her mum happy! But the groom – also my friend – insisted I was in the bridal party. I'll never know what I did to upset the bride's mum, but on the day itself, everything was fine and her weird outburst was never mentioned again." Hayley, bridesmaid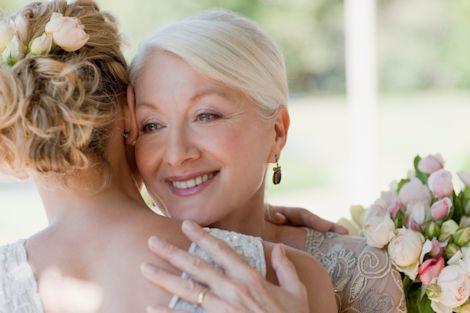 The Night Before
"We went abroad to get married with just the maid of honour and the best man. We planned a quiet "night before" as I had to get up at 5am to have my hair and make-up done before the 10am wedding. We said goodbye to the boys after dinner and decided to get a nightcap in a little bar opposite the hotel. My maid of honour and I have always egged each other on – particularly on holiday - and the nightcap turned into cocktails, then wine, more cocktails and by 3am we were busting moves on the only dance floor in town. We got to bed an hour before my hair appointment and were still drunk at 5am when we arrived at the salon. I kept stopping the hairdresser so I could run to the bathroom. I'll never know how we managed to get through the wedding ceremony, but we went straight to bed afterwards. My new husband was not impressed!" Siobhan, bride  
Venue Wars
"Finding our perfect venue was a long process, but we finally narrowed it down to two beautiful places. When I happily told my bridesmaid, she seemed just as excited as me. The next morning, I received a long text message from her boyfriend, telling me how upset my bridesmaid was because one of the two venues was secretly her 'dream venue'. My not-engaged friend asking us not to choose a venue we had spent months deciding on totally threw me. My fiancé and I spent days talking and agonising, during which I received numerous text messages from my bridesmaid and her boyfriend listing all the reasons we shouldn't pick that venue. Eventually, we chose the other venue; I didn't want any bad feelings on my wedding day. Hopefully now the only thing we have to worry about on the day is the weather!" Aoife, bride
Email Fail
"I'd never dreamed of a big white wedding, so I was quite relaxed about planning my big day. My main concern was keeping everyone happy. I decided my three bridesmaids could choose what they wanted to wear. My best friend, bridesmaid no1, took the lead and chose a fantastic dress: I loved it! Bridesmaid no2 loved it too and my third bridesmaid, to my knowledge, was also happy. A couple of days later I received an email from bridesmaid no3, meant for bridesmaids no1 and no2 (she'd hit 'reply all' by accident). The email was an attack on me and the bridesmaid dresses. She criticised my planning process and said they'd all look 'disgusting' - she didn't realise the other two had chosen the dress. Her profuse apologies afterwards softened the awkward situation...until the wedding day, when she lasted until the wedding breakfast, then went to her room and changed out of the dress!" Emma, bride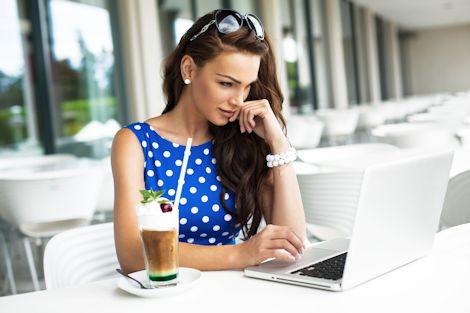 Man About Town
"I was quite surprised when my old school friend asked me to be her bridesmaid. We'd stayed in touch via Facebook, but I hadn't seen her in ages. After agreeing to be a bridesmaid I took more interest in what she was up to…and who she was engaged to. I realised as soon as I saw his name that she was marrying my cousin's ex! They split up because my cousin met someone else, so he wasn't a love rat, but it was pretty awkward. I decided to get it out in the open straight away and they were both really nice about it. He insisted that I was still a bridesmaid, in spite of the family connection. It was a gorgeous day and now he's a good friend – much to my cousin's horror!" Colette, bridesmaid