Our Own Engagement Stories
The hitched.ie team share their engagement stories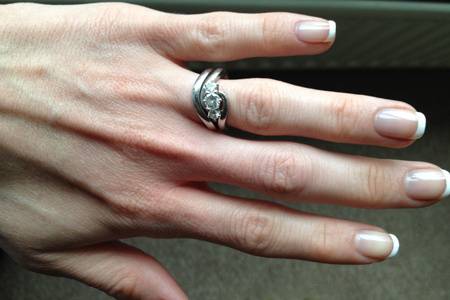 Our Real Wedding section is packed full of wedding stories and they all start at the same place — the proposal. With each story so special and so personal, the team at hitched.ie have decided to share their own engagement stories and give us a sneak peek of that all important ring!
Aimee — Design Team
"My husband Adam proposed to me on my birthday after 4 years together. We were sat on a huge rock on the beach and before I knew it, Adam was balancing on the rock in front of me asking me to marry him. He presented me with a buttercup flower picked from the ground, and after quickly resisting the urge to joke about loving butter by placing it under my chin, I said 'yes' with a huge smile.
"Adam's spontaneous nature led to his 'creative' proposal, to which he suggested we look for a ring together. I later found out that my grandmother had left me her engagement ring when she'd passed away with a note to me saying I could use the ring/stones as I like, joking that the ring probably wouldn't suit my style! I decided to use the stones and design my own ring, so sketched what I wanted and had it handmade. My ring is incredibly sentimental to me, and I never take it off!"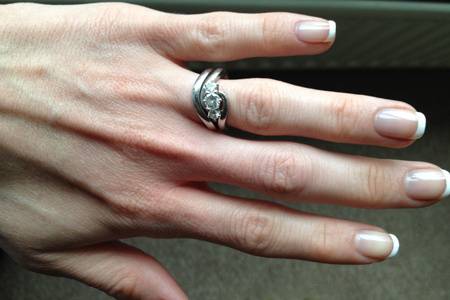 Charlotte — Suppliers Team
"About 9 months before my husband Nigel popped the question we had started to talk about getting married and I was asked to keep an eye out for anything I liked. I knew I wanted a traditional solitaire engagement ring and found the perfect one in Goldsmiths. Unbeknown to me, Nigel took my best friend ring shopping with him. He looked at other rings I had suggested but in the end he choose the one I really wanted. We went away for a weekend break to Paris and on our first night we went to the top of the Arc de Triomphe and overlooking a lit up Eiffel Tower Nigel proposed with the ring I had chosen."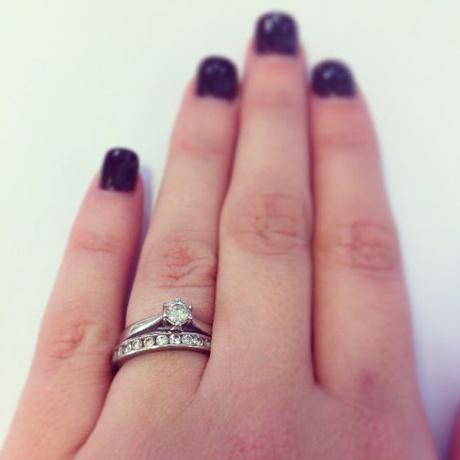 Fran — Editorial Team
"I LOVE my engagement ring, and I never would have thought in a million years that my then boyfriend would have journeyed to Tiffany's, twice, and hidden my engagement ring in the loft for 3 months prior to our engagement. I was proposed to at the oldest hotel in England, The Old Bell, after a romantic weekend away, and feel that I will never get tired of looking at my beautiful ring. My husband chose a timeless classic and said that he wanted to buy something that he 'knew' I'd like. He was right, and if I had to choose an engagement ring myself I would have gone for the same sparkler!"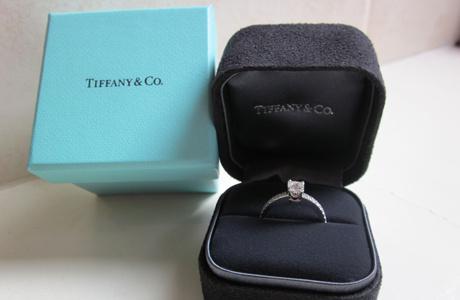 Heather — Design Team
"Our engagement didn't really come as a huge surprise. After being together nearly 8 years it was more a case of 'when' it will happen rather than 'if' it will happen. After chatting on and off for about 6 months about marriage (having gone to 7 of our closest friends' weddings last year!) and what we'd do for ours when the time came, with our 8th anniversary looming round the corner, I had a funny feeling he had something up his sleeve. After a lovely dinner out for our anniversary, we came back home, he sent me upstairs to wait for him, and he soon followed with a cuppa tea and a biscuit — followed by getting down on one knee! It wasn't anything extravagant, just private, cute and romantic, and just so us!"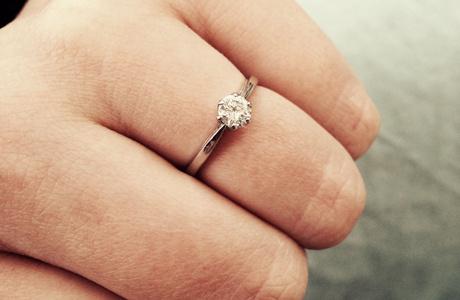 Nicola — Accounts
"After seven years of being together I was quite blown away by my then boyfriend, as he proposed to me on bended knee on Concorde. He normally made all the travel arrangements as he worked for British Airways and so nothing seemed to be out of the ordinary. We had planned a trip away, but I hadn't known it was in fact to New York and by Concorde, so my day was full of surprises! He had the ring made by a jeweller and had it with him when he proposed. He was worried that it would be pulled out at customs but it wasn't. Interestingly after he had proposed we had to turn back to Heathrow for an emergency landing due to a technical fault. But hey, that meant I went on Concorde twice! We have been married for 15 years now and to this day it is still the only time I have ever seen him nervous, so I guess I should have known he was up to something."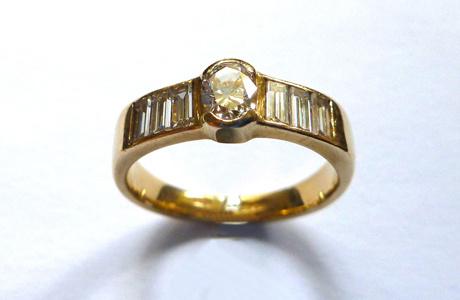 And spare a thought for the boys who have the added pressure of choosing that ever-so-important engagement ring.
Adam — Development Team
"So I proposed to my now wife — Caroline — in December 2005. Much deliberation was spent investigating the jewellery market online. Then I shopped around the high street — making sure I was in disguise, I didn't want one of Caroline's work colleagues seeing me in a jewellery shop, it would be nigh on impossible for them to keep it from her. I was often found late into the lunch break hidden behind a harlequin's scarf sizing up diamonds and looking for the latest styles."
"Eventually I made my way down to Bath, a lovely Romany town, its maze of old buildings has many a thrift shop hidden away and I was fortunate enough to wonder into an antique shop on my travels. With my newfound lexicon, I was able to talk like a true 'diamond geezer' and stumbled across this wonderful masterpiece of engagement ring-y-ness."
"I think buying second hand is a really good idea for engagement rings. You get some far cooler designs, and you absolve yourself from any issues you may have about the manufacturing of diamonds and the conditions that the process sometimes exploits in 3rd world countries, or the mining of precious minerals for personal gain."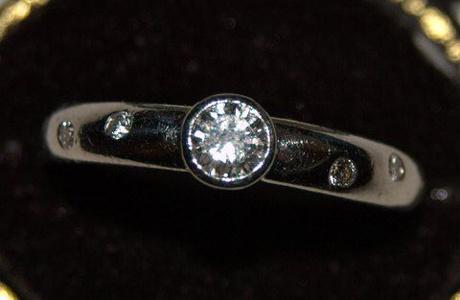 Simon — Design Team
"Having both saved hard and spent months waiting patiently to buy our first house together, my girlfriend Laura and I finally found the perfect home and I knew straight away that I wanted to propose on the first night we moved in.
"After talking to a friend I discovered a place called the Diamond Centre of Wales who specialise in bespoke jewellery. After talking to them on the phone for over an hour, I placed an order without hesitation. The ring I chose was an 18ct yellow gold band with 18ct white gold claws holding a single round 1-carat diamond. Despite its simplicity it surprised me that when designing your own ring there's still quite a lot to think about. While I was waiting for the ring I arranged to spend a Sunday afternoon with Laura's parents so I could ask their permission, which luckily they were more than happy to give, and we celebrated with a few drinks and tears from her mum."
"So a few weeks later after an awkward few minutes trying to hide the ring in the car without being seen or raising suspicion, we picked up our keys and drove to our new house for the first time. Then after a brief dance around the house, I opened some champagne and failed at romantically lighting the open fire in the living room — instead smoking the room out — then I popped the question! She luckily absolutely adored the ring and said she wouldn't change a single thing about it. Phew!"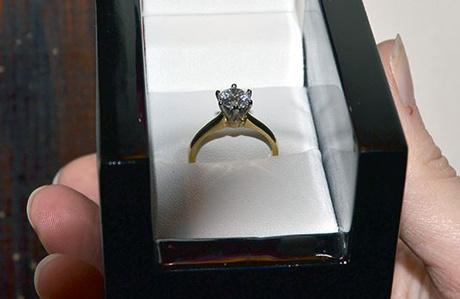 Do you have an amazing proposal story? Why not submit your details and become a hitched.ie Real Wedding.