Beat the Heat at Your Wedding
Bridal makeup that lasts all day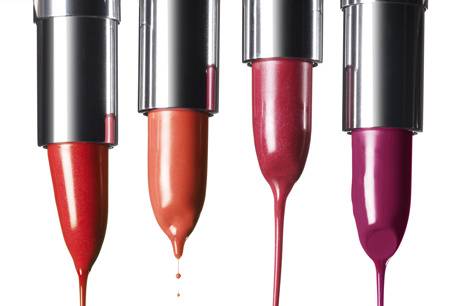 Planning a wedding abroad, or even a wedding at the height of summer, can lead to you running the risk of melting make-up. We talk to Claire Noonan, a professional make-up artist that can travel nationwide to apply your wedding make-up. Claire shares her top tips on how to ensure your bridal make-up lasts all day long.
Good Skin Care
"A good skin care routine is very important in the run up to your wedding no matter what time of the year it is. In warmer weather we tend to use lighter coverage foundations so having your skin in top condition is even more important. You don't need expensive routines just cleanse, tone and moisturise daily, exfoliate gently twice weekly and drink lots of water."
Beware of SPF
"Summer weddings mean sunshine (hopefully!) and we are all aware of the importance of SPF — however when it comes to photography SPF can create a flash back effect causing your face to look white in photographs. If you want use products with SPF on your wedding day I suggest you use a low SPF (Factor 10-15) and make sure that you try it out on camera prior to the big day. SPF can cause different flashback effects on different skin types."
Find a Good Moisturiser
"The trick to making your makeup last in warm weather is to let each layer of product absorb into the skin before applying another. Apply the appropriate moisturiser for your skin type first and let it settle before applying your primer. Beware of SPF that is hiding in your moisturiser."
Use a Primer
"Primer is not always a must but I would definitely recommend using a primer if you want your make-up to last all day, especially in a warm climate. One of the best primers for all skin types is Laura Mercier foundation primer. Apply primer after your moisturiser and before your foundation."
A Light Foundation
"I recommend investing in a good foundation for your wedding day. For a summer wedding a light to medium coverage foundation is best as some full coverage foundations can be very heavy on the skin and uncomfortable in warm weather. You can always use concealer to add better coverage where needed. MAC Face and Body foundation is an excellent foundation and you can build it up to the coverage of your choice. Most importantly make sure that your foundation matches your skin colour especially if you are wearing false tan on the day."
A Dusting of Powder
"A translucent powder will help to set your foundation and concealer for the day without adding colour. Apply gently where needed. It's also a good idea to carry a powder with you on the day for touch ups especially if your skin gets shiny in warm weather."
Blended Bronzer
"Bronzer should be applied to the areas of the face where the sun naturally hits — the forehead, nose, cheekbones and chin. Make sure your bronzer is applied softly and blended well — you can always add more but it is harder to take away! Matte bronzer is best for photographs. You should not use bronzer to match the colour of your face to your body."
Soft Eye Makeup
"For summer wedding its best to keep your eye shadow soft and flattering. An eye shadow primer (Urban Decay primer potion or Smashbox eye primer) will stop your shadow from creasing in warm weather. You can add definition to your eyes with a gel liner — you can go over your liner with a black eye shadow to help it set and last better for the day. Waterproof mascara is a must!"
Luscious Lips
"You don't want anything too sticky or heavy on your lips for a summer wedding. Lip creams such as Clarins lip perfectors and No.7 BB cream for lips give a lovely pop of colour, they wear off well and can be reapplied easily throughout the day."
Blushers and Highlighters
"Cream blush gives a lovely dewy effect but powder blush will last better in warm weather. You can use a blusher with a hint of highlighter like Nars Orgasm Blush or you can add a separate highlighter to the tops of your cheekbones and under the brow bone such as Bobbi Brown shimmer brick."
For more information on Make-up By Claire you can visit www.makeupbyclaire.net.