Create an Oscar Worthy Wedding Look
Advice from celeb hairdresser Nicky Clarke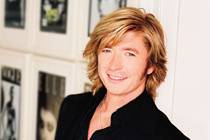 If you're planning on having an A-list wedding, then you want to have an A-list hairstyle. Celebrity hairdresser Nicky Clarke shares his views on what key celebrity wedding hair trends are going to be coming up for weddings in 2012 and 2013.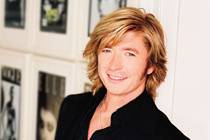 Floral hair designs are very popular with celebrities. Flowers that work perfectly with wedding hair include Lilies and Roses and the magical Baby Breath. Or consider Daisies for a boho look. Roses are one the most popular flowers used with so many shapes, sizes and colours to choose from and with a hard stem that is essential for hair pieces. Spray roses are my favourite and I insert pins through the stem to ensure that they stay in place. A good dash of hair spray — keeping the flower heads covered with my palms — holds the whole look in place.
The main thing to remember is that it's not as simple as just whacking a rose in. You have to take into consideration the dress design, the style that you want and the colour scheme.
There are 3 main wedding looks that work well with flowers:
A Low Chignon
For a great soft vintage look, a very loose chignon secured at the nape of the neck makes a stunning background for adding either one larger rose or a spattering of miniature spray roses.

A Simple French Roll
Very Audrey Hepburn and sophisticated where the French pleat rolls smoothly up to one side and spray roses can be pinned down one side of the pleat to create a beautiful silhouette. This is a strong, neat and sophisticated look.

Hair Half Up Style
Between 60 to 70% of my clients choose a half hair down style. The trick is not to choose something that isn't you. If you only ever wear your hair down, you might feel a bit uncomfortable with a complete up-do.

My favourite look for any age of bride is this look where you have a waterfall of curls cascading down your back and a small section of hair pinned to your lower crown area of the neck with loose curls framing the face. You can pin a selection of different size roses and even go a bit crazy with some metallic sprays to give a more glitzy feel. For a Grecian look use roses and lilies, or for a more vintage look use baby breath.
Trends for Young Brides
I don't recommend this for my older brides as it is a very young look but for my younger clients, I love the boho-style look which is where the hair is down and has a tousled look with a crown of woven roses that delicately rest on the head. This also works for bridesmaids. This is very Kate Moss.
Browse hundreds more wedding hair ideas in our gallery.