Get the Look
Stunning vintage bridal style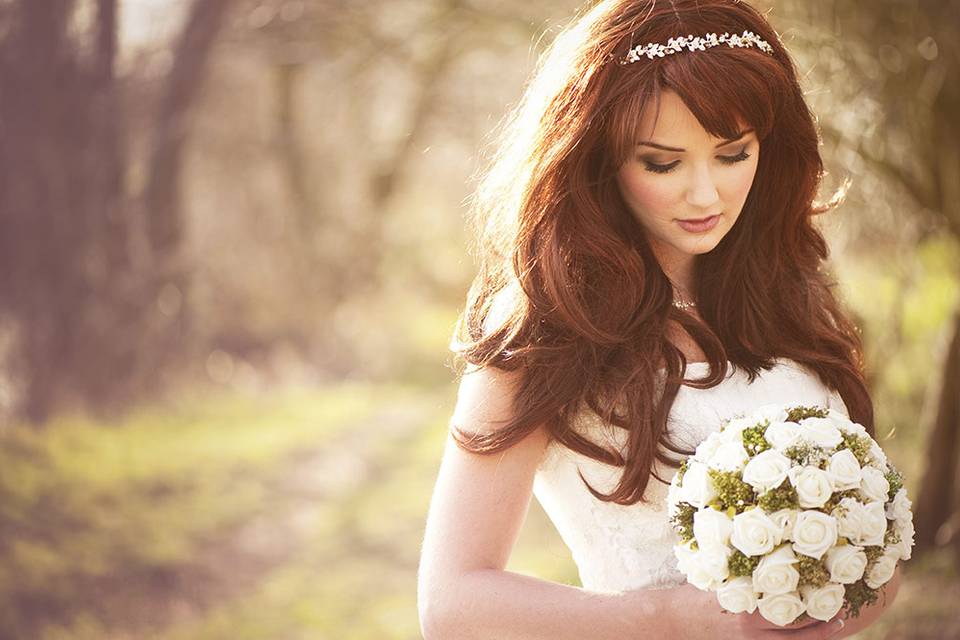 A retro style wedding celebrates past eras that were fun and full of flirty fashion and sultry style. As more and more couples are adding a retro flavour to their wedding days, we thought we'd put together an extensive guide on how to get perfect vintage bridal style.
It starts with the dress — we love the 'Valerie' dress, by Minna. Short and definitely sweet, this wedding dress is ideal for a bride who wants something different on her wedding day. The lace detail and scalloped hem add the perfect vintage vibe.
Make the most of the short wedding dress by teaming it with a statement pair of wedding shoes. These T-bar beauties from Shoes of Prey are elegantly bridal with a vintage twist. If you want something that will truly stand out, why not design your own unique shoes on the Shoes of Prey website?
Finally, create an iconic look with a distinctive, cat's eye flick of eyeliner, paired with nude lips. Shirley from Mink Beauty Boutique explains how to create this look with her step by step guide:
"After cleansing, toning and moisturising the skin, I used MAC Prep n Prime Skin Base Visage to prime the skin before foundation. Primer is essential to even out skin texture and fine lines creating a smooth base for foundation. Start your eye makeup before you apply foundation, so it's easy to tidy up any smudges.
"I wanted to keep the look fresh, youthful and contemporary without looking too 'dress-up'. I used MAC Da Bling very lightly to give a pretty pink blush of colour to the whole of the eye-lid area. I then filled Maeve's brows with MAC Lingering eyebrow pencil to thicken, shape and define them.
"Next up is foundation, here I opted for MAC face and body foundation which gives a very natural dewy finish to skin, and is a very sheer foundation allowing your natural skin tones to show through. I set it with powder for longevity throughout the day.
"The next step was to define the socket line/crease of the eye, a major feature of the sixties style makeup. I applied a matte grey MAC Print eye shadow using a pencil brush to the crease in a half moon shape then blended it out to make it much softer.
"Now for the fun bit! It's time to add the eyeliner flick and voluptuous fake lashes for that unmistakable BIBA Girl look. The 60s flick started half way across the lid and is feline and horizontal.
"If you're applying it yourself, look straight into the mirror and place a tiny dot of liner outside your eye where you would like your flick to end, then extend it inward and build the thickness for the desired effect.
"First I curled the lashes with an eyelash curler, coated them in a layer of waterproof mascara and I used a waterproof gel liner with a fine tipped liner brush, perfect for creating a dense and sharp line, making it very easy.
"Lashes were applied next and here I used quite thick corner lashes with a large curve at the ends which beautifully intensified the doe-eyed effect. Once dry I pressed them together with the natural lash to blend both seamlessly."
Finish off your 60s inspired wedding day look with a bold beehive hairdo, or add a floral crown to a loose and wavy hairstyle with a blunt fringe. Voila — you're a vintage bridal beauty.