Catering on a Budget
Cater for your family and friends without breaking the bank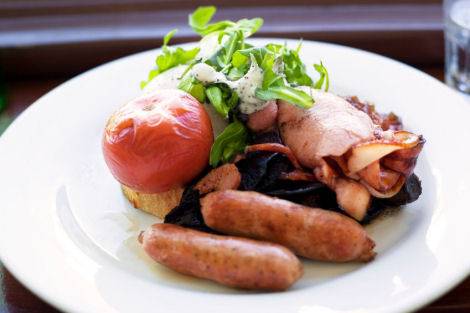 One of your biggest expenses in your wedding will undoubtedly be the food. However, if you have decided that you do not have the wedding budget to spend a fortune on food, there are plenty of other ways to provide for your guests.
A good way to save on costs is for you to cover catering. More and more brides are providing the food for their own weddings and with some help from either you or your fiancés parents and other relatives, you can create an excellent wedding feast. Lay out a table and ask a few friends and family to help out by bringing along some homemade dishes for guests to eat. This is not only cost effective, but offers a bit of variety for guests when choosing what to eat.
Another good way of saving money on your wedding is to provide a buffet instead of a sit down meal as a sit down can cost almost twice as much as a buffet. If you are hiring a caterer, ask them to give you details about what the cost will be of having a buffet instead of a sit down meal to work out whether what you will be saving is worth it. Furthermore, when laying out your buffet tables, a good idea is to use paper cloths instead of linens. When properly decorated with vases of flowers and bowls of delicious food, your guests won't notice that the tables are not covered in linen.
Furthermore by using wholesale food companies you can often save an incredible amount of money, especially if you have decided to opt for a buffet instead of a sit down meal. They can provide meat, bread and many varieties of finger food in bulk which is much less expensive.
If you have decided you really do want to have a sit down meal, make sure you check with your wedding venue that no other extras are being included in the price. Some venues may charge for things such as cutlery, cleaning up, and linen, all of which could be provided by you. Read through your contract very carefully and remove anything you feel you can get away with not having.
Find more ways to make the most of your wedding budget here.