Choosing Your Wedding Dress on a Budget
Find your perfect dress without paying the designer price tag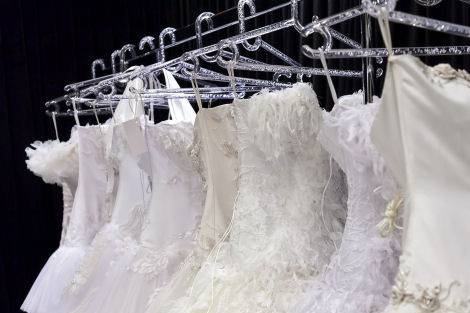 We understand that most brides dream of an exquisite wedding dress to wear on their wedding day. But if the price tag on these dresses is too much, there are other options.
Instead of buying your perfect wedding dress, why not consider hiring it instead? If you are (hopefully) only planning on wearing it once, why pay a fortune for it if it is simply going to be stored in the back of your wardrobe for the rest of your life? There are many stores that offer the service of hiring out wedding dresses and they often have a wide selection of beautiful and sometimes designer dresses to choose from.
Another good way to save money and still find a gown is to visit a second hand shop. Most second hand dresses only need minor repairs that can be done at a dry cleaner and some are often in pristine condition! Be careful when shopping for a second hand wedding dress and make a note of any stains or rips as you look through the dresses. Furthermore, ensure that the damage can be repaired either by yourself of by a professional. Many second hand shops do not have a return policy so be absolutely sure of the dress before you buy it.
If you would rather find a wedding dress that has not been previously owned by someone, you can always try a sample sale. Bridal shops usually only have a sale once a year and so you will need to stay well tuned into the wedding network to hear of one. Many brides- to- be stay well away from sample sales as they are often very chaotic and not the peaceful, relaxed environment most girls imagine choosing their wedding dress in. If you are not bothered by this however, a sample sale may be the perfect way for you to find the dress of your dreams.
Searching for your perfect wedding dress here.