Our Top 50 Wedding Songs
Want to ensure that your guests have a memorable, joy-filled time on the dance floor? Then check out our top 50 songs to add to your wedding reception playlist!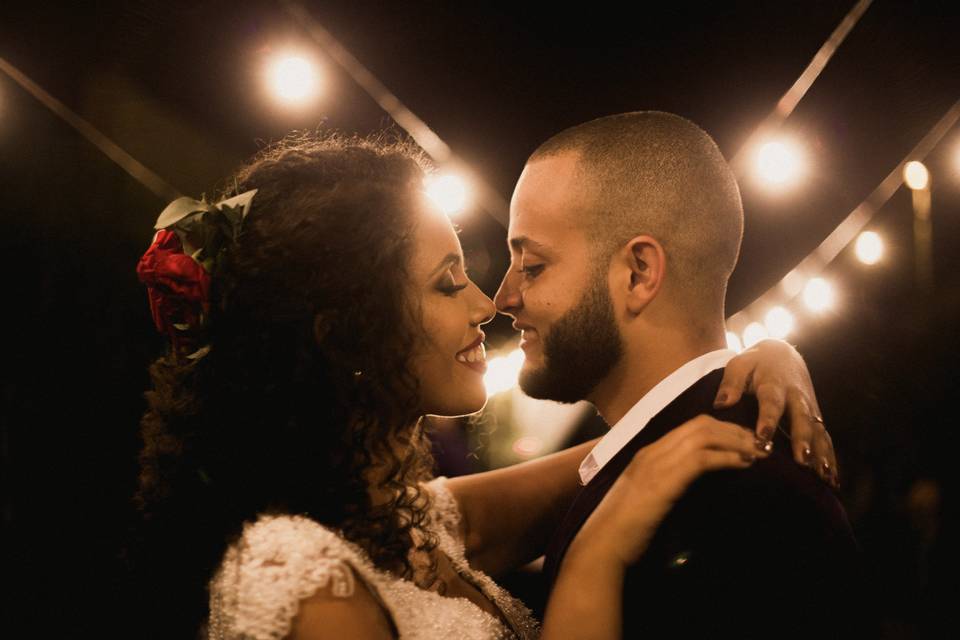 A thoughtfully curated soundtrack is key to keeping your dance floor packed throughout your wedding reception. By selecting songs that are near and dear to you, you'll be able to curate an ambience that reflects your one-of-a-kind love story. Better yet, by playing a combination of sentimental melodies and much-loved tracks, you'll be able to create a joy-filled experience for your guests. Be sure to include a mix of sentimental and high-energy tracks that many would be familiar with in order to get everyone singing and dancing along. To truly embrace your inner performer, you could even dedicate part of your reception to fun-filled karaoke.
Whether you're a fan of decade hits or Top 40 tracks, this list of our top 50 songs will surely spark joy on your dance floor. To help bring your playlist to life, consider hiring a talented musician, DJ, or live band in your local area. Thanks to their musical expertise, they can be counted on to create a vibrant ambience at your wedding venue.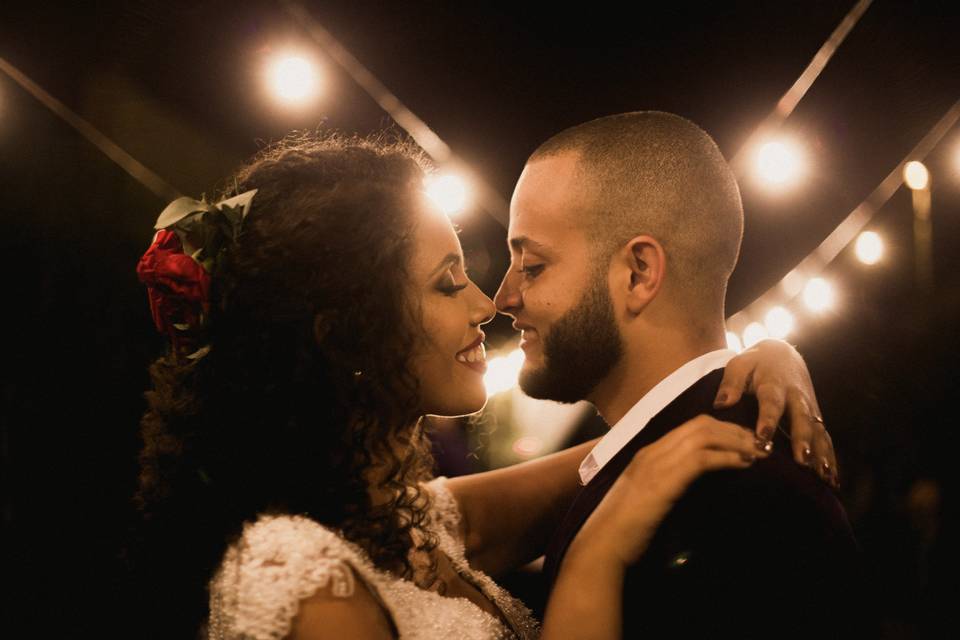 Journey – Don't Stop Believin'

A classic for all ages! When the opening bars of this song start playing, you can ensure that your guests will be en route to the dance floor if they aren't already there.


Lynard Skynard – Sweet Home Alabama

Whether you're a devoted country fan or new to the genre, this song is bound to spark joy.


Aretha Franklin – Respect

Not only is this track completely dance-worthy, but your loved ones will definitely sing along to the catchy chorus.


Prince – Kiss

80s babies won't be able to resist this Prince hit!


Earth, Wind & Fire – September

Hosting a spring soirée or a wintry bash? That's no problem – September is sure to get your guests grooving.


Chris Brown – Forever

This 2010s hit was made popular by a YouTube video full of surprising ceremony choreography, so it will be fitting for when you and your wedding party want to bust a move.


Cyndi Lauper – Girls Just Wanna Have Fun

No matter your gender, this iconic song is sure to resonate as you and your loved ones have fun on the dance floor.


UB40 – Red, Red Wine

Reggae fans and laidback wedding guests will love this chilled-out, catchy tune!


Justin Timberlake – Rock Your Body

Love Y2K classics? Then Justin Timberlake is a must for your reception playlist.


Michael Bublé – Save The Last Dance For Me

Listen to Bublé while drinking bubbly with your loved ones, thanks to this track!


Madonna – Like A Prayer

If you and your nearest and dearest love a song you can belt out together, be sure to include this hit on your list.


Kanye West – Stronger

A contemporary classic for events of all types, this song will keep your dance floor's spirits high.


Bruno Mars – Marry You

This upbeat track is perfect to dance to after your "I do"!


Beyoncé – Single Ladies (Put a Ring On It)

Guests––single and taken––will love this energetic hit!


Whitney Houston – I Wanna Dance With Somebody

This memorable song is perfect for swaying with your partner, loved ones, friends, or anyone in between.


Michael Jackson – Billie Jean

Wedding guests of all ages will love this song's timeless vibe.


Frank Sinatra – New York, New York

No matter where you're celebrating, this classic is sure to go down a treat.


Barry Manilow – Copacobana

This track is perfect for couples who want to evoke an island-inspired ambience at their reception.


Frankie Valli – Can't Take My Eyes Off You

A love song too good to be true that'll get everyone on the dance floor.


U2 – Beautiful Day

A must for those hosting their big days in Ireland, whether it's drizzling or sunny.


Britney Spears –Toxic

Get ready to have a packed dance floor when this song comes on!


Madonna – Holiday

This 80s track is sure to be a hit whether you're celebrating your happily-ever-after event in Ireland or abroad.


Lady Gaga – Just Dance

Any modern wedding needs a bit of Gaga!


Pharrell Williams – Happy

Express your elation as you celebrate with this sunny tune!






Spice Girls – Wannabe

Searching for guaranteed sing-along songs? Don't leave this track off your list!


The Black Eyes Peas – I Got a Feeling

You're bound to have a good night when this song comes on.


Bill Medley and Jennifer Warnes – (I've Had) The Time of my Life

Guests will definitely reenact the famous Footloose choreography when your DJ puts this song on!


Los Del Rio – Macarena

Perfect for experienced and new dancers alike, this catchy song is a great opportunity for guests of all ages to create memories together.


Will Smith – Gettin Jiggy With It

As it says in the title, your guests are bound to get jiggy when this song comes on.


Al Green – Let's Stay Together

With fitting lyrics for a wedding day, this romantic track is sure to inspire joy.


OutKast – Hey Ya!

No matter what genre you love, this pop hit can be counted on for good times.


Michael Jackson – Thriller

Though it's a timeless track, this spooky classic would be perfect for an autumn celebration!


Vanilla Ice – Ice, Ice Baby

Whether you were born in the 90s or not, you'll know the chorus to this catchy tune.


Van Morrison – Brown Eyed Girl

Wedding guests of all ages are bound to get up and dance to this timeless hit.


Kool & The Gang – Celebrate

Weddings are all about celebrating one-of-a-kind love stories, so this track is more than fitting!


ABBA – Dancing Queen

What's an Irish wedding without a bit of ABBA? Your guests will definitely sing along to this melodic tune.


Beyoncé – Crazy In Love

Fans of Top 40 hits won't be able to resist Beyoncé songs on their big days. This love song by Queen B and Jay Z is perfect!


Toploader – Dancing In The Moonlight

Whether you play this track in the morning or at midnight, your guests are bound to get up and groove.


Bill Withers – Lovely Day

Make your special day even lovelier with this song!


Ed Sheeran – Thinking Out Loud

Celebrate your unique love story with the help of this heartfelt tune!


Hall & Oates – You Make My Dreams Come True

Put your thoughts into words by singing this fun song to your partner.


TOTO – Africa

A no-brainer, this much-loved track is perfect for keeping your crowd happy on the dance floor.

Vance Joy – Riptide

Love a bit of heartfelt indie rock? The lilting ukulele in this song will add a touch of sweet romance to the atmosphere.


Etta James – At Last

This beautiful track will surely capture the essence of your event and add to its enchanting ambience.


Sister Sledge – We Are Family

Weddings are all about two families coming together, so this joyful song is bound to be a hit!


Usher – Yeah

If your guests are losing energy, this spirited track by Usher is sure to revive them.


Def Leppard – Pour Some Sugar On Me

Rock classics are essential for getting crowds going. This one can be counted on to inspire sing-alongs and high-energy dance moves.


Weather Girls – It's Raining Men

Whether it's a sunny or stormy day for your occasion, this fun-filled song will bring a smile to your guests' faces.


John Legend – All Of Me

This romantic track is ideal for walking down the aisle, sharing a first dance, or creating memories at your reception.


Mark Ronson and Bruno Mars – Uptown Funk

End the festivities with a crowd-pleaser by playing this hit by Bruno Mars! It's also the perfect background music for a vibrant sparkler exit.
Once you've decided on the songs you're going to play on your big day, be sure to check out our diverse selection of wedding music and DJ suppliers!