Taking the Perfect Engagement Ring Selfie
Top tips for your engagement ring selfie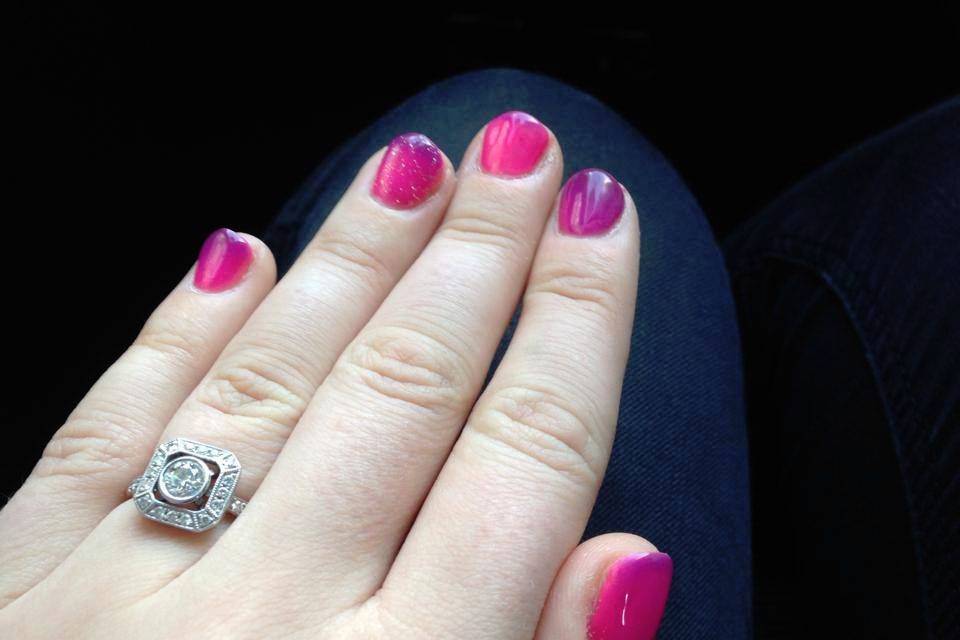 Part of sharing your engagement news is now about taking the perfect engagement ring selfie to share on facebook, twitter, Instagram and generally to text and email to every person that you know.
It isn't until you come to take this treasured photo that you realise the million things to think about — what colour should I paint my nails? What pose should I do with my hand? Do my fingers look weird? Does my hand look fat? To help you take the ultimate engagement ring selfie, take a look at some of our top tips!
Get Your Hands and Ring in Perfect Condition
Event and wedding stylist Cheryl Leahy shares her tips on getting your hands in great condition and a top tip on giving your ring some added sparkle!
"I had always bitten my nails so when I felt that the big proposal had to come at some stage I started trying to grow them. I treated myself to the occasional shellac so I couldn't bite them and painted layers of nail varnish on my nails in between shellacs! My checklist to taking the perfect engagement ring selfie, is to give your ring a polish with some fairy liquid and a soft brush, have some light matt bronzer on, a manicured set of nails. As I'm not blessed with piano fingers I keep my fingers long and together and tilt my hand to show the ring at its best angle!"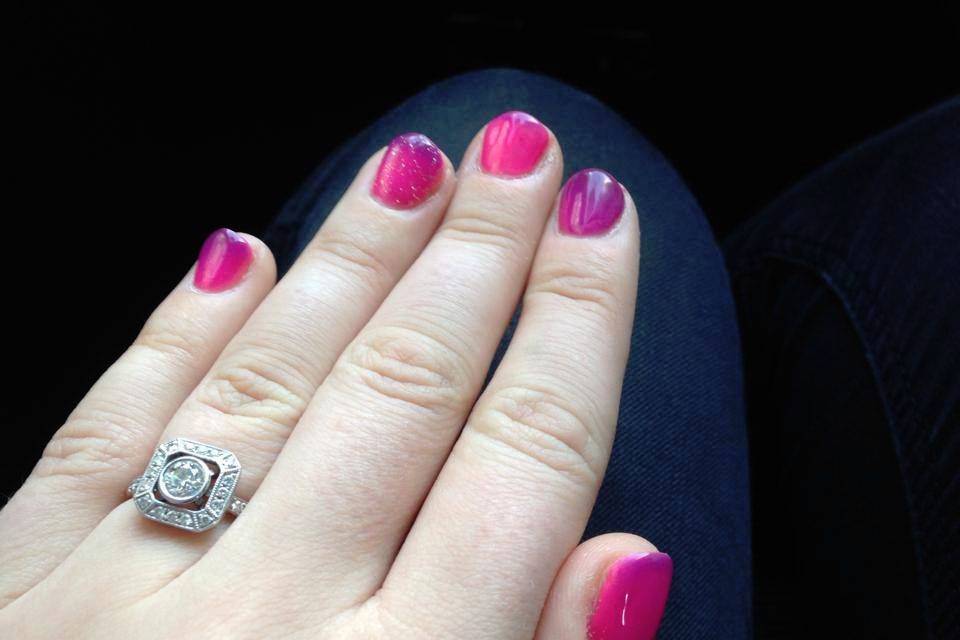 Think About the Background
If you got engaged somewhere special then why not feature that special place in the background of your photo. Our site editor Caroline Hendry explains how she took her engagement ring selfie:
"My fiancé and I got engaged during a trip to Canada and with so much stunning scenery surrounding us, I felt I had to make the most of it. The background of my engagement ring selfie is the stunning Lake Louise in Alberta, the water is so vibrant and the photo really doesn't even do the spectacular mountains justice! And obviously a sneaky Instagram filter doesn't go amiss to enhance the background even more!"
Consider the Lighting
If you are not taking your engagement ring selfie outside then you might want to think about what type of lighting to use. Taking your photo in bright light will help show off your ring's sparkle and if you are using a phone then you may find the photo comes out clearer if you turn off the flash and zoom functions off.
Know Your Ring's Best Angles!
Think about the best aspect of your ring — do you have an amazing centre stone and want to really show it off? Or does your ring have some intricate side detail that you want to photograph? If you're not sure then take a few different shots and see which one you like the look of the most.
Try Different Hand Positions
Unless you are a bit of a nail polish enthusiast, you're probably not used to taking photos of your own hand! Try out a few different hand positions like tilting your hands at different angles, lying your hand flat on the table, holding your hand up in the air and see which shot suits you best!
Think About Props
If you cant find a hand position that suits then think about photographing your ring in a different way. This scrabble letter idea is super cute and is a great way to bring your other half into the photo with you.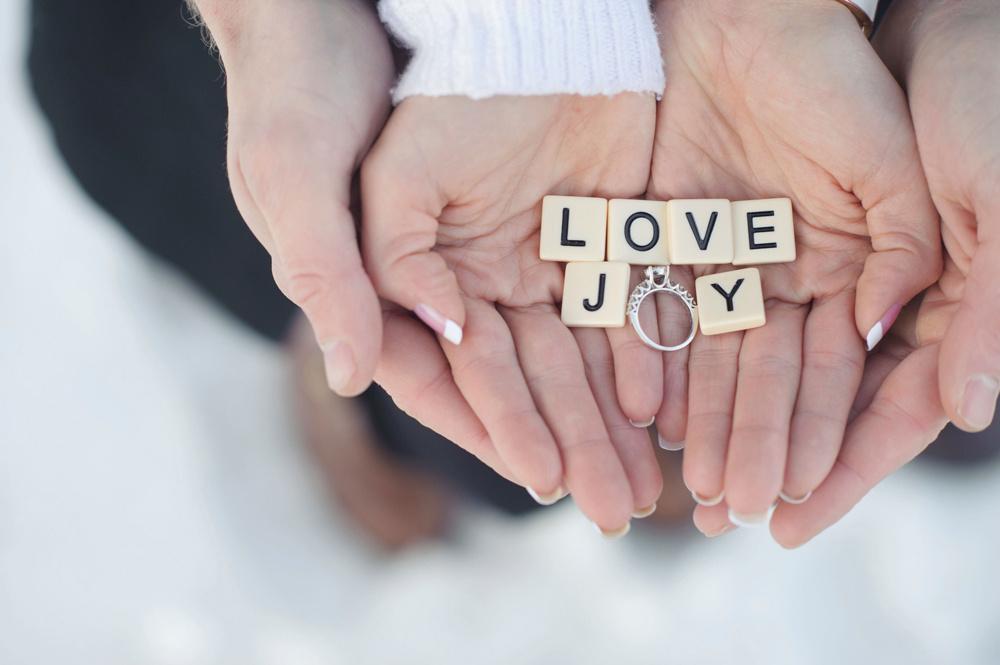 Don't Forget the Box!
If you have an engagement ring that comes in a beautiful presentation box then you could take your photo of the ring inside the box. Our UK editor Francesca Cribb has a stunning engagement ring from Tiffany & Co and we love this shot that includes a flash of Tiffany blue!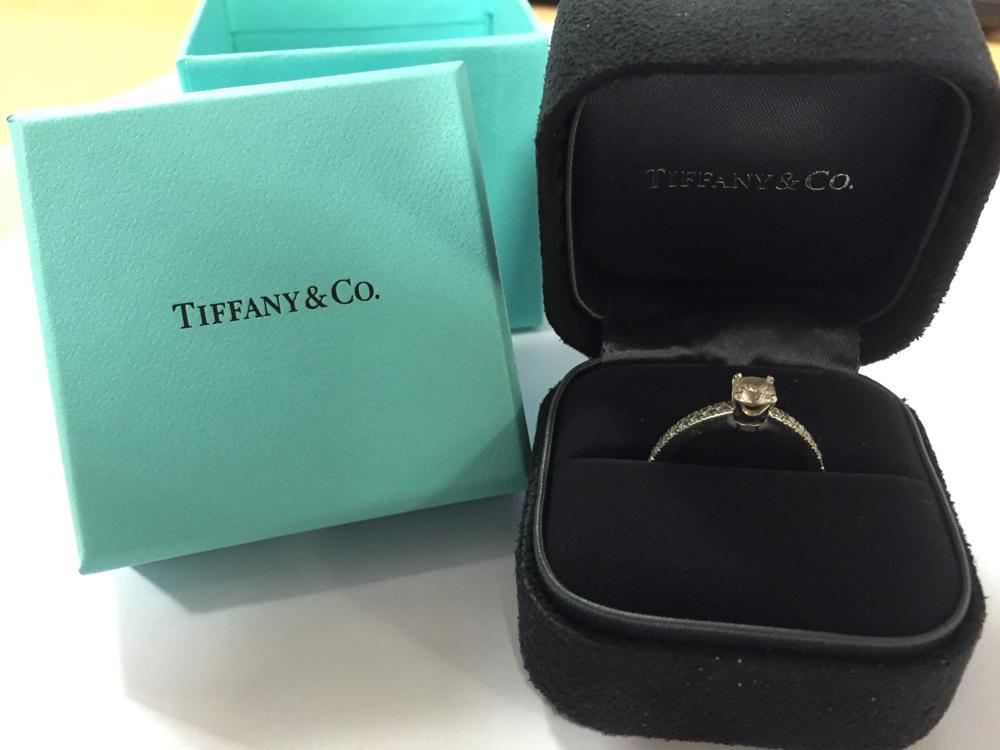 Think About a Filter
If you want to add a flattering finish to your photo then think about using a filter. We have picked our four of our favourite Instagram filters to help inspire you but there are also tons of other photo editing apps that you can use to create the same effect.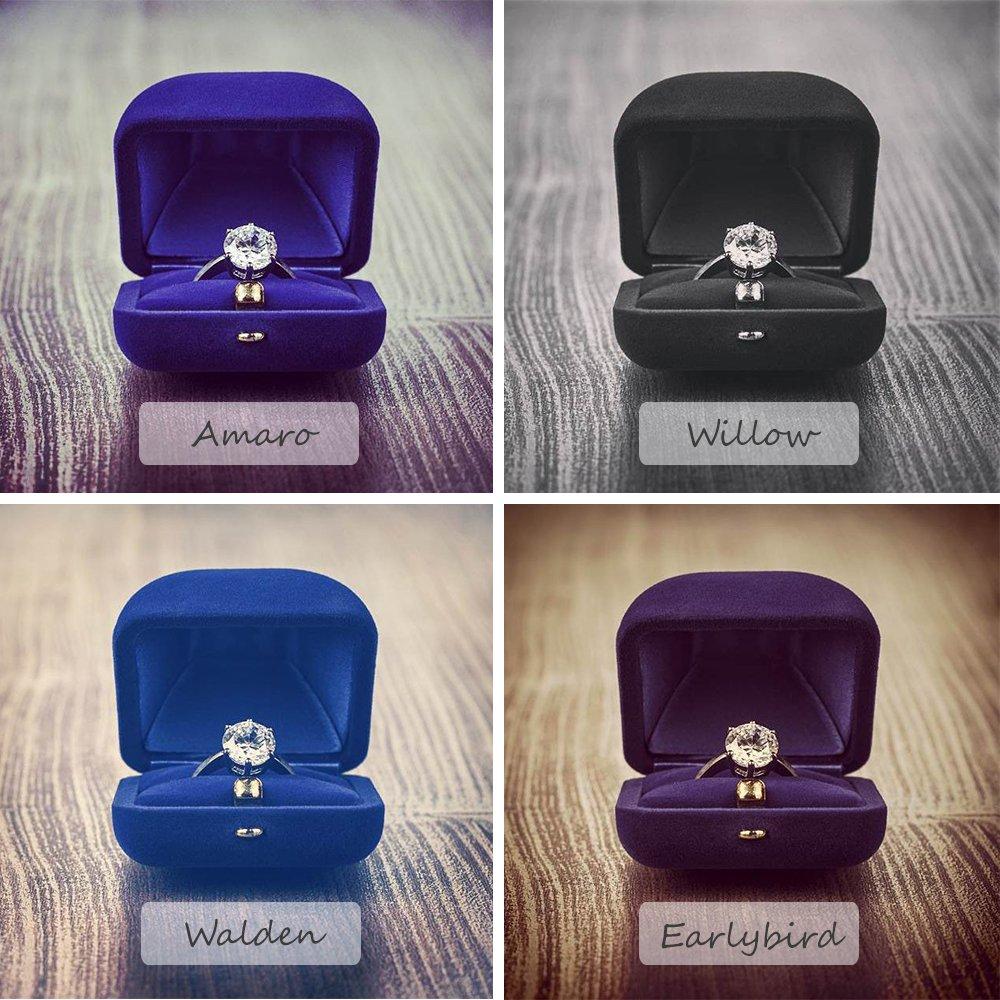 Only Post One Picture!
You can keep your endless ring photos to scroll through at your leisure but it's probably a good idea to only post one to your social media accounts to save being classed a bridezilla right from the start!
Do you have an amazing engagement ring selfie? Tweet us @hitchedireland, we want to see it and we re-tweet every one we receive!