Your Christmas Themed Engagement Party
How to throw the perfect festive celebration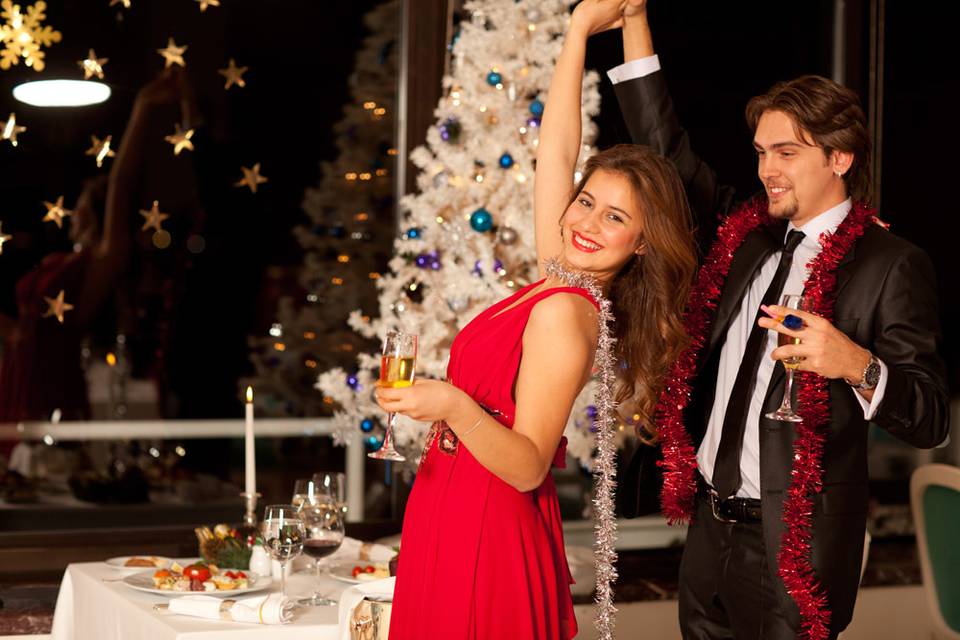 We all know someone who received a romantic Christmas proposal; maybe you have been on the receiving end of a festive proposal yourself! If so, it's only natural to want to celebrate your engagement and impending nuptials with a party, and it is the season to be merry!
We got in touch with Michelle McDermott, a party planner with Dream Irish Wedding and Mc Events, to get the best tips and advice on how to throw the perfect party to celebrate your Christmas engagement.
Michelle has a wealth of experience in planning weddings, parties, corporate events and other glamorous affairs, and therefore knows what it takes to host a great party: "A good party is made up from a good mix of guests, a good location, tasty food and drink and the right entertainment," Michelle advises. She also cites advanced planning, and giving good notice of the date to ensure maximum attendance as other ways to create a great party.
"Good parties also need the perfect host, who has fun and is willing to mingle," says the party planner. You or your fiancé may host the party, or your parents or future in-laws may play host. If you host the party, Michelle recommends giving a short speech to thank your guests for attending, but this is not required. If your parents or in-laws host, they might like to give a speech and incorporate a toast to the happy couple, as a nice touch.
As Christmas is a special time of year, it's nice to recognise this without going overboard: "As it's quite likely that you may not have decided on your wedding theme yet, it might be preferable not to include too many personalised details into your engagement party, as you may want to save those options for your wedding", warns Michelle, "I'd suggest perhaps naming a cocktail after each of you at the engagement party, and then continue it with a jointly named cocktail at the wedding party. "Rather than asking your guests to bring gifts, invite them to all bring a bauble or special decoration for your Christmas tree," This is a great way to continue the Christmas theme, without costing the earth and it with ensure your first married Christmas is filled with memories of such a special time.
If you're really keen to incorporate Christmas into the theme of your engagement party, Michelle has lots of ideas: "Choose a colour scheme with Christmas in mind, such as red with green or gold, or silver and white, or all white for a white Christmas theme. Include a Christmas tree, Christmas lights and candles in your decor, and consider a Christmas candy station."
Other suggestions include:
  You and your fiancé dressing as Mr and Mrs Claus.
  Including lots of mistletoe into your décor.
  Adding plenty of festive songs to the evening's play list.
  Serving mulled wine and Christmas punch.
  Handing round mugs of hot chocolate and marshmallows at midnight.
There are plenty of fabulous ways to include festive cheer in your engagement party, whether you're celebrating a Christmas engagement, or just love this special time of year. To find out more about Michelle's party planning services, visit mcevents.com, and for her wedding planning service, log on to dreamirishwedding.com.