A Mad Hatter's Tea Party
Go topsy-turvy for your reception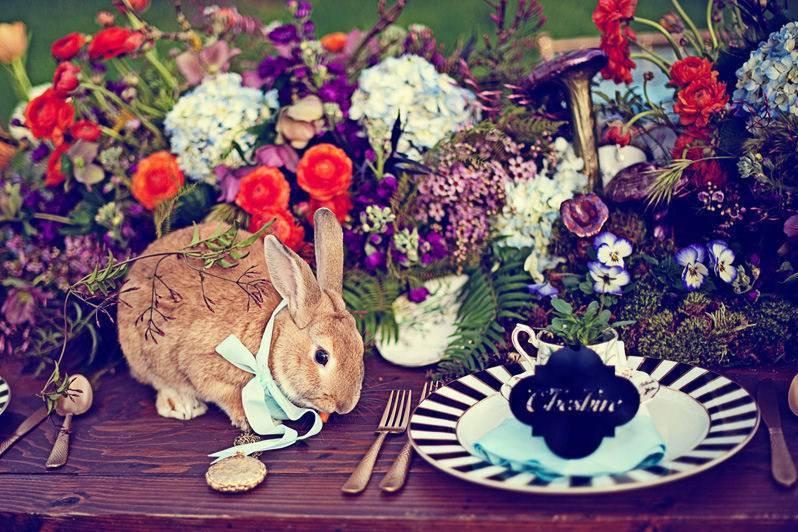 Celebrate Your Day with a Mad Hatter's Tea Party
If you want to have a vintage-style wedding day with a twist then bring a bit of magic to your day with Alice in Wonderland and have your very own Mad Hatter's tea party for your wedding reception.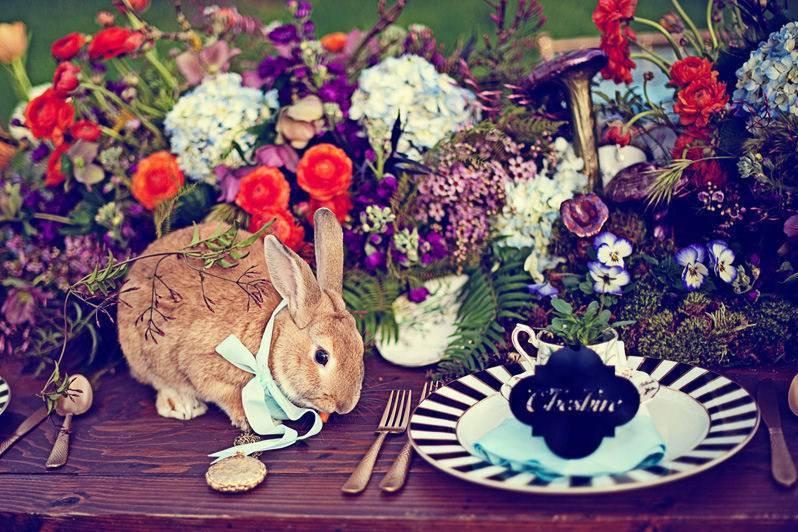 Image courtesy of Sarah Maren Photographers, styled by Kate Miller Events, flowers by Flourish
Bring the outdoors in with wild flowers on your reception tables; you can enhance the eclectic and topsy-turvy feeling by keeping your flowers mixed and adding plenty of wild grasses. Your florist will be able to advise you on which blooms can create this style and will also tie in with your wedding colour scheme.
As the Mad Hatter's favourite past-time is drinking tea, you can fill your reception tables with delicious breakfast tea served in pretty china teacups, accompanied by mouth-watering cakes and biscuits to give your guests some sweet treats. If you would prefer to give your guests something a little stronger then serving champagne and sparkling wine in teacups has become a popular trend, you can still have the gorgeous tea party you imagined with some extra sparkle and bubbles.
Pictured above are some gorgeous teacups from Vintage Touch who offer a range of crockery and table accessories that you can hire, and each and every item would suit a Mad Hatter's tea party perfectly.
Keep your guests entertained with some fun fruity cocktails, you can experiment with colours and flavours to create a rainbow of drinks that will look beautiful served in retro glass bottles. Give your vintage cocktails a touch of wonderland with 'Drink Me' stickers available from Etsy (www.anistadesigns.etsy.com). And decorate your tables with Mad Hatter's Tea Party tags also available from Etsy (toriscustomcreations.etsy.com). They make the perfect table decoration or a gorgeous tag to tie onto each of your wedding favours.
It's the little touches that make creating an Alice in Wonderland themed wedding reception fun; you can experiment with food, colours, flowers and more. What makes it even simpler is that the whole style incorporates being topsy-turvy, mismatched and upside down meaning you don't have to worry about matching up all your décor perfectly. As Alice would say "everything would be nonsense. Nothing would be what it is because everything would be what it isn't."