Choosing Your Wedding Theme
Browse our favourite themes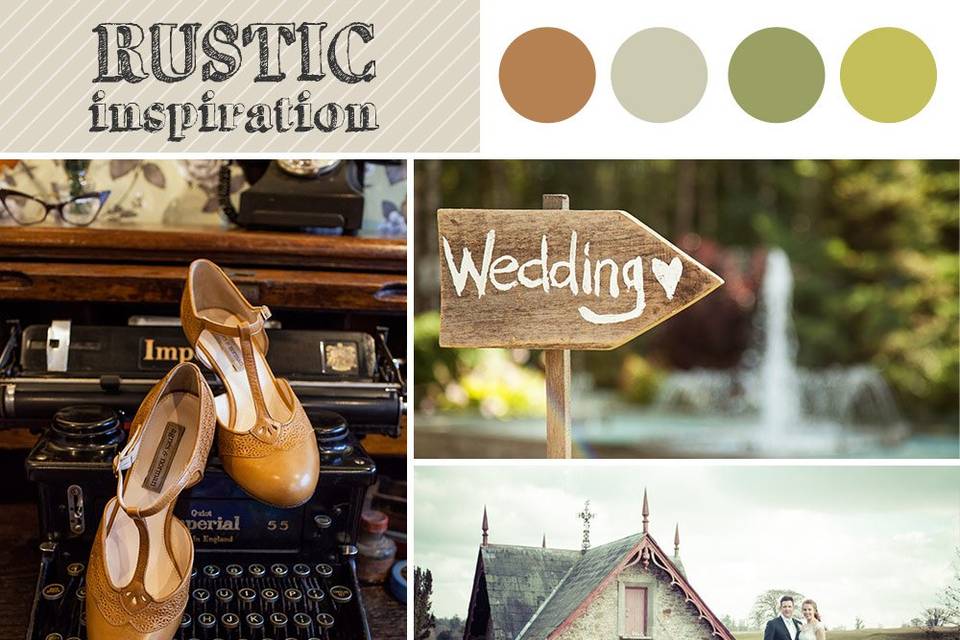 Choosing your wedding theme is one of the most fun and creative parts of your wedding planning. We take a look at three of our favourite wedding themes to help inspire you and see how you can get creative.
Rustic Wedding Theme
If you choose a rustic wedding theme then you can have great fun mixing earthy tones and natural materials together to create the perfect rustic look. Set the tone with some rustic décor such as a wooden wedding sign or even rustic place cards (photographed by Laura Faherty Photography). If you want to go all out with your theme then also think about what you will wear — we love the Edith dress by Minna, which will look great teamed with some vintage footwear like these shoes from Agnes and Norman. Then don't forget to let you wedding photographer know about your wedding style, we love Laura Faherty's photography style — shown in the bride and groom photo below.

Colourful Wedding Theme
If dreamy pastel shades are not for you then think about having a colourful wedding day, filled with lots of vibrant shades. Start your wedding as you mean to go on by sending out a vibrant wedding invitation, we love this design from Little Ivory Weddings. If you just want a subtle hint of colour then vibrant wedding balloons or even colourful socks for the groomsmen will be a great photo opportunity. You can also have fun with your bridesmaid gowns; we love the vibrant shades available from B2 Bridesmaid. If you want to add some colour to your bridal attire then these red peep toe shoes from Agnes and Norman will add the perfect pop of colour.

Vintage Floral Wedding Theme
For a timeless wedding style then think about a vintage floral theme. If you are feeling bold then you could go all out with the Marilyn dress by Wendy Makin, a gorgeous floral print blue ballgown style wedding dress. If you want your floral details to be a little more subtle then these blue floral wedding shoes from M&S Ireland will give a subtle hint to your wedding theme. Then dress your bridesmaids in gowns to match your vintage floral theme. This gown from Maids to Measure will be the perfect addition. You could then enjoy a beautiful vintage afternoon tea with your guests with pretty floral cupcakes.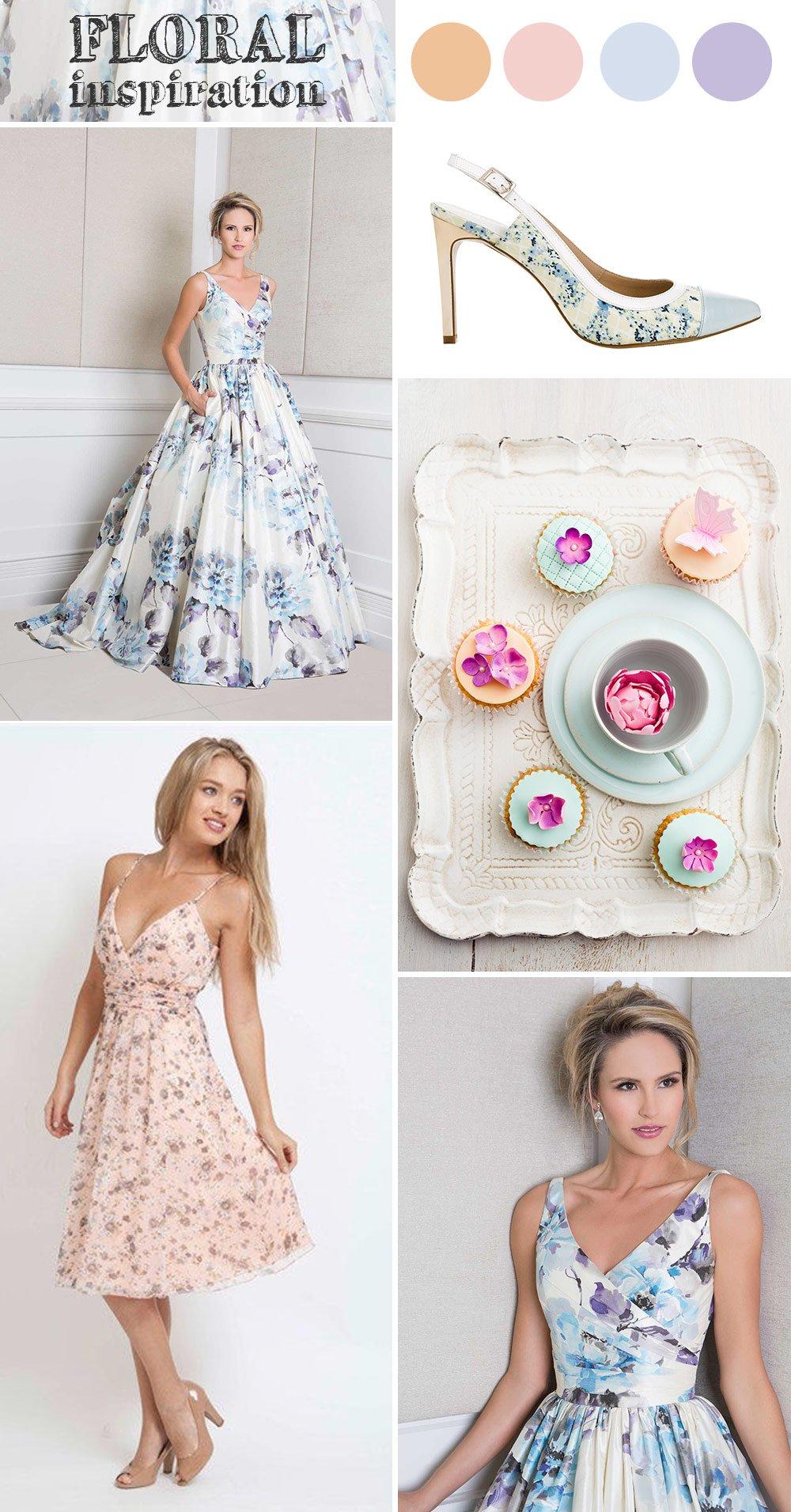 Looking for more wedding ideas? Browse our complete wedding inspiration galleries.