Unusual Wedding Themes
Individual wedding style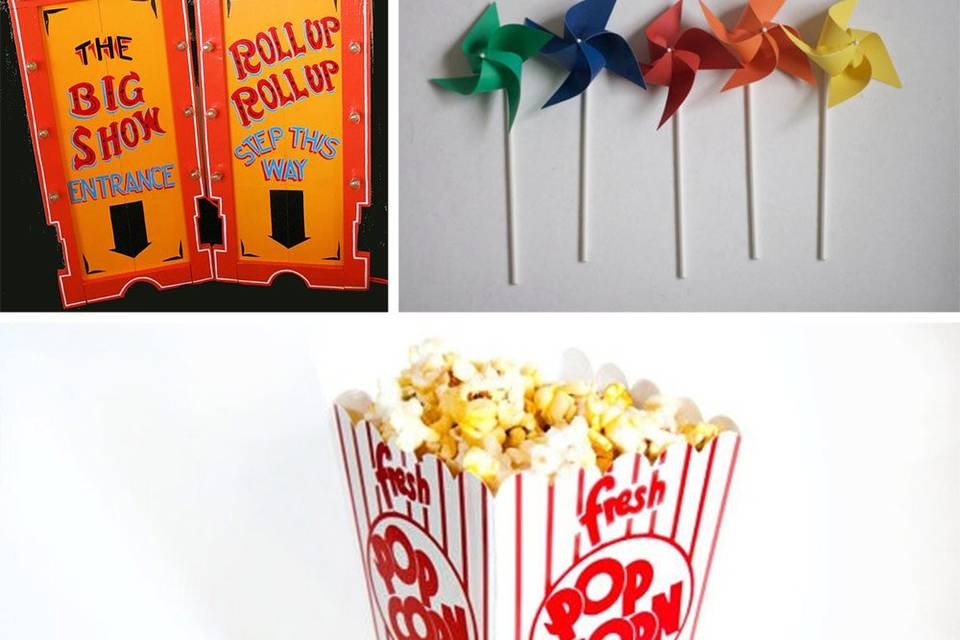 Having a theme for your wedding can make it easier to decorate, and adds a really fun element to your day. We've picked out four unusual wedding themes you might not have considered, complete with inspirational moodboards to help you transform your wedding into something truly amazing.
For even more wedding theme ideas, be sure to check out the wedding inspiration section.
Circus Themed Wedding
If you want your wedding to be quirky and really stand out, why not consider a circus wedding theme? Send your guests' circus inspired wedding stationery from The Parlour Press, and transform your venue into a big top with this sign from FunkyRibbonShop. Leave your guests favours in the form of a ticket style drinks token from LuckyGirlGoods, and decorate your tables with brightly colour pinwheels, by Aubabi78. Finally, serve up popcorn in vintage circus popcorn boxes from FancyThatLoved.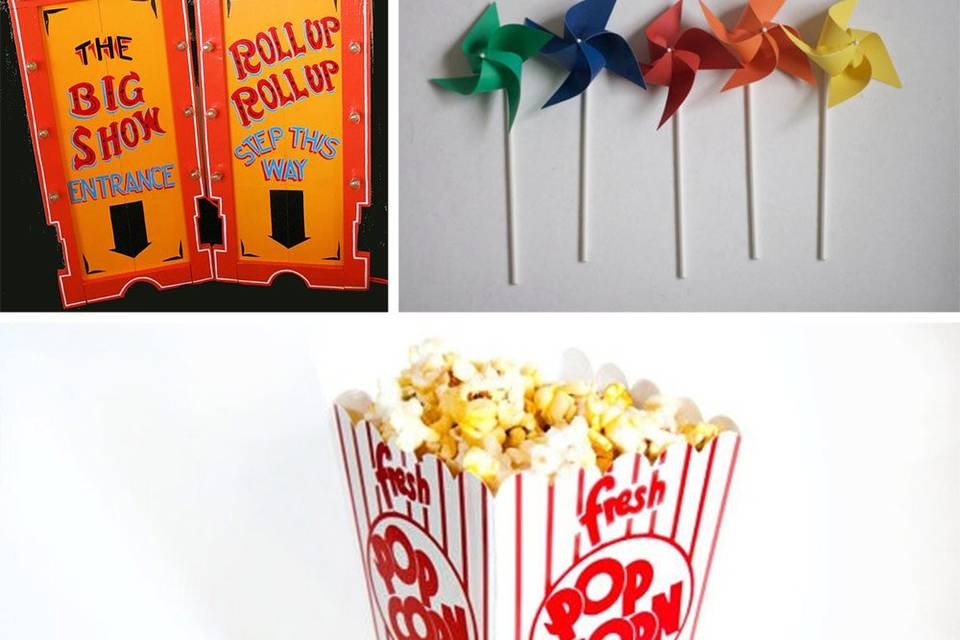 Wizard of Oz Themed Wedding
If you love the Wizard of Oz, why not consider having a Wizard of Oz themed wedding? Your aisle can be a yellow brick road, and it's the perfect excuse to wear bright red wedding shoes, like these Beach Trip shoes from Irregular Choice, complete with Dorothy-esque gingham. Photographers Brett and Jessica from Brett & Jessica captured this amazing Wizard of Oz themed wedding, complete with themed stationery and an actual yellow brick road! Add to that feel with a hollowed out Wizard of Oz book to store your rings in, from HollowBooksByRP, 'there's no place like home' place tags by CraftyPagan and an amazing Oz cake topper by BuildersStudio.


Superhero Themed Wedding
If your love makes you feel pretty invincible, then you should probably channel that with a superhero themed wedding! Irish wedding photographer Donal Doherty captured the super-cool image of the couple holding Superman and Lois Lane signs, and the amazing Superman cake, made by Cakes by Miriam. Get the groom and groomsmen to wear superhero t-shirts under their suits for a great photo opportunity, like the one captured by Lightbox Photography Studio. Finally, add a real 'POW' to your day with a cheeky Spiderman garter from AussieWeddingGarters, superhero themed ties from TuxAndTulle and comic book inspired photo booth props from LittleRetreats.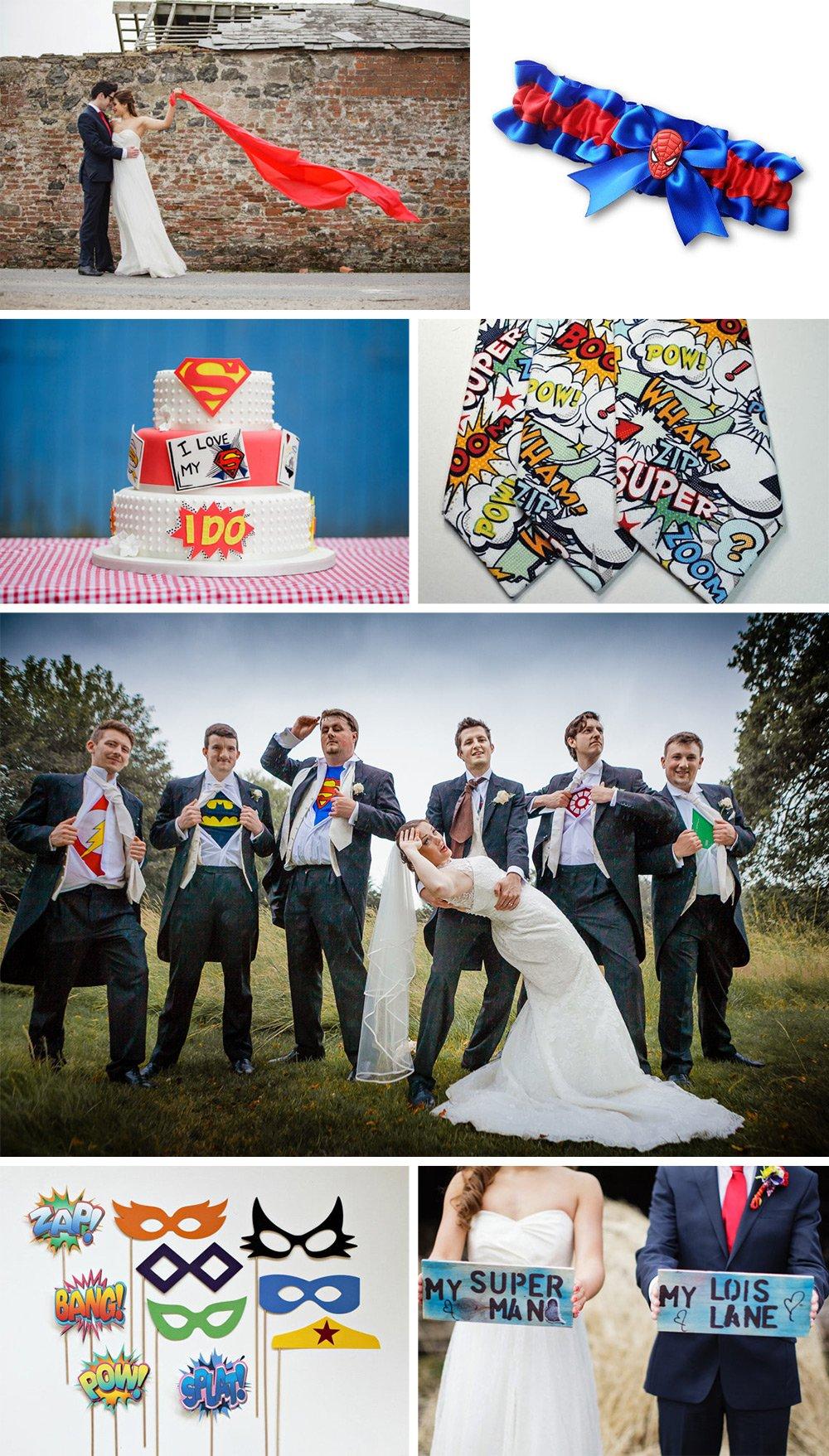 Great Gatsby
If you want a quirky wedding theme with a glamorous twist, then a Great Gatsby inspired wedding theme is perfect! It's all about decadence and opulence – steal some of that style with plenty of glittering detail, as seen in Pearl & Godiva's 'All That Glitters is Not Gold' shoot, photographed by Brosnan Photographic, featuring a gold detailed cake from Cloudberry Bakery and elegant florals from The French Touch. Art deco inspired Mr and Mrs signs from ZCreateDesign will add to your décor, whilst this beautiful glittering cake topper from JolieEnRoseVintage will transform your cake into something from the roaring 20s.