Plan Your Festival Wedding Theme
How to create a festival wedding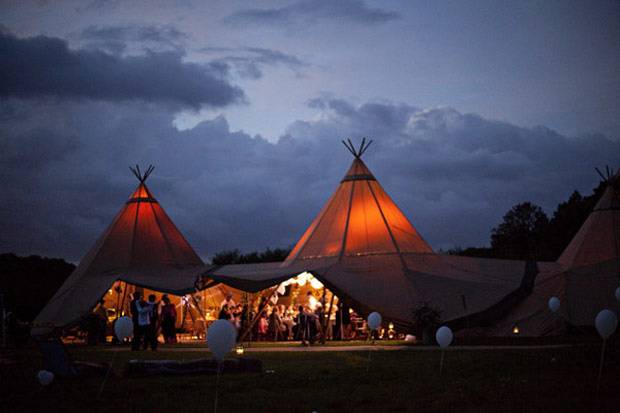 Festival style weddings are growing in popularity, and it's easy to see why! Festivals have a fun, laidback way about them which works perfectly at a summer wedding. We spoke to Rachel McConville at Blue Moon Event Design, who specialise in styling weddings and events, to find out more about how to bring a boho festival theme to your wedding day. She shared her top five tips for the perfect festival themed wedding...
Image credit: Rosie Parson's Wedding Photography
•  Your bohemian wedding should not conform. Think outside the box and come up with something that is totally unexpected and surprising for your guests! A true bohemian lives and acts free of regard for conventional rules and practices.
Image credit: Rosie Parson's Wedding Photography
•  You can be a bohemian bride wherever you live or whatever your background so make the best use of the materials around you. The boho/festival vibe can be applied to any environment; urban, industrial, woodland, coastal or village. Draw on what suits your personality and wedding venue best.
Image credit: Blue Moon Event Design
•  Don't be afraid of using colour and pattern, use a mix of different materials, flags, bunting, ribbons, feathers, shells, wild flowers and floral prints to create a genuine festival feel.
Image credit: Blue Moon Event Design
•  Lighting is crucial to help create a romantic atmosphere long into the evening- choose from twinkling fairy lights, festival festoon lighting, coloured LED up-lighters, lanterns, flame torches and far too many candles!
•  Trying to recreate the relaxed look and homemade feel of a boho or festival wedding will take time and effort; so if you are too busy, or feeling the pressure we would advise you not to try everything yourself — call in the event designers!
Find out more about Blue Moon Event Design by visiting their website: www.bluemooneventdesign.com.