Having a retro themed wedding makes perfect sense if you want a wedding that is full of charming details and quirky touches. We've found some of the best decorative details to make sure your wedding day is a retro wonderland, from typewriters to jukeboxes, it's all here! If you need some help styling your wedding, visit our suppliers directory to search for decorative hire and stylists!
Retro Suitcases
Look in your parents' loft for some old fashioned suitcases, and if you can't find any get in touch with Lovebird Designs who specialise in gorgeous, bespoke wedding styling. Use a retro suitcase as a wedding postbox, or stack them to create a beautiful display!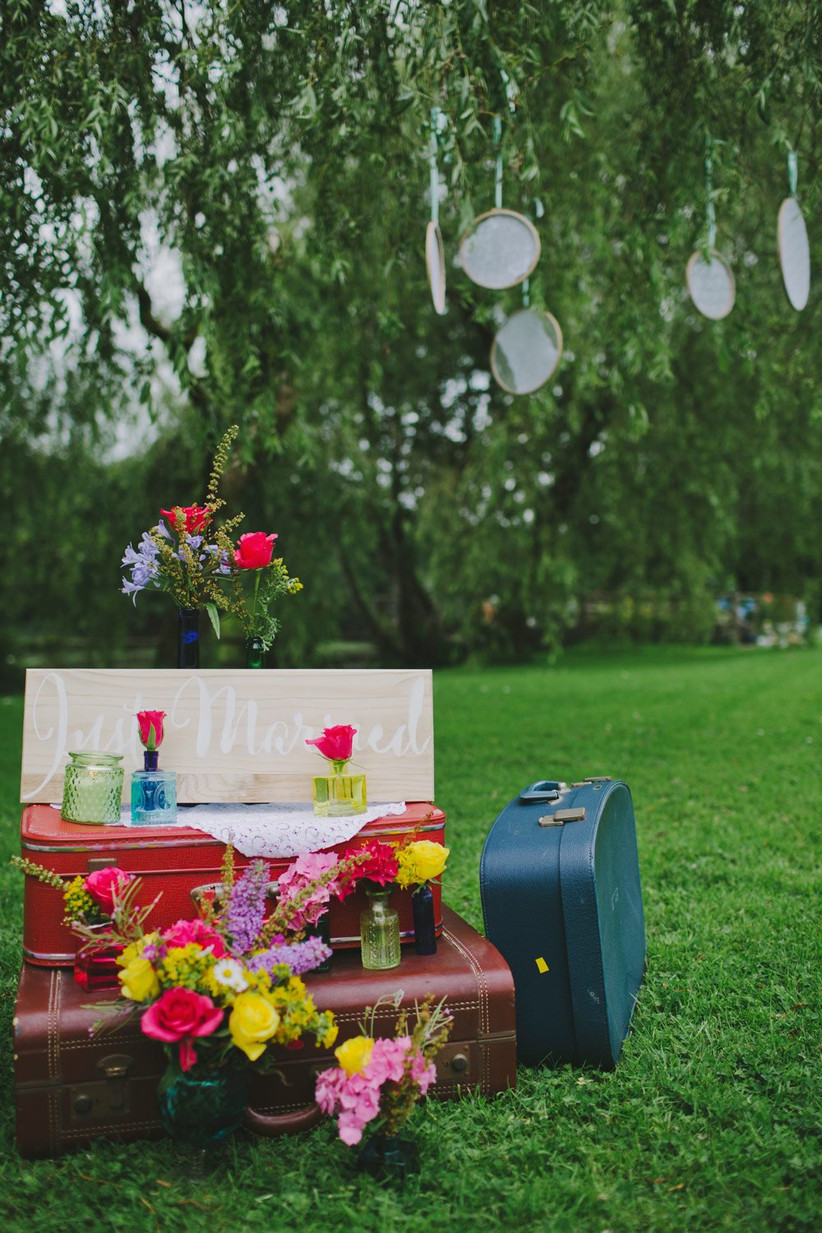 Glittery Bunting
This glittery bunting from Favour Lane is perfect for adding a pretty retro touch. There's a range of words to choose from, including 'Just Married' and 'Mr and Mrs', but we love this cute 'Candy Bar' bunting. It would look amazing over a sweet buffet with old fashion jars and saucer style champagne glasses filled with treats.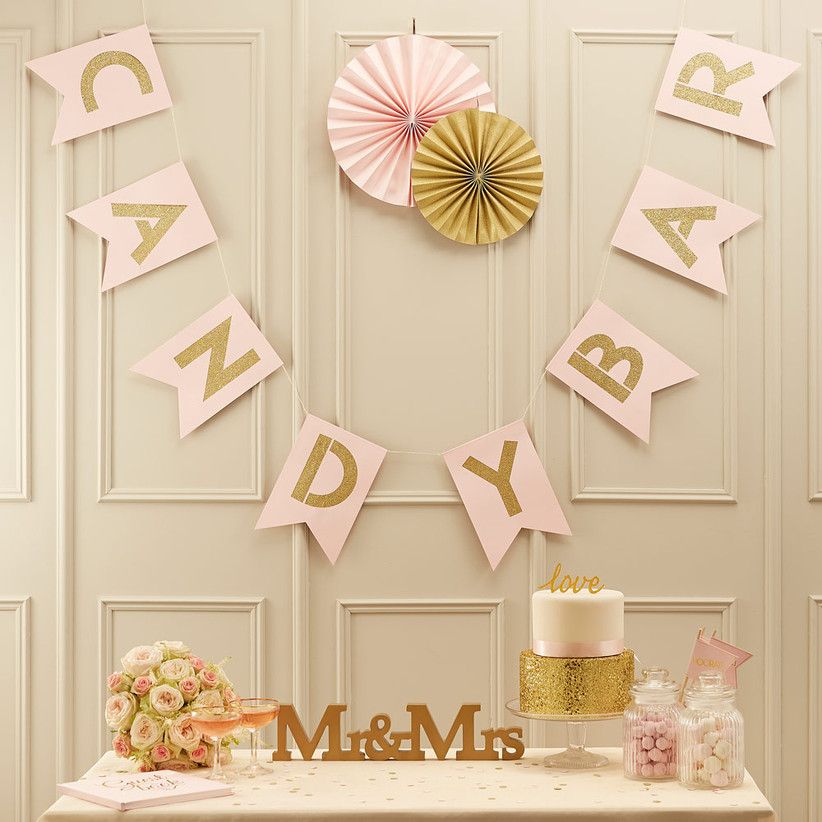 Record Table Names
The Retro Record stationery collection from Vanilla Retro is ideal for a retro themed wedding, especially if your main love is music! The company began with 1950s inspired weddings, so if you're having a rock'n'roll twist at your wedding, this is the stationery for you!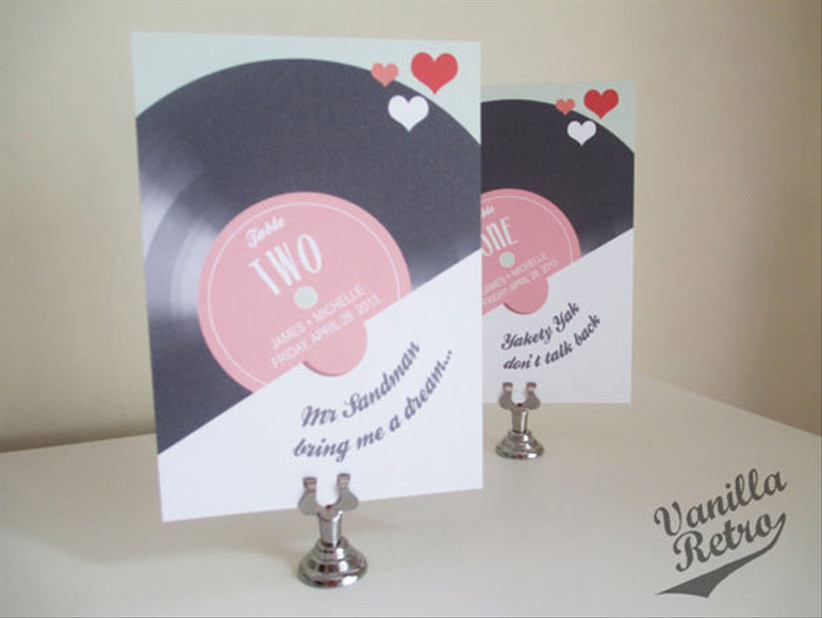 Vintage Van
Your retro touches don't have to stop with the décor — serve up ice cream treats for your guests from this super cool retro caravan from Vantastic Vintage. The bright pink hue makes it unmissable and your guests will definitely love a cool treat at a summer wedding.

Typewriter Guestbook
Want a guestbook your guests will be eager to write in? Use a typewriter for a retro take on a guestbook, and encourage your guests to type out messages for you to add to a book. This retro Imperial typewriter from Vintage China Hire Ireland looks so cool next to a stack of antique books.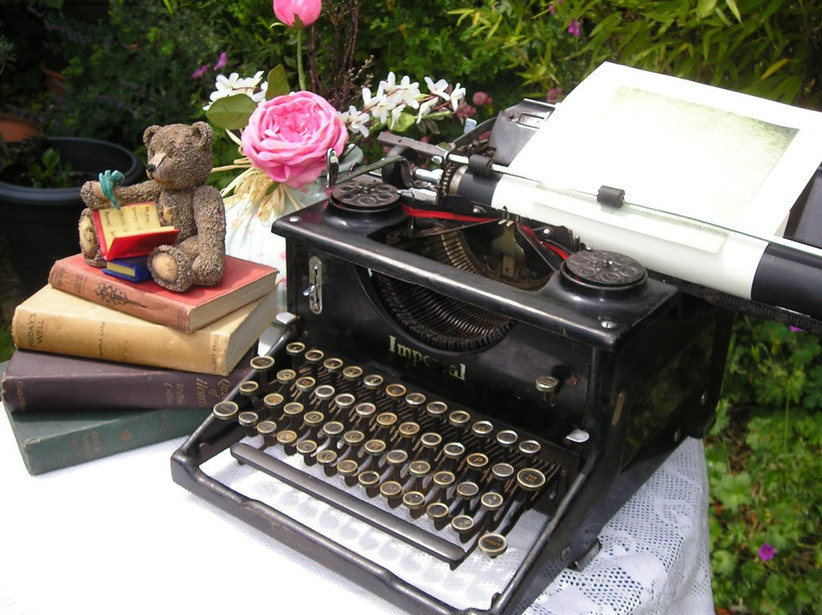 Cassette Centrepieces
If your idea of retro focuses more on the 80s than the 50s, check out these super cool light-up cassette centrepieces from BreakTheRecord on Etsy. They'll provide a unique talking point on the day, and help to light up the party at night!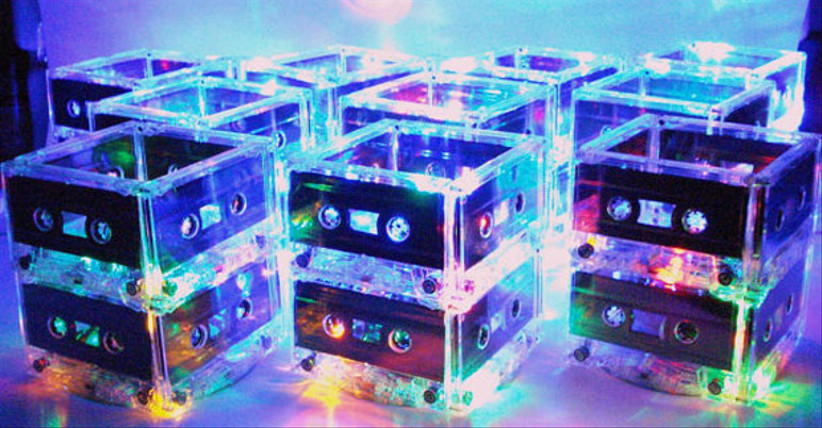 Wedding Jukebox
If you want a real retro twist on your wedding entertainment, consider hiring a jukebox for your wedding! This retro jukebox from SKC Music has over 30,000 songs on board, with all the latest chart music and golden oldies so there's something for everyone. The has its own powerful speaker or for very large venues can be provided with extra speakers, so you don't have to worry about it not being loud enough for your party!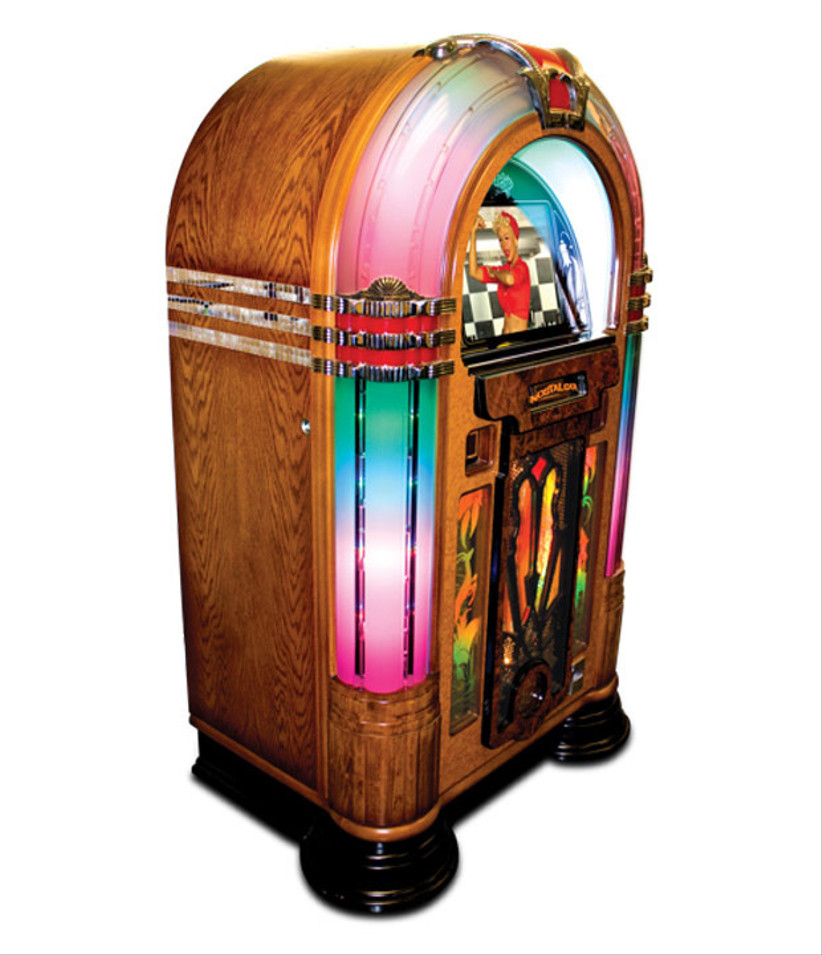 Gold Birdcages
Give your retro wedding décor a pretty, more glamorous touch with these gold birdcages from The Favour Shop. Fill them with brightly coloured flowers for a quirky twist, or add candles for a more sophisticated look. By adding flowers and fairylights, they make amazing centrepieces for your wedding reception tables!