A Guide to Engagement Ring Shopping
Getting it right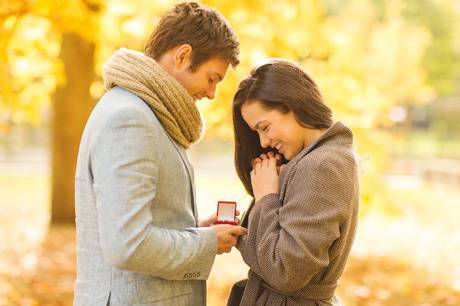 That all important engagement ring purchase comes with a lot of pressure — will I choose the right stone? The right style? The right shape? If you are feeling overwhelmed then take a look at our guide to engagement ring shopping with some great advice from the team at Gear Jewellers in Dublin.
Before You Shop
Before you go shopping for that perfect ring, there are a few things you can do to help make that shopping trip a little easier.
Establish Your Budget
Gear Jewellers tell us "Establish your budget, you don't have to spend two months salary, spend more or spend less, just make sure you have a figure in mind before you go."
Take Note of Your Partner's Current Collection
When you partner's back is turned, take some time to have a rifle through their current jewellery collection. Do you see a trend emerging? If all the jewellery is yellow gold then you might want to think about a yellow gold ring or alternatively if it's all silver in colour then think about white gold or platinum. Hopefully you have a good idea of your partner's tastes but quick look through their current collection won't do any harm.
Plan Ahead
Gear Jewellers explain why you should plan ahead — "Don't forget these things take time. You may need to save up or it could take your jeweller a number of weeks to set the stone, do any engraving or even custom design your ring."
At the Jewellers
As you head to your chosen shop or shops, see what top tips can help you pick a perfect style.
Discuss the Stone
Particularly if you have chosen a diamond, talk through the jewellers about what stone is right for you. It's likely you would have read up on the 4 C's but take advantage of the in-depth knowledge your jeweller will have and ask any questions you have.
Make Sure You Feel Comfortable
If in doubt, don't! If you don't feel sure about the ring you are purchasing then shop around, do more research or ask a trusted friend or family member of the bride to offer their assistance. Sometimes you just need a second opinion to help you confirm your choice.
Discuss Return and Re-sizing
Ask your jeweller about their return or exchange policy, just in case your bride wants to change the ring (hopefully this won't happen but it's worth knowing the information!). It's likely the ring may also need re-sizing after you pop the question so it fits your bride's finger perfectly; see how long this is likely to take.

After the Jewellers
Take a look at some tasks to complete once you have made that important purchase.
Appraise and Certify
It's a good idea to get your diamond appraised by a gemmologist to get an estimated value, you can also have the diamond certified by an independent diamond grading facility.
Protect
Gear Jewellers explain how "Insure the ring, either with an independent ring specialist or on your home insurance."
Relax!
You've done a great job and made your purchase! Now it's time to start planning the perfect proposal...