Beautiful Bridal Make-up
Bourjois' Celebrity Make-Up Artist Cassie Lomas gives us her advice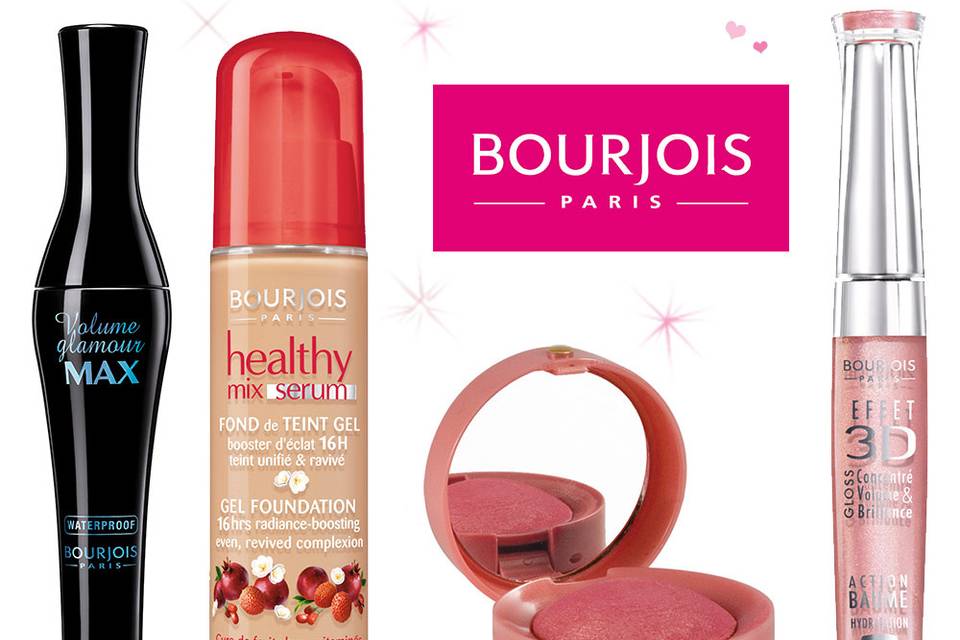 If you plan on applying your own wedding make-up on the big day then you want to find products that are going to suit your skin, last all day and look great in your wedding photographs.
You may want to have a few lessons with a professional to help you perfect your technique. A professional will also be able to give you advice on which products will be best for you.
Bourjois' Celebrity Make-Up Artist Cassie Lomas gives us some fantastic advice on creating your look and how to keep it looking simple, polished and glamorous all day long.
"For your Wedding Day it's important to still look like yourself so I like to say you should be a 'more polished' version of you. There are so many things to take into consideration such as your dress, looking good in the photos, your make-up lasting all night, the pictures not dating and for this reason my advice is to keep it simple with the key word being beautiful. Concentrate on a good base with a flawless even coverage. If your base is perfect the rest of your make up will just follow. My beautifying foundation of the moment is Bourjois' Healthy Mix Serum Foundation. Applied in light layers with a brush, it gives a radiant glow concealing all imperfections. Only a small dusting of powder is needed over this base to combat excess shine in photos.
Cheeks should be flushed and bright with a swirl of colour over the apples and blended up to the ear. Using a blush with shimmer reflects perfectly in the light and gives life to all complexions.
A sweep of a light, pastel or a muted natural shade will work best on the lids. First cover them in a light coat of foundation and powder then pat colour onto the lids with a stiff brush and diffuse into the sockets with a blending brush.
Pay attention when applying mascara to make sure all lashes are lengthened and separated, I say comb comb comb until they are perfect. Always use a waterproof mascara such as Bourjois Volume Glamour Max Waterproof mascara.
A gloss is my preferred lip for brides as even when it is kissed off the shine is still visible so there is always something on your lips. I love the Bourjois Effect 3d lipgloss for a full pout without the uncomfortable stickiness of usual glosses."
Find your wedding makeup artist in our directory.