Timeless Bridal Hairstyles
Our guide to perfect wedding hair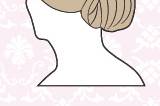 After you have spent weeks, maybe even months, finding the perfect dress, your dream shoes and some extra special jewellery, your bridal hairstyle is the finishing touch to create your bridal look.
Whether you want a statement style to wow your guests or something simple and timeless, our guide to bridal hairstyles will help you decide what look will be perfect for you. Once you have found your perfect style, browse our wedding hair inspiration gallery for even more ideas.
Low Chignon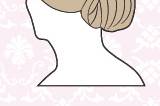 A low chignon is a flattering style and great for brides that want an up-do but don't want anything too sharp or sleek. This low bun keeps your hair feeling loose and natural, so it's a great option for brides who have opted for a vintage or laid back style for their day. Complete with a sparking tiara or a simple veil to add something extra special to this wedding hairstyle.

Side Bun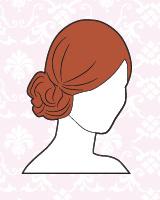 For a quirky or more unusual hair style, a side bun is a fun idea for your wedding hair. To create this look backcomb the hair to add some more volume and height and then tie to one side in a pretty one sided bun. This hairstyle will look great with an asymmetrical dress and it is easy to take down later in the day of you want to have your locks flowing free in the evening.

Ballerina Bun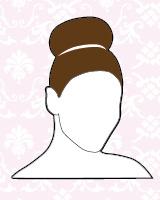 A sleek ballerina bun is a perfect way to show off a statement dress or a pretty detailed neckline. A neatly tied ballerina bun will mean your hair is off your face and styled to perfection so is the perfect option if you don't want to be worrying about how your hair is looking throughout your wedding photographs. The height and volume you get from a ballerina bun means it will work well with a ballgown style dress so is ideal for a princess bride.

Traditional Up-do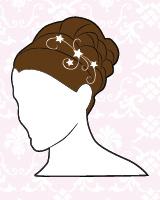 For an ultra-glam look on your wedding day think about having a traditional up-do. If you want to create a sleek finish then have your up-do tied up tightly. Or soften to look with curls tumbling down by your face. You can also then have fun with your hair accessories, whether you have a pretty hair slide, pearl details or some extra glitz and sparkle incorporated into your up-do.

Down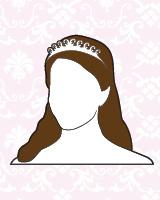 Brides wanting a natural and laid back style can choose to wear their hair down. To give your down style an extra special twist add a few pins to hold your hair in place, go for a super sleek blow dry for an ultra-shiny look or use rollers to create gentle waves for a pretty tumbling style. A tiara will also make this simple style extra special.

Half-up Half-down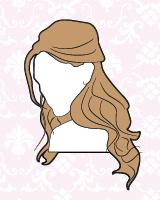 If you feel most comfortable wearing your hair down but you also want to add something different to your look then a half-up half-down look is a good compromise. Give the style some height by back combing your hair and pinning it back then letting the down section flow loosely to your shoulders.

Side Ponytail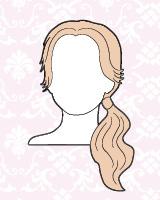 A side ponytail is a fun and girly style for your big day. If you want a sleek ponytail then have your hair blow dried straight and then swept into a side ponytail. Or for a more relaxed style, wavy hair pulled to one side will look beautiful. This style works well with a layered or floaty wedding dress as it complements that girly style.

Ponytail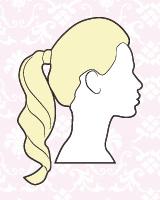 An often overlooked bridal hairstyle, a ponytail can be made to look beautifully bridal. When you hair is swept up into this style, keep a piece of hair loose that can be wrapped around the hair band and pinned neatly underneath to give a polished and complete look. Add sparkling hair accessories or a tiara to complete this style.

Beehive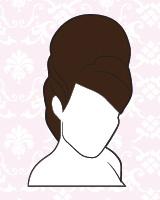 If you have chosen a vintage or retro style for your wedding then think about a statement beehive for your big day. This glamorous 60s inspired 'do makes a great statement and is perfect for the fashion conscious bride wanting to add some style to her wedding look. Soften this look with some curled lengths of your hair trailing down.

Braids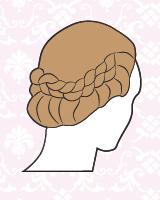 For some summer style, think about having braids on your wedding day. If you are a free spirit at heart and want to add some hippie-chic to your wedding then braids will look pretty and stylish on your wedding day. The most popular way to achieve this look is with a French plait sweeping around the head, add a feminine twist by having fresh flowers in your hair.

  Browse our wedding hair inspiration gallery for even more wedding hair ideas.