A Guide to Civil Partnerships
Celebrating your civil partnership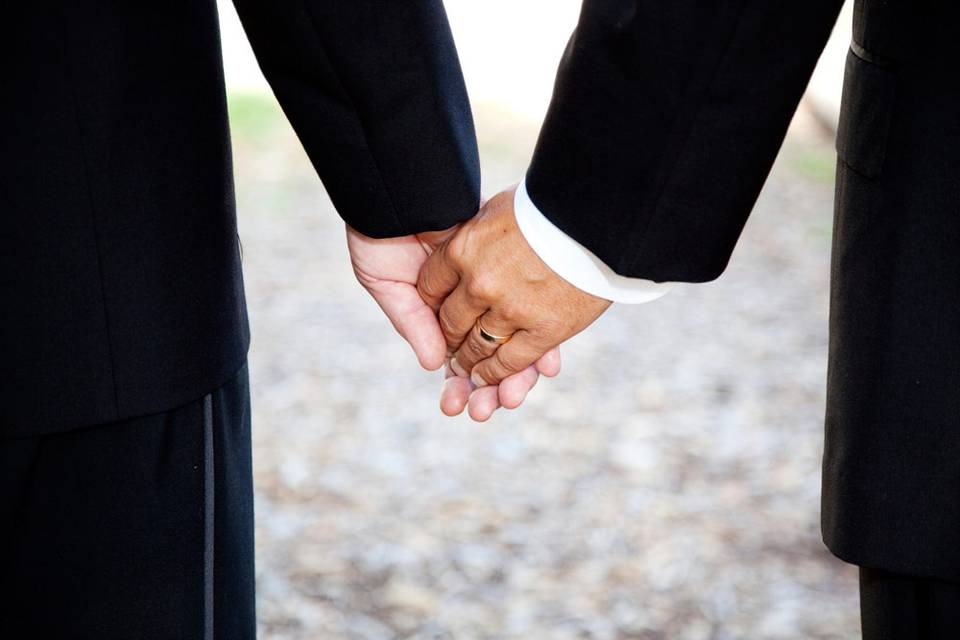 If you want to "make it official" with your partner, there's lots to plan and prepare for. We've compiled a handy guide to civil partnership to help you to get your heads around the process — leaving you with a bit more time to plan the party.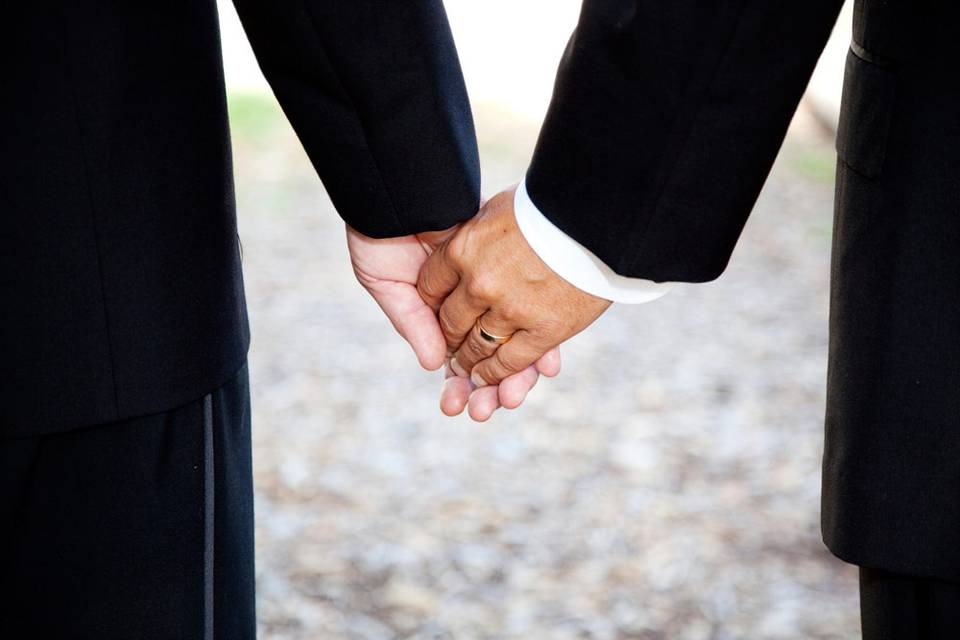 What is a Civil Partnership?
The historic introduction of the Civil Partnership and Certain Rights and Obligations of Cohabitants Act 2010, on 1 January 2011, signified that two people of the same sex could voluntarily enter into an exclusive union recognised by the legal system.
Known as a civil partnership, this union lasts for life (unless dissolved by a court), and partners must financially support each other and observe other rights and obligations during (and after, if it doesn't work out) the partnership.
By the end of 2012, 965 civil partnerships had been registered, taking place in every county in Ireland.
Is Civil Partnership the Same as Marriage?
Civil partnership in Ireland provides similar rights and obligations to marriage. Civil partners are treated in the same way as married couples in relation to areas such as tax, immigration and citizenship.
There are still some differences, however, and anyone entering into a civil partnership should find out exactly what their legal rights will be.
Can Anybody Have One?
To enter into civil partnership in Ireland a couple must meet certain requirements:
You and your partner must be of same sex
Both partners must be aged 18 or over (with no exceptions)
You must not be closely related (genetically)
You cannot be in an existing marriage or civil partnership
Both partners must be mentally competent and give their full, free and informed consent to the partnership
How Can I Go About Organising a Civil Partnership?
Before your civil marriage registration can take place, you must give three months notice to a registrar in person, signing a formal declaration of freedom to enter into a civil partnership in the registrar's presence.
You must make an appointment in advance to do this, but the registrar doesn't have to be in the district where you live or the area in which you intend to register the civil partnership (if are registering your partnership in a different district, however, you will need to arrange this before giving notice).
What Documents Will I Need to Bring When I Give Notice?
The registrar should tell you exactly what you'll need to bring along, but expect to provide your passports, birth certificates, proof of address, PPS Numbers and any documentation relating to a previous marriage or civil partnership (dissolution, divorce or death certificates, etc).
You'll be asked to confirm the intended date and location of the civil partnership registration and details of the two proposed witnesses.
After this information has been supplied and checked, the registrar will issue you with a Civil Partnership Registration Form (CPRF), valid for six months.
Where Can We Hold Our Civil Partnership Ceremony?
A civil partnership ceremony can be held in the registrar's office or an alternative venue approved by the registrar, who may ask to inspect the venue in advance (venue guidelines are available on the General Registrar's website).
Don't sign any venue contracts, or pay a deposit, until the registrar has confirmed that he/she is available to register your civil partnership on the date and at the venue in question.
What Happens on the Big Day?
Same sex couples have the option of simply registering their civil partnership, but if you'd rather have a ceremony, the structure will be very similar to a civil marriage.
Either way, you will be asked to confirm that you do not know of any impediment to your civil partnership, it is your intention to live with and support your partner and that you accept your intended partner as a civil partner.
Immediately after these declarations have been made, you and your partner, the registrar and your two witnesses will sign the CPRF.
How Much Will a Civil Partnership Cost?
When you register your intention to have a civil partnership you'll pay a notification fee of €200.
There is no fee for the registration of a civil partnership, but fees are charged for copies of certificates (contact the registrar to find out more).
There will be a fee to pay for a civil partnership ceremony held in a venue other than the registrar's office and this varies considerably, depending on the venue. Contact venues directly and shop around if you have a tight budget.
Are There Any Civil Partnership-friendly Venues We Could Consider?
Many venues in Ireland warmly welcome civil partnership ceremonies and celebrations.
In Co. Cavan, for example, Farnham Estate can host a civil ceremony in an intimate Music Room for up to 50 guests, or the Aspen Suite for up to 100 guests.
At the Radisson Hotel and Spa Galway you can host 50 to 150 guests with a number of packages and venues to choose from.
The Fota Island Resort in Co. Cork offers elegance, top class amenities, natural beauty and excellent service in an idyllic setting on the Irish coast.
And wonderful food and a terrific atmosphere are on the menu at Knockranny House Hotel in Co. Mayo.
How Will a Civil Partnership Change Our Relationship?
Your partnership is unique, and every couple is different. Some couples feel more secure in their relationship and the legal protection offered by a civil partnership can bring a sense of stability.
If you're moving in together for the first time after registering your partnership, you'll probably have a period of adjustment as you get used to one another's foibles. If you already live together you may find that a civil partnership simply "seals the deal", making a statement of commitment to each other and the people around you.