Bespoke Wedding Packages
Bespoke packages from Irish venues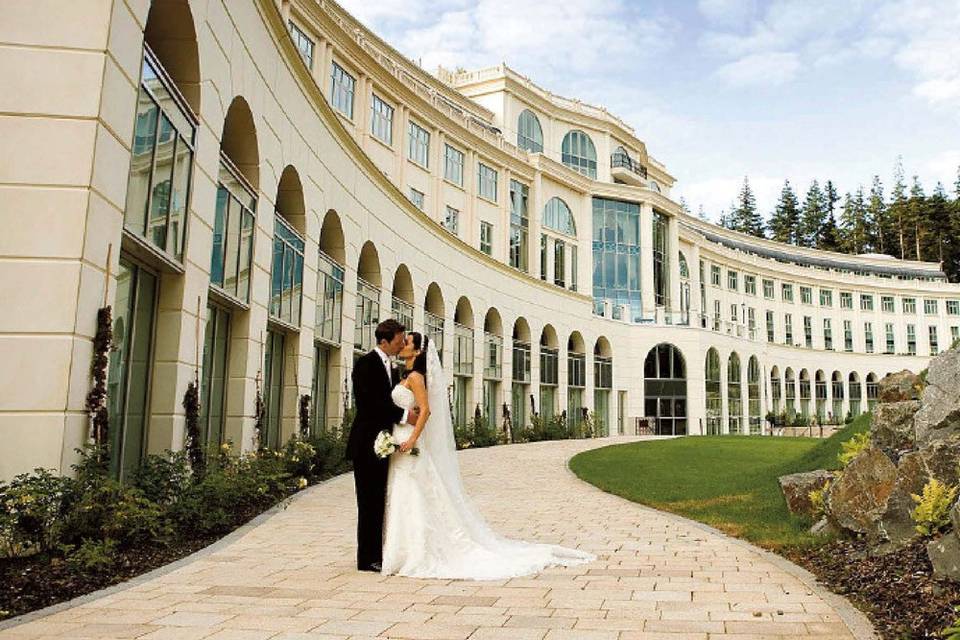 If you want to plan a wedding with the wow factor then a spectacular venue is the place to start. Even if your guests have been to your wedding venue before you can still offer something new, different and fun by tailoring the reception to suit your wedding perfectly. We take a look at three venues in Ireland that offer bespoke and tailor made packages that are as individual as you are!
Located on the grounds of Powerscourt Estate, yet only 30 minutes from Dublin city centre, this venue offers an idyllic setting in the Garden of Ireland for weddings. This stunning venue prides itself on perfecting the little details that make up your big day. The hotel's dedicated wedding team offer the most comprehensive services and tailor each wedding, from the intimate to extravagant, traditional to unexpected.
Bespoke wedding packages are tailored to suit the requirements of the bridal party and include many special features such as designing signature drinks on arrival, preparing the couple's favourite dishes for dinner, customised linens and a choice of flowers and vendors.  Whether it's an enchanting candlelit winter reception for close family or friends or a sumptuous summertime gala dinner for 400, Powerscourt Hotel Resort & Spa will create a wedding day as individual as you are.

The Red Cow Moran in Dublin can cater for weddings of up to 550 guests as well as more intimate gatherings, meaning no matter what size wedding day you throw, you can find a wedding package that is suited to you. You can also make use of the newly launched ballroom that features stunning gold and cream decor along with twinkling crystal chandeliers.
Red Cow Moran has some beautifully crafted wedding packages you can choose from or for couples wanting something extra special to have the option to create your very own bespoke wedding packages including optional extra such as ice sculptures, sweet carts, mini cocktails, mini cupcakes and more.

If you are searching for a stylish boutique hotel to hold your wedding day then The Twelve Hotel located in picturesque Galway could be exactly what you have been searching for. This four star hotel features eclectic décor, spacious rooms and its own spa where you can sit back and relax.
This luxurious and intimate wedding venue will give you the freedom to create your own wedding package, perfect for you and your guests. As well as planning your menu and the style of your wedding you will also be able to attend a wine pairing consultation where you can get expert advice on wines to compliment your chosen menu. The Twelve Hotel is also lucky enough to have their very own on-site bakery and you can work with them to create a wedding cake that has been specially created for your wedding day.
If you are still searching for your perfect wedding venue then browse our directory of Irish wedding venues.