12 Castle Wedding Venues for Your Fairytale Wedding
Looking to get married in a castle? We've compiled a list of 12 romantic castle wedding venues in Ireland that will make you feel whisked away to a bygone era. The Emerald Isle has a lot in store for those wanting to feel like royalty on their wedding day.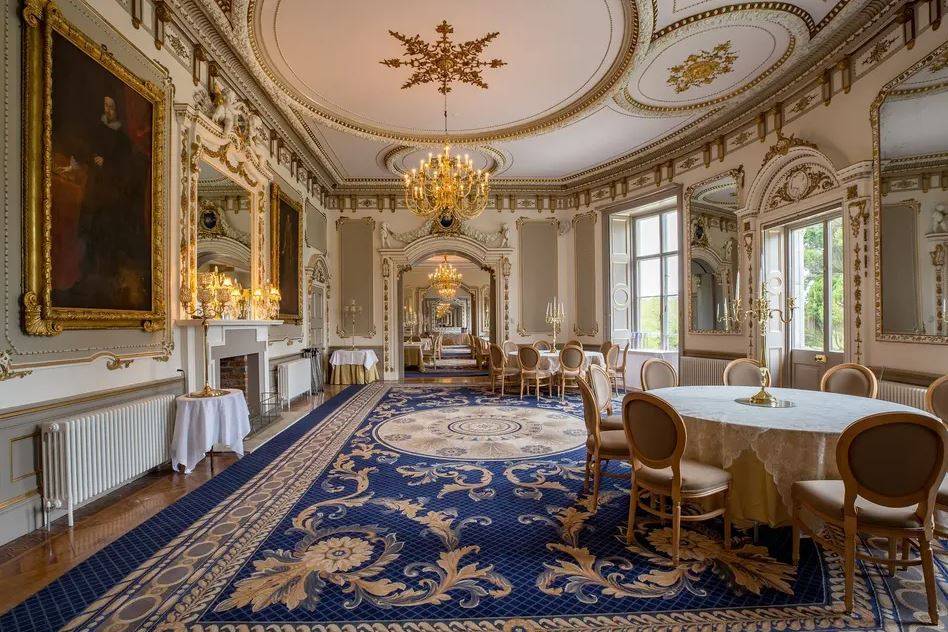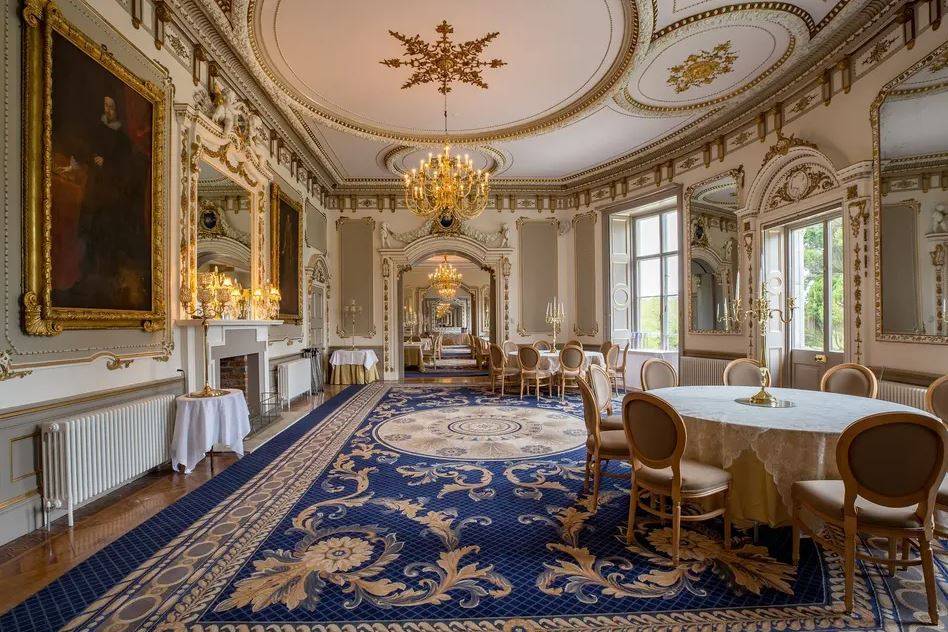 If you are planning a fairytale wedding and want the perfect wedding venue to match then why not consider a castle? Steeped in history, a castle venue can be the perfect way to add some character to your wedding day. They also come in a variety of forms, including ancient towers, romantic ruins, as well as grand, palatial-like manor houses that'll make you think a knight is just around the corner.
Many of these enchanting structures are surrounded by lush terrain and very often, lovely gardens that only enhance a couple's big day. You'll feel like you walked into the pages of a storybook before you even go inside!
You can take a look at 12 stunning Irish castles right here. They'll make you feel ready to call the horse-drawn carriages and don your fit-for-a-royal wedding attire.
Then be sure to visit our wedding venues directory for even more ideas!
1. Wells House & Gardens - Wexford
Situated just an hour's drive from Dublin, Wells House & Gardens offers a tranquil retreat for wedding celebrations. Couples who can't decide between a modern and classic setting for their "I dos" are in luck, as this historic castle has a refurbished event space featuring clean, contemporary lines.
Strolling through the gardens, the photo opportunities are sure to be plentiful. Inside, there are multiple spaces for the evening's meal, including Robertson Hall. It is located within the property's woodland and can accommodate up to 160 guests.
For your special day, the event spaces are made private to ensure that you and your loved ones can truly enjoy each other's company.
2. Ballyhannon Castle - Clare
Located near the village of Quin, County Clare, Ballyhannon Castle is one of the most renowned authentic castles in Ireland and can be yours to rent for your wedding day. This medieval location is the perfect place to hold your special occasion and will offer you a once-in-a-lifetime experience. As well as having 25+ guests stay over in the main castle, you are also given the option of hiring the Coach House for an additional 15 guests.
As you venture through the castle and grounds, you'll encounter charming stone-walled rooms, spiralling staircases fit for a storybook, and lush grounds that are the epitome of the Emerald Isle.

Find Out More
3. Clontarf Castle - Wicklow
Consider Clontarf Castle for the perfect blend of boutique-style ad luxury details. This stunning castle is just ten minutes from Dublin city centre and five miles from Dublin Airport, making it a great option if you have guests travelling from afar.
Despite being so close to the city, Clontarf Castle Hotel is tucked away in a tranquil setting making it the perfect city escape and offering a peaceful location for your wedding day.
4. Lough Eske Castle - Donegal, Co. Donegal
Lough Eske Castle has a history that goes back to the 1400s when it was built by the founding fathers of Donegal. This historic setting provides a fairytale backdrop for weddings and events while also offering comfort and luxury. From the drive up to the castle to the dining and dancing in the hall, a wedding held here is sure to feel like a treat.
The venue's experienced wedding team assist couples throughout the planning process, ensuring that each detail is carefully attended to. This team prides itself on their high standards of service and ability to curate memorable celebrations.

Find Out More
5. Kinnitty Castle Hotel - Kinnitty, Birr, Co. Offaly
If you are looking for a striking and dramatic wedding venue then consider Kinnitty Castle Hotel. This gothic revival castle is found at the foothills of the Slieve Bloom Mountains in County Offaly. The castle's experienced wedding team can help you to plan a day that you won't forget and they can guide you through everything from booking a viewing right through to creating the perfect menu.
With 37 distinctly styled rooms, you and a number of guests can also stay the night, turning your wedding into a retreat away from the bustle of everyday life.
The venue is approved for civil ceremonies and civil partnerships as well, allowing you to host your entire event in one place.
6. Belleek Castle - Ballina, Co. Mayo
While technically a country house, there is no denying that Belleek Castle has the stunning facade of a grand fairytale abode. It was constructed in the 19th century and is an ideal setting for a traditional wedding venue. You can host both your ceremony and reception here as well, making it easy to craft a seamless celebration.
After admiring the surrounding landscape of 200 acres, couples and their guests can venture inside, where they will encounter antique furnishings from around the world. These historical details help to enhance a couple's big day.
The castle can host up to 200 people for an event, making it ideal for couples hoping to host a large celebration. The meal is taken care of by the onsite culinary team who are skilled at crafting delectable and memorable dishes.
You can choose from the castle's wedding packages or the team can create a bespoke bundle for you.

Find Out More
7. Trim Castle Hotel - Trim, Co. Meath
Trim Castle Hotel sits overlooking the beautiful Trim Castle. With floor to ceiling windows, you can get a fantastic view of both the castle and the green lawns of the local church. The third-floor rooftop garden at the hotel will be a stunning place for your photographs with Trim Castle standing proudly in the backdrop.
The Great Hall in the hotel can accommodate up to 320 people, allowing the pair-of-honour the chance to host a large gathering of loved ones. After, guests staying the night can retreat to their comfortable rooms and suites, which lets couples turn their wedding into a weekend soiree.
With both indoor and outdoor options, couples will feel spoiled for choice on where to host their wedding celebrations. The modern and elegant amenities make for a stunning backdrop and are perfect for couples who want a contemporary wedding with a hint of history.
8. Castle Leslie Estate - Glaslough, Co. Monaghan
Nestled in 1000 acres of the Irish countryside, Castle Leslie Estate is the perfect backdrop for your wedding day. The stunning castle is filled with character and old-world grandeur, steeped in history and charm and is perfect for weddings of up to 70 guests. Larger weddings can use the Pavilion – a beautiful space overlooking Glaslough Lake.
Wedding ceremonies can take place in the St. Salvator's Church, which sits on the estate. Vow exchanges can also take place in the castle or on the Castle Pavilion. For the reception, you can celebrate your marriage with an expertly prepared meal crafted by the estate's culinary team.
After a day of celebrating, guests can retreat to one of 121 bedrooms located throughout the Castle, Lodge, Old Stable Mews, or Villiage Cottages.

Find Out More
9. The Dunloe Hotel & Castle Gardens - Killarney, Co.Kerry
If you love the idea of a castle wedding day then consider The Dunloe Hotel & Castle Gardens – a five-star location with 64 acres of gardens that lead to the ruins of the 12th century Dunloe Castle. If it's picture-perfect photos you are looking for then you can use the stunning walled gardens for a fairytale setting. The Dunloe is also licensed for stunning civil ceremonies if you are looking to keep your wedding in one location.
Inside the modern hotel, you'll find understated dining spaces and luxurious accommodations. The interior decor stylishly blends contemporary and classic elements, for a fresh look that can complement a range of wedding themes.
The wedding team can assist couples in planning their big day here, making it simple to organize a memorable celebration.
10. The K Club - Straffan, Co. Kildare
Okay, so not technically a castle, but luxury still awaits at The K Club, a 19th-century home that feels like a palace. The Kildare-located manor feels like a storybook, with its grand entrance, Palladian windows, and stunning architecture. You may just wonder where your crown is while celebrating your wedding here!
This historic hotel is surrounded by meandering rivers and manicured gardens while inside features elegantly appointed rooms with all the design trimmings of a bygone era.
The experienced professionals at the palatial hotel can help you organize your fairytale wedding from start to finish, ensuring that no detail is out of place.

Find Out More
11. Kilronan Castle Estate & Spa - Boyle, Co. Roscommon
A hotel and magical setting for weddings, Kilronan Castle Estate & Spa sits on 49 acres of woodland and open lawn, meaning the photo opportunities are everywhere. Inside the 200-year old castle, couples can host their drinks reception in the Dungeon Bar before guests move to the Grand Ballroom for dining and dancing. It can seat over 300 guests, so you don't have to cut your guest list short.
This charming wedding venue is licensed for civil ceremonies as well, so you can have your entire wedding in one place. The designated wedding planner can assist you in making sure you get the day you always dreamed of.
And after the celebrations come to a close, you and your partner can book some time in the spa for a relaxing way to start your newlywed life.
11. Markree Castle - Collooney, Co. Sligo
Opulence, grandeur, sophistication. These are just some of the words you could use to describe Markree Castle in Co. Sligo. The grand wedding venue is awe-striking enough from the outside, but the splendours only increase with the interior architecture and design. Gold details along the ornate moulding, antique furnishings, and large windows to let the natural light illuminate the spaces and makes for a magical setting.
Your chosen photographer is sure to have fun taking artistic snaps of you and your partner, with backdrops like the grand staircase or the manicured grounds at your fingertips.
If you want a venue that will help you feel transported to another time and place, this mansion is sure to do the trick.
12. Castle Durrow Country House Hotel - Durrow, County Laois
This 17th-century manor, now called Castle Durrow Country House Hotel, is a breathtaking retreat nestled in 50 acres of Irish countryside. Here, you can celebrate with up to 190 people and the castle is licensed for ceremonies.
Design details inside include mirrors, hand-painted silk panels, and French doors, making for an unforgettable and classic backdrop for "I dos." In addition to the reception and banqueting halls, couples can host their festivities on the terrace.
The hotel only hosts one wedding per day and the designated wedding team can assist with the event's many details. Catering is also available, with the onsite culinary team using locally sourced ingredients throughout their dishes.
To see more stunning options, browse our castle wedding venue directory here!