Stylish Wedding Venues
Planning your milestone occasion in Ireland? Then be sure to check out our edit of the Emerald Isle's most stylish wedding venues!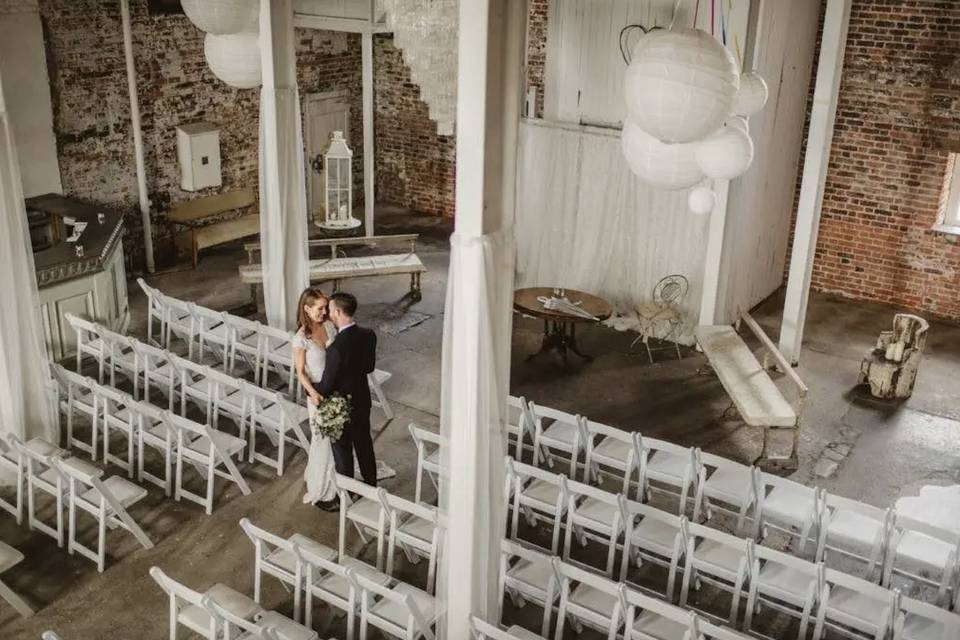 No matter your wedding day dream, you'll want to find the perfect location to be the backdrop for your milestone event. If you're planning your special occasion in Ireland, then you're in luck! The lush country features a diverse array of wedding venues, providing you with ample options for your event's setting. From city oases to countryside retreats and everything in between, Ireland is packed with distinct, stylish wedding venues that are sure to delight and dazzle.
We understand that it can be hard to narrow down a list of venues to consider and visit when planning your special day. So, to simplify your search, we've curated an edit of stylish wedding venues throughout Ireland. Each establishment features a unique vibe, allowing you to find an ideal setting that complements your vision. Whether you're envisioning a traditional wedding or a celebration that's more avant-garde, these stylish wedding venues are sure to impress.
1. The Millhouse – Slane, Co. Meath
If you're planning a modern wedding but still want touches of historical charm, The Millhouse is an ideal choice! The Georgian heritage manor blends classic elegance and contemporary luxury, creating a beautiful setting for milestone occasions. Amidst this magical atmosphere, you can host celebrations in the country house or out in the manor's lush gardens. To top it all off, catering services can be provided by the in-house culinary team so that you and your guest can enjoy delicious dishes as you create new memories together.
2. The Keadeen Hotel – Newbridge, Co. Kildare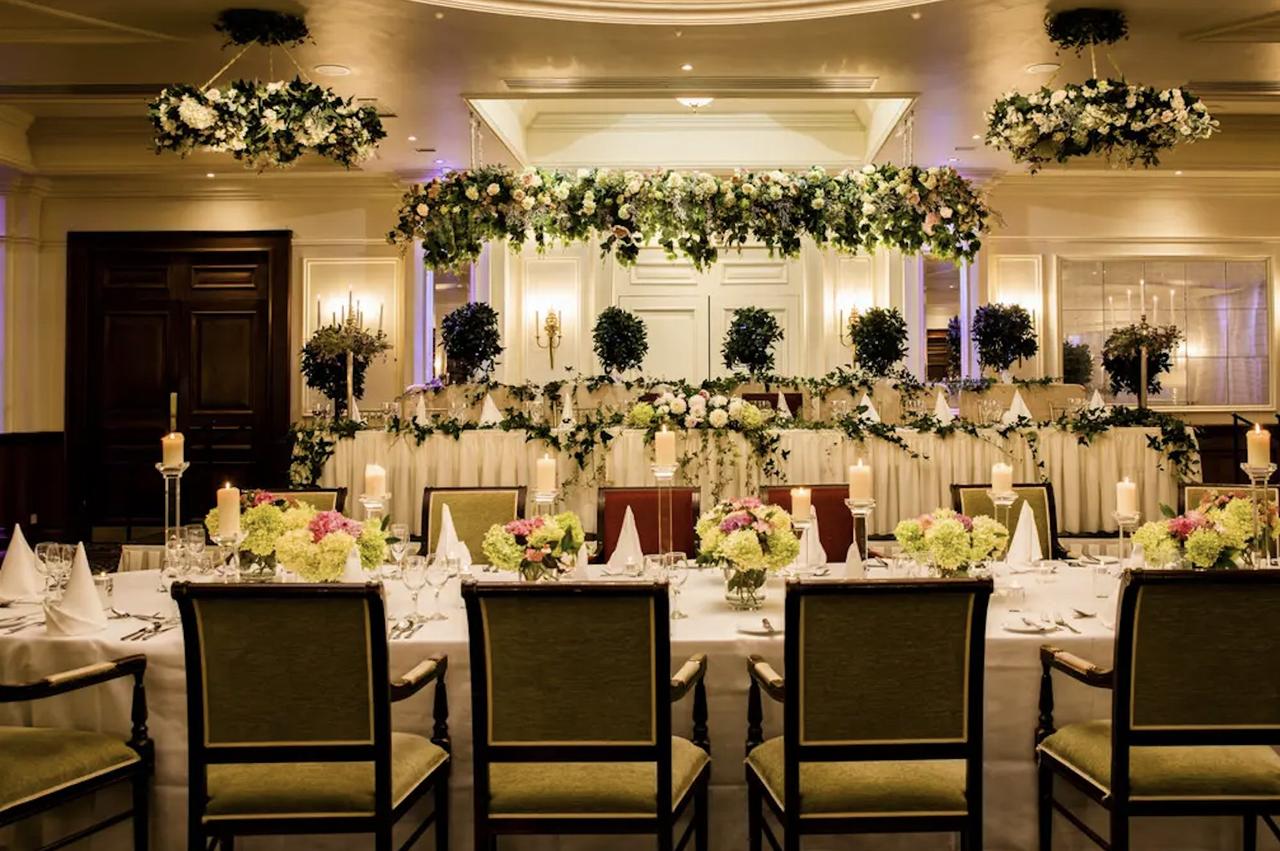 The Keadeen has been the site of thousands of stylish wedding celebrations over the years. When hosting your big day here, you can join your loved ones in the Ballroom or Garden Room for celebratory drinks, dining, and dancing. Each banquet hall-style interior has been elegantly designed with newlyweds in mind, and they can be decorated to align with your one-of-a-kind vision. After the festivities wind down, you and your new spouse can enjoy a well-deserved rest in one of the hotel's rejuvenating suites.
3. Breaffy House Hotel – Castlebar, Co. Mayo
Couples envisioning a wedding day embellished with traditional style are sure to love the Breaffy House Hotel located in Castlebar. Set on 90 vast acres of gardens and woodland areas, the venue offers a secluded retreat for those celebrating momentous occasions. While hosting here, you and your partner can share in your joy with up to 450 loved ones. Whether you'd prefer champagne served on the rolling lawns or mulled wine and canapes beside roaring fires, this accommodating hotel can do it all.
4. The Castlecourt Hotel – Westport, Co. Mayo
At The Castlecourt Hotel, couples can expect attentive services from their event's start to finish. The hotel's dedicated staff will work to ensure that your occasion is as seamless as possible as you and your loved ones celebrate amidst elegant surroundings. From the naturally lit Dome Suite to the open-air. Courtyard, the venue features an array of sophisticated settings that are sure to delight and dazzle. What's more, each can be personalized through decorations and furniture arrangements to align with your unique wishes.
5. The Guinness Storehouse – St. James's Gate, Co. Dublin

Situated in the heart of Dublin 8, The Guinness Storehouse offers couples a uniquely modern setting for their wedding celebrations. From intimate gatherings of 20 loved ones to elaborate bashes with 2000 guests, the versatile venue can accommodate a wide range of event sizes. To-be-weds can even book the entire fifth floor for their milestone festivities. No matter the setting you select, you can be sure that you'll enjoy the brewery's famous beverages with your loved ones as you relax in a stylish, contemporary atmosphere.
6. Markree Castle – Collooney, Co. Sligo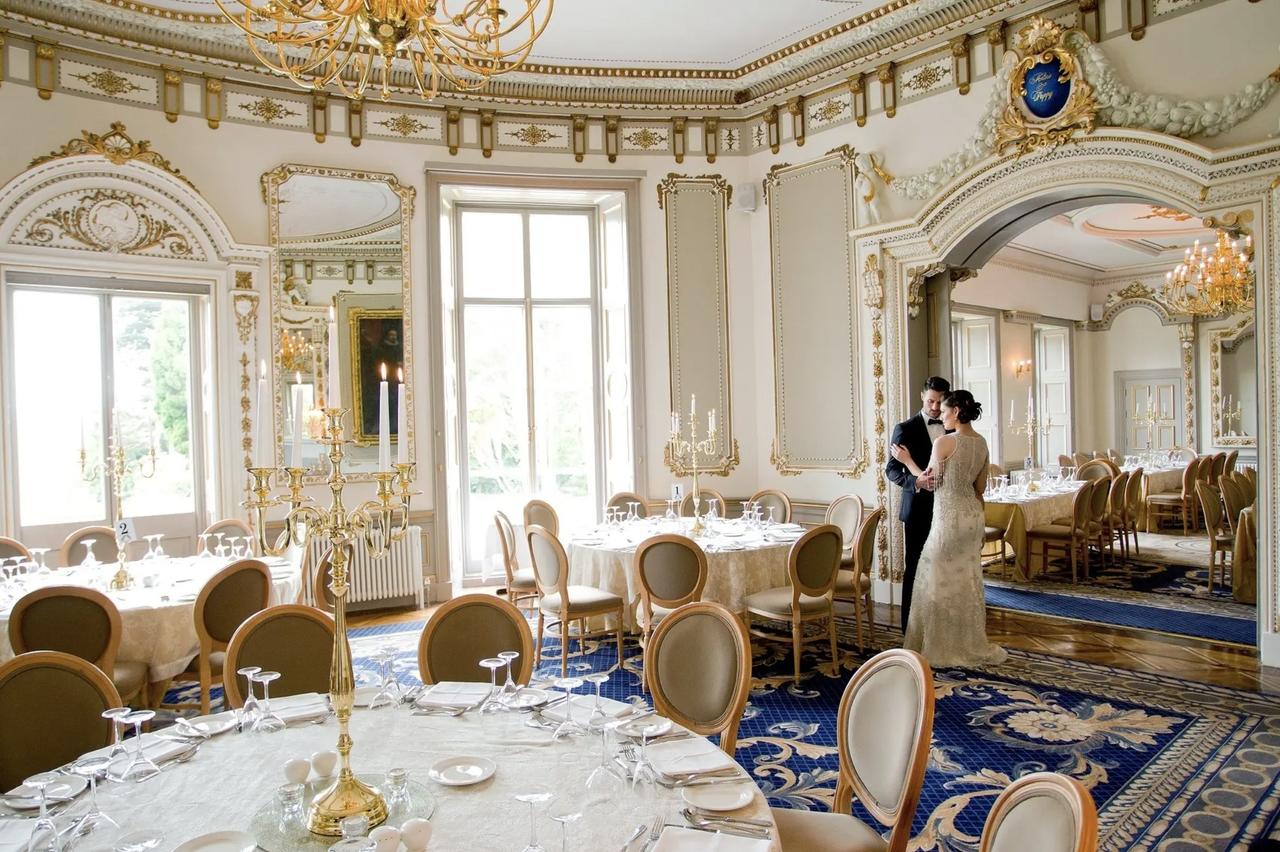 Say "I do" to your beloved amidst the opulence of a bygone era in Markree Castle. Initially built in the early 17th century, the establishment elegantly combines historical character and charm, ideal for majestic celebrations. Boasting Sligo's abundant natural beauty, the estate's grounds are complete with rolling hills, green fields, and riverside banks. The venue's personable staff welcomes you and your partner to celebrate your love story here and become a part of the castle's rich history.
7. Charlotte Quay – Ringsend, Co. Dublin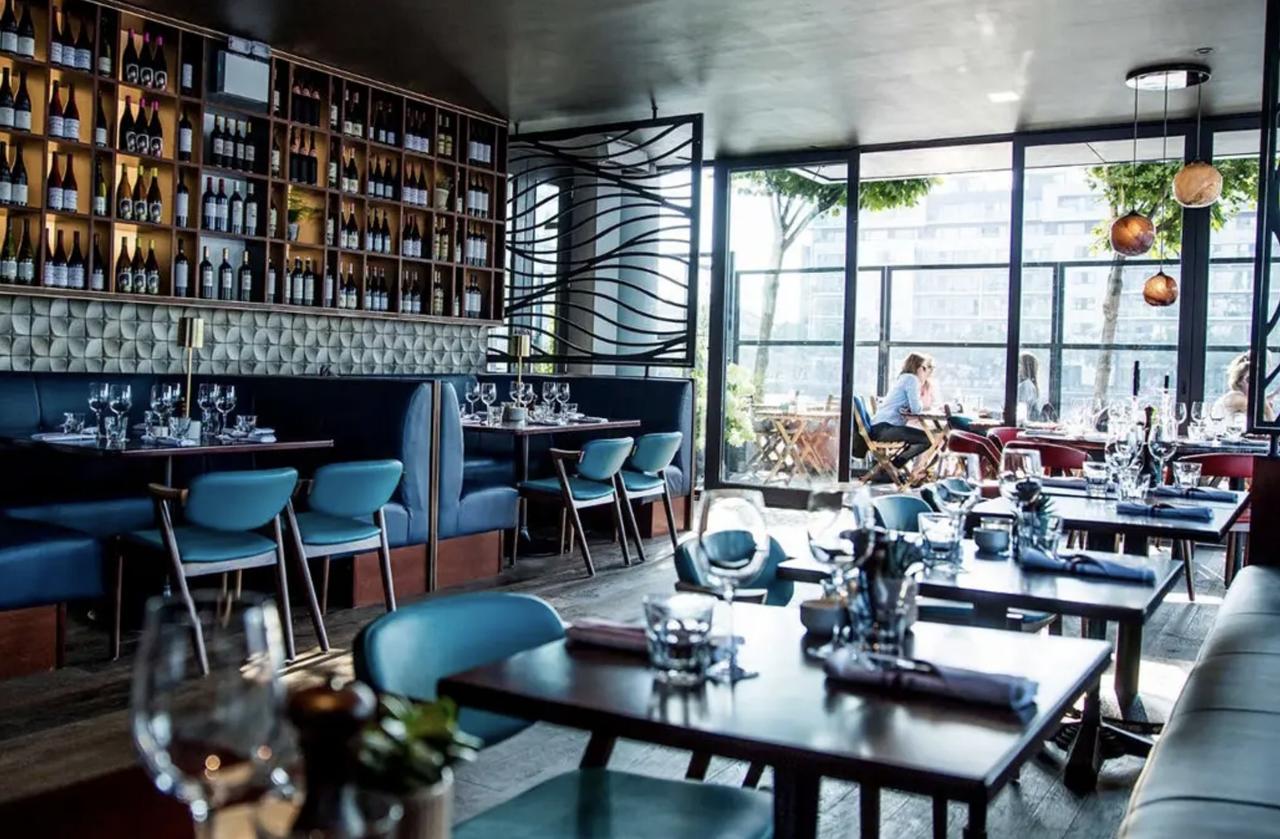 The Charlotte Quay is perfect for couples envisioning a laidback, atmospheric setting for their special celebrations. This waterside destination boasts stylish, contemporary interiors that are sure to inspire relaxed and memorable festivities. Upon request, the event spaces can even be decorated to suit your personal taste. When hosting your big day here, you can even benefit from delicious in-house menu selections and tantalizing drink options.
8. Ice House Hotel & Spa – Ballina, Co. Mayo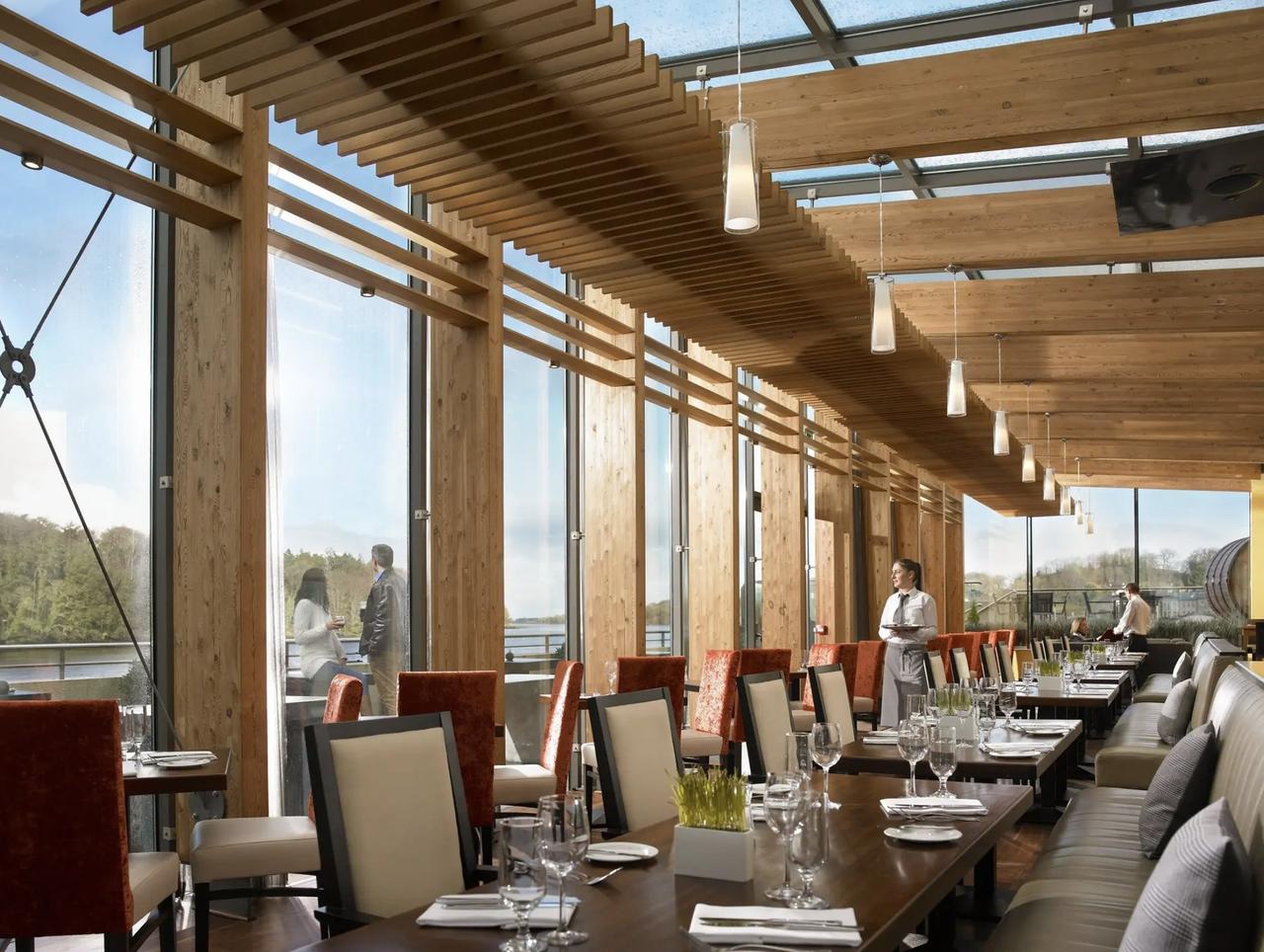 Create lifelong memories with loved ones as you admire unparalleled views of natural beauty at the Ice House Hotel & Spa. The hotel's main event space features a banquet hall-style layout that's highlighted by modern designs, such as contemporary light fixtures, sleek furnishings, and an architecturally eye-catching ceiling. Thanks to its floor-to-ceiling windows, picturesque views of foliage and water will be your celebration's backdrop. At this venue, you and your partner can share your big day with up to 100 loved ones.
9. Kippure Estate – Kippure, Co. Wicklow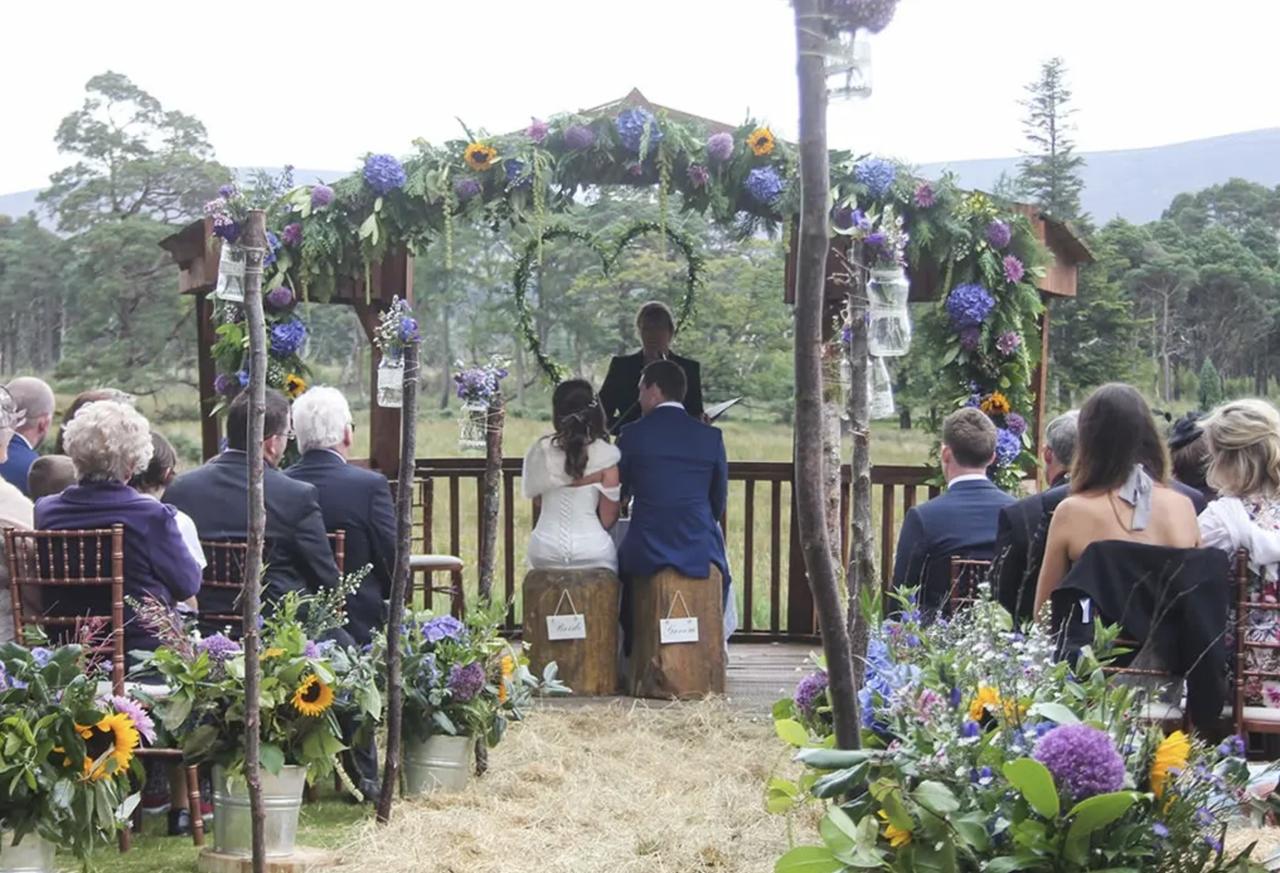 Kippure Estate is a stylish, open-air wedding venue that allows couples to truly put their stamp on their milestone occasions. Whether you choose to say "I do" in a twinkling marquee, under a floral-adorned arch, or amidst towering trees, this versatile setting can accommodate it all. Lush flower arrangements and boho-chic decor can be added to any event space as a thoughtful, eye-catching touch. As you celebrate with loved ones, the enchanting Wicklow Mountains will be your backdrop from start to finish.
10. Actons Hotel – Kinsale, Co. Cork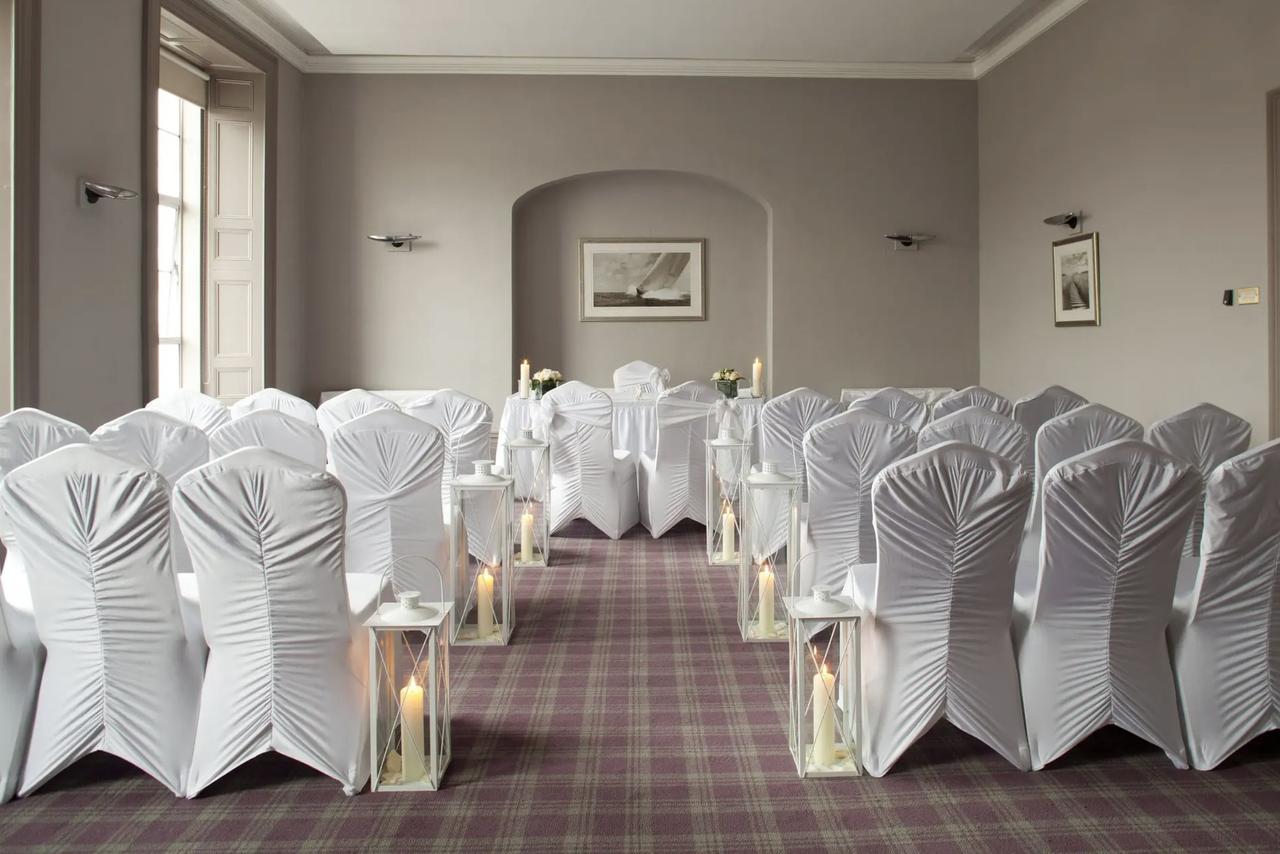 Actons Hotel offers a beautifully classic setting for wedding celebrations of all types. In the hotel's neutral, minimalist ceremony space, you and your partner can exchange vows. After, the banquet hall offers a glamorous ambience that can be adjusted to fit your one-of-a-kind vision. Thanks to the interior's vibrant uplighting options, you'll be able to curate your ideal atmosphere with ease. The venue's on-site planner will even work with you to develop a personalized package for a simplified preparation experience.
Still searching for your perfect wedding venue? Be sure to check out our venue directory for over 500 stunning destinations throughout Ireland.