What to Ask Your Wedding Venue
Make the most of your viewings by following our guide of the most important questions to ask your wedding venue.
We have included third party products to help you navigate and enjoy life's biggest moments. Purchases made through links on this page may earn us a commission.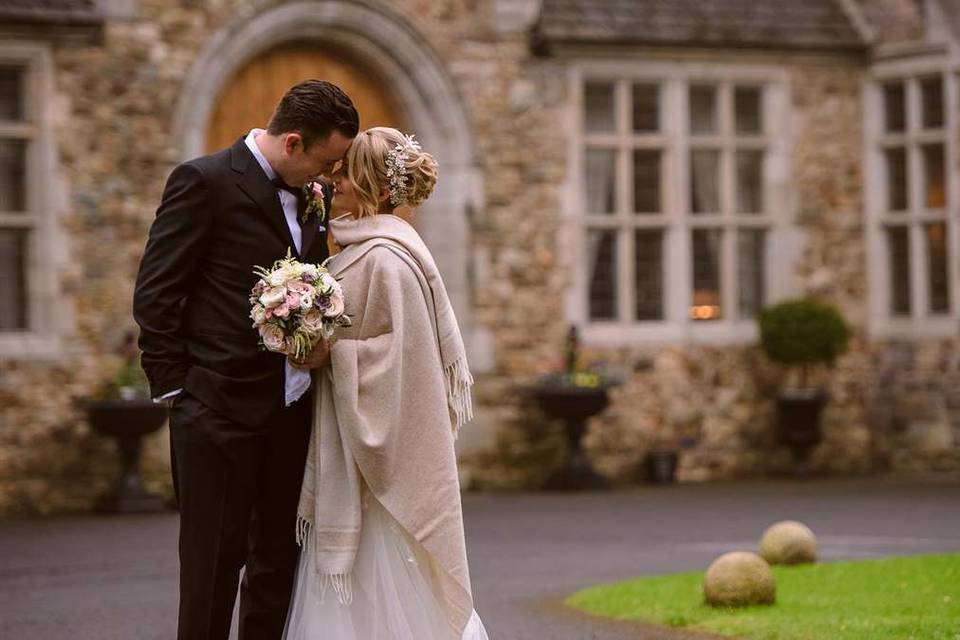 Setting the scene for your long-awaited wedding celebration is no easy feat. Your venue is arguably the most important element of any event, and from decor, amenities, facilities, and even atmosphere, there are a lot of factors to consider. The process can be a little tricky, so we at Hitched are here to help! Whether you're looking to host a formal affair in a medieval castle or a grand reception in a luxurious hotel, it's good to know exactly what questions to ask when visiting potential settings for your special day.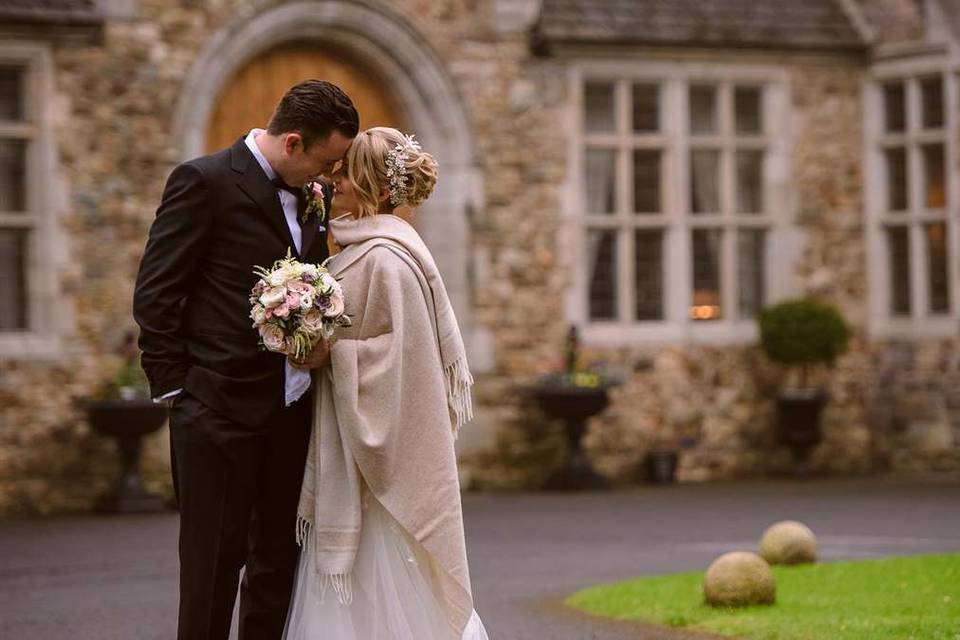 Visiting wedding venues should be a memorable and enjoyable part of the planning process, so to help you on your way, we gathered some great advice from Waterford Castle Hotel & Golf Resort wedding co-ordinator, Gillian O'Dea.
"It's easy to get swept up in the excitement of it all when you first sit down with a venue's wedding coordinator to discuss your ideas and inspirations for your day. Oftentimes, soon-to-be newlyweds come away from these meetings and realise that they are left with so many crucial questions still unanswered. So, my advice is to bring a list of questions with you that details what's most important to you in a venue."
Some Important Questions to Include:
1. Check Availability
Are you hoping to host a festive December ceremony or an outdoor extravaganza in sunny July? A simple reception or a two-day celebration? It's best to have a good idea of when in the year you'd like to marry to give the venue a date range to work with. Alternatively, if you're set on hosting your wedding on a specific date, let them know! Remember to check beforehand if your plans clash with any other major events or holidays, just to be on the safe side.
2. Talk About the Food and Service
As the old Irish proverb says, "Laughter is brightest where food is best"! To ensure that you and your loved ones enjoy an unforgettable culinary experience as you celebrate your joyous day, it's crucial that your venue's menu appeals to your taste buds. Some chefs will work in collaboration with soon-to-be newlyweds to craft a menu of all their favourite foods, while others may focus on seasonal and locally sourced ingredients. Additionally, knowing that the property's service staff will be on-hand to serve meals and drinks throughout the duration of your event will allow you to fully envision your dining experience.
3. Think Numbers
Have a rough estimate of numbers in your head. While you don't necessarily need to go in to your initial venue visit with an exact headcount, it's advisable to have an idea of how big your gathering will be in order to properly judge the event spaces on offer. If you're looking to host a more intimate gathering, a large ballroom might feel a bit empty. It might also be worth it to ask if both indoor and outdoor event spaces have different capacities, allowing you to make preparations ahead of time should weather affect your plans.
4. Who to Speak To
Who will be your point of contact for your day? Your wedding day is one of the most important events you will host, so it's vital that you know who it is that you can turn to with questions, queries, or concerns during the planning process. Knowing that you have someone working to support you on your big day is going to alleviate much of the stress that comes with wedding preparations. Some venues offer full-service planning packages, while others give couples all the creative control, offering you the opportunity to make your day uniquely your own.
5. Timings of the Day
Arrivals, drinks receptions, first dances, speeches, and more... So many moving parts! Your venue may be able to provide you with a suggested guideline of when and where certain activities and events should take place throughout the day. If you're looking to break away from tradition and customize the order of events, this is something your venue may be able to offer guidance with. They can advise how best to coordinate with the culinary team and serving staff, ensuring seamless execution on the day of your reception.
6. What Others Say
Testimonials and reviews from other couples are a game-changer. Not only will they give you inspiration and ideas for how you'd like your own wedding day to look, but they also provide a good idea of what to expect from the soon-to-be newlyweds' point-of-view. Look online to see what others have said about their experiences with your favourite venues - they could end up being the deciding factor.
7. Your Surroundings
It's amazing the change a few months can make to a venue! Whether you're hosting a summer soirée or a winter gathering, it's a good idea to ask your events coordinator to show you photos of the property's grounds in different seasons. Certain flowers may bloom throughout the property during different stages of the spring, while the cool crisp autumn air might be perfect for a cosy occasion. It's also a good time to ask about outdoor gathering spaces, as certain areas may be unavailable at certain points of the year.
8. Special Requests
Think about what you want from your venue before you decide to visit. Can they accommodate your desired wedding theme? Can they include your favourite craft beer as a beverage option in their bar? They may even be able to create a certain dish for your meal. If it's important to you, make sure it's important to your venue. The little details you've discussed with your partner are what's going to make your wedding celebration stand out from the rest, so make sure to bring it up with the venue's team ahead of time.
9. The Finer Details
You've considered your wedding day, but what about the experience leading up to that? It's good to get an insight into what the wedding-planning journey might look like. What timeline do the venue usually work to for menu tasting, payment schedule, rooming lists and table plan? This will give you a finish date for confirming your guest list, and will also put your mind at ease in knowing that everything has been carefully considered.
10. Any Extras?
Wedding packages can include a wide variety of wonderful features, such as a red carpet reception for the happy couple and a stay in the bridal suite, as well as catering and bar services, but what about the extras? Some hotels may invite you back on your first wedding anniversary for a romantic celebratory meal, while others might offer special room rates for wedding guests looking to stay overnight. They may also stock a wide range of event items, such as cake stands, linens, and other items of decor that would elevate your event. Be sure to enquire about any 'extras' your venue may offer - the smallest details can make the biggest difference!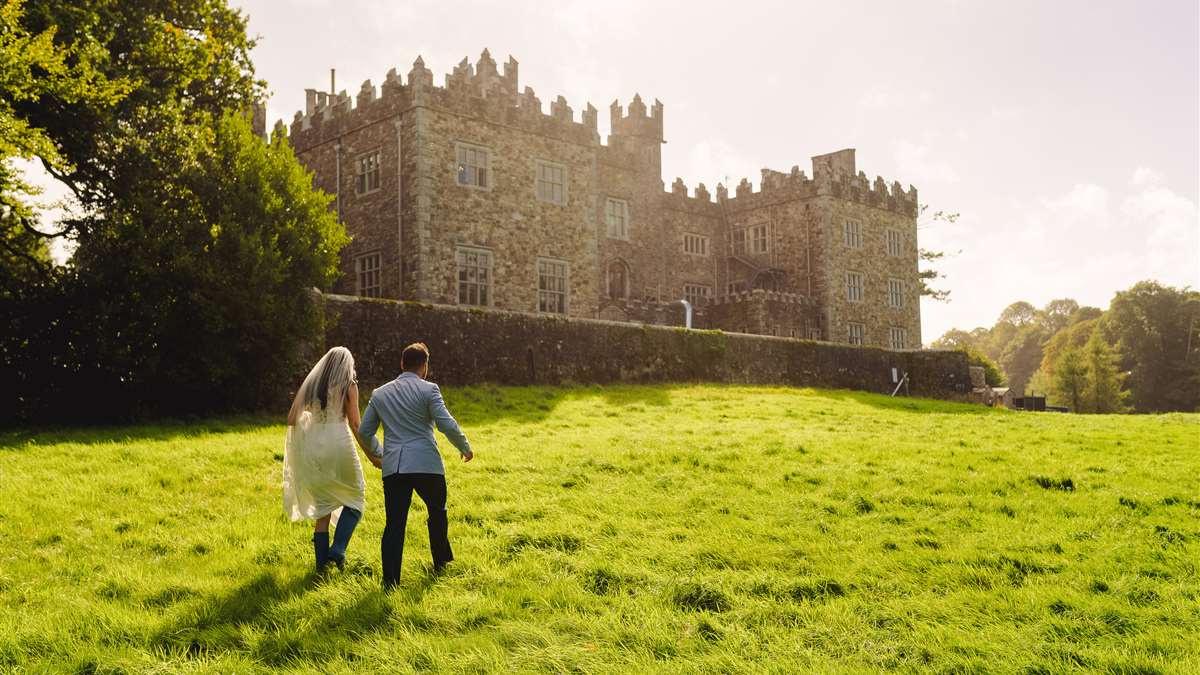 If you're still in search of the perfect wedding venue, visit our Irish wedding venues directory for over 500 stunning locations.