12 of the Best Quirky Wedding Venues
If you're after a wedding venue with a difference, don't miss our roundup of the best alternative wedding venues Ireland has to offer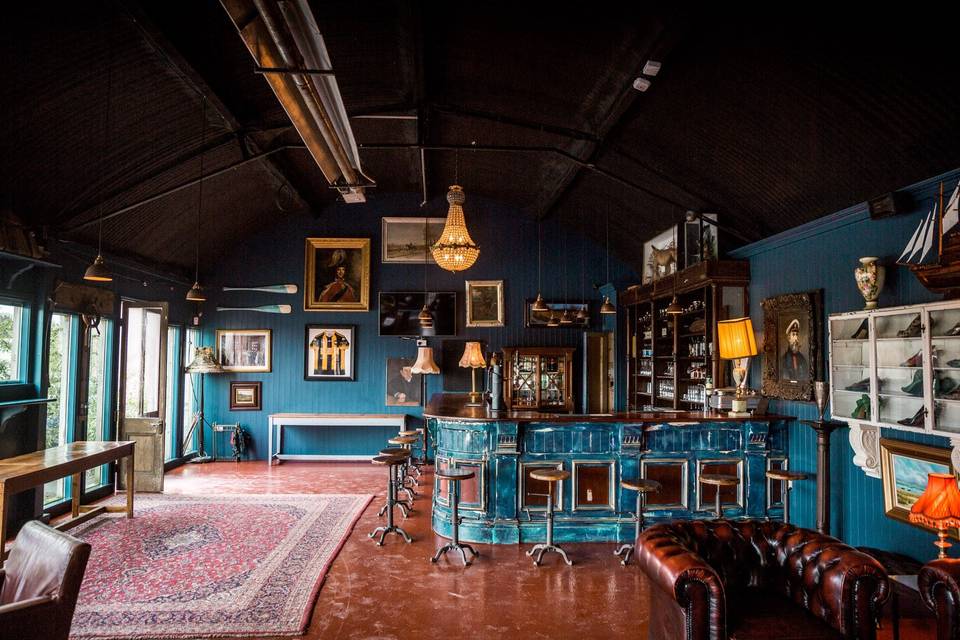 Your wedding should represent who you are as a couple, and if you're into quirky, colourful trends, then we get that you want your venue to match. You can add all the fun, creative decor that you want, but you still need that canvas to put it on in order to realize your vision!
Choosing a wedding venue is a crucial part of the wedding planning process. We've picked out the quirkiest and most colourful wedding venues that Ireland has to offer, for those who want a stand out wedding with a difference. Check out our edit below to find the perfect venue that lives up to your unique personalities.
1. Kippure Estate - Co. Wicklow
Your wedding day will truly be your own day at Kippure Estate. Whether you want a scenic outdoor ceremony, or to transform the indoor space into something magical, it can happen at this Wicklow wedding venue.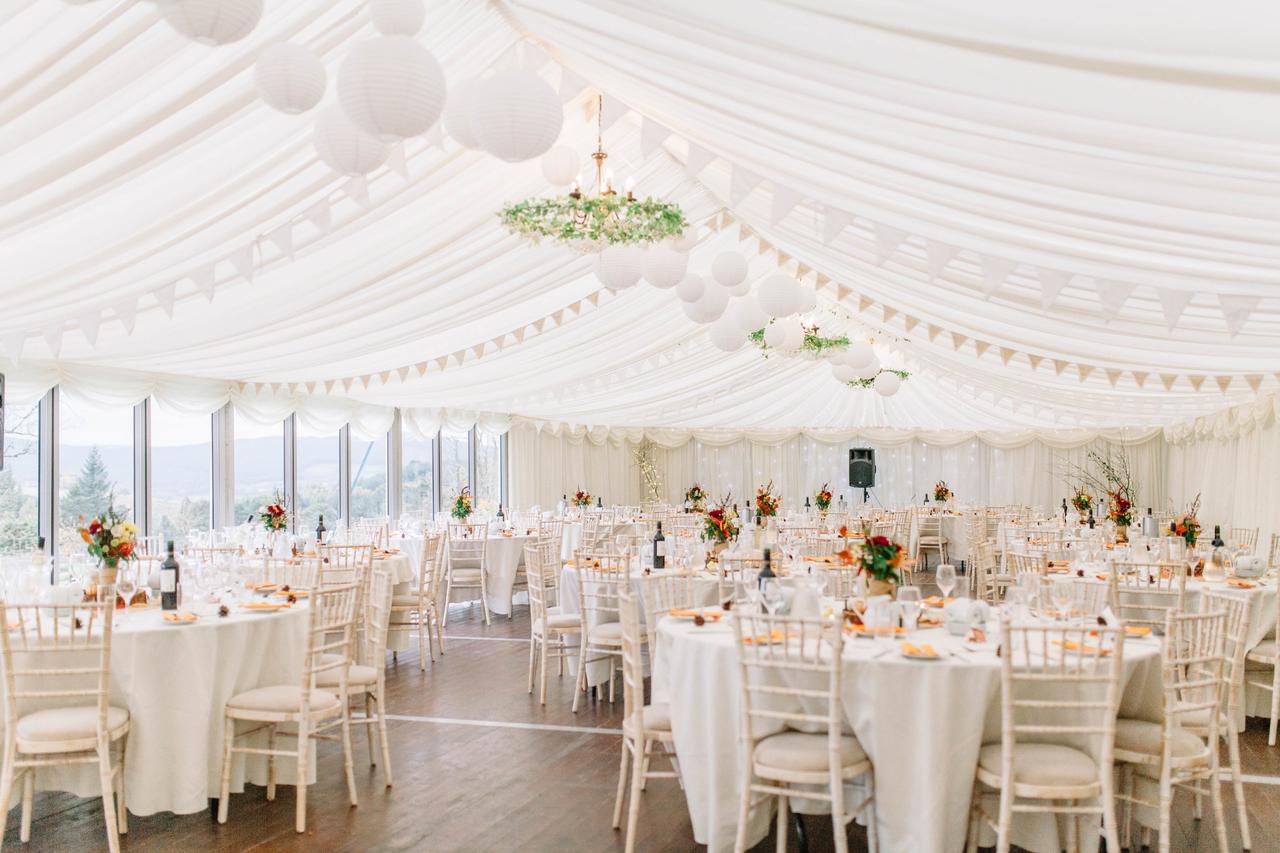 There is a dedicated and professional wedding coordinator who will make all of your wedding day dreams come true. You can also enjoy activities such as high ropes adventure, marked walking trails, rustic barbecues, and themed parties, all of which could make your wedding that bit more unusual.
2. Brigit's Garden - Co. Galway
The Celtic-themed gardens at this venue meant we had to add it to our list. Brigit's Garden is home to The Marquee, Roundhouse, and Hazel Room, which all provide a romantic atmosphere for civil marriage ceremonies and receptions.
The layout of the gardens at this venue intertwines Celtic tales and modern design to create spaces that are both peaceful and full of life. What better place to host such a special celebration?
3. Mount Druid - Co. Westmeath
Mount Druid is made up of a converted barn, an unconsecrated tin chapel, 20 traditional Mongolian yurts, three shepherd's huts, a charmingly cosy Gate Lodge, a three-bed school master's house, an 1820s Georgian house, several BBQ areas, a walled garden, a summer house and three lakes! All this on a working sheep farm... and they also boast a sauna, gym, fire pit and willow maze. Quirky enough for you?
Couples who choose to marry at Mount Druid can expect a beautifully laid back venue where red carpets and white chair covers are nonexistent, and their guests can have a lovely relaxed time with an informal feel to the day.
4. The Schoolhouse Hotel - Co. Dublin
This quirky Dublin venue presents the perfect mix of chic and vintage. The warm and inviting interiors of The Schoolhouse Hotel make it an ideal choice for couples who want a cosy wedding.
The venue is home to a large outdoor garden and also two indoor classrooms. The Blue Room, featuring gorgeous shades of aquamarine and indigo, is perfect for intimate weddings. For really small celebrations, couples might choose The Dean & Woodward Suite, which can host up to 25 guests.
5. BrookLodge - Co. Wicklow
It doesn't get much more unique than BrookLodge. This Wicklow wedding venue is stunning when it's empty - add in a gorgeous wedding and you have a recipe for a memorable celebration that no one will soon forget.
BrookLodge is home to multiple areas, including the River Room, a Mezzanine Bar, a dedicated reception area, ensuite bedrooms with French windows, and a swimming pool. There is also an on-site chapel that is licensed for civil marriages. The staff at BrookLodge only have one goal: to make each wedding a perfect celebration of love.
6. Medley - Co. Dublin
Medley is a gorgeous bistro wedding venue in the heart of Dublin City. Nestled within the heart of the Old Irish Times Building on Fleet Street, this historic venue presents a wonderful, modern space where couples can celebrate with their loved ones in style.
If you're looking for a venue that is super chic and up-to-date with all its amenities, this is it. Medley's remarkable mezzanine can fit between 60 and 150 dinner guests, and a further 100 can be accommodated downstairs. If your guest list is looking pretty lengthly, the venue can host up to 350 after the dinner.
7. Ely Bar and Grill - Co. Dublin
This is the perfect venue for those cheese and wine lovers. Ely Bar & Grill sits in Dublin's CHQ building in what used to be a wine and whiskey warehouse. Brimming with historical charm and rich stone accents, this venue is a great choice if you're looking to host an intimate or larger gathering, with space for 20 to 200.
When choosing this venue, couples can rest assured knowing that their food and wine selection will be top-notch. The event team is dedicated to making sure that each couple receives the wedding that they have envisioned, and will be there to help with food, wine and décor arrangements along the way. The Ely Group is also the owner of Ely Wine Bar, an equally appealing choice to host a super chic wedding.
8. Larchfield Estate - Co. Down
Larchfield Estate is the type of venue that suits any style of wedding, be it quirky or classic. Filled with charming cobblestone courtyards and blooming gardens, this estate had to be on our list.
The stunning grounds are home to a 19th-century barn, a setting that will certainly make your reception a unique event. Think whimsical Irish cottage meets storybook fairytale, and that's the vibe you get at Larchfield Estate. The estate also has restored cottages and glamping sites where couples and their guests can enjoy luxurious accommodation after the celebrations.
9. The Three Towers at Slieve Aughty Centre, Co. Galway
This is a quirky wedding venue if we've ever seen one. Perfect for small, cosy celebrations, The Three Towers at Slieve Aughty Centre is nestled in the rural mountains of Galway. This alternative setting is wonderful for couples who want to host a unique celebration surrounded by nature.
The Three Towers has 17 acres of natural beauty that can serve as a backdrop for memorable wedding photos. The venue welcomes up to 80 guests for either indoor or outdoor civil ceremonies and dinners, and can host more guests during after-parties. The land is also home to eco-lodges, an eco-house, and glamping sites that can be used by couples and their loved ones.
10. Fernhill House Hotel & Gardens, Co. Cork
Fernhill House Hotel & Gardens had to be on our list thanks to their colourful gardens and old-world charm aesthetic. This family-run venue is dedicated to making every couple's dream wedding come to life.
The venue's Garden Marquee is the perfect setting to host drinks receptions or dinners. Adorned with twinkling lights and chandeliers, it's full of charm and character. Couples can also choose indoor options if they're planning on a winter wedding.
12. The Millhouse, Co. Meath
Not the typical venue you'd think of when looking for something quirky, but our last choice makes the cut thanks to the endless possibilities it brings. The Millhouse, in Slane, County Meath, is a perfect blend of romantic and magical. Depending on the decor and colour scheme you choose, you can make this exclusive venue quirky, rustic, or traditional for your big day.
Both the ceremony and reception can be held in this idyllic setting. The riverside venue is set in a Georgian heritage manor that provides a beautiful backdrop for weddings, not to mention the stunning landscape views. Picture twinkling fairy lights and a relaxed, joy-filled evening. What more could you want when it comes to your wedding day?
If you're still searching for your perfect venue then take a look at over 500 stunning Irish locations in our wedding venue directory.