Celebrate Your Wedding in a Fairytale Venue
Celebrate in a traditional Irish castle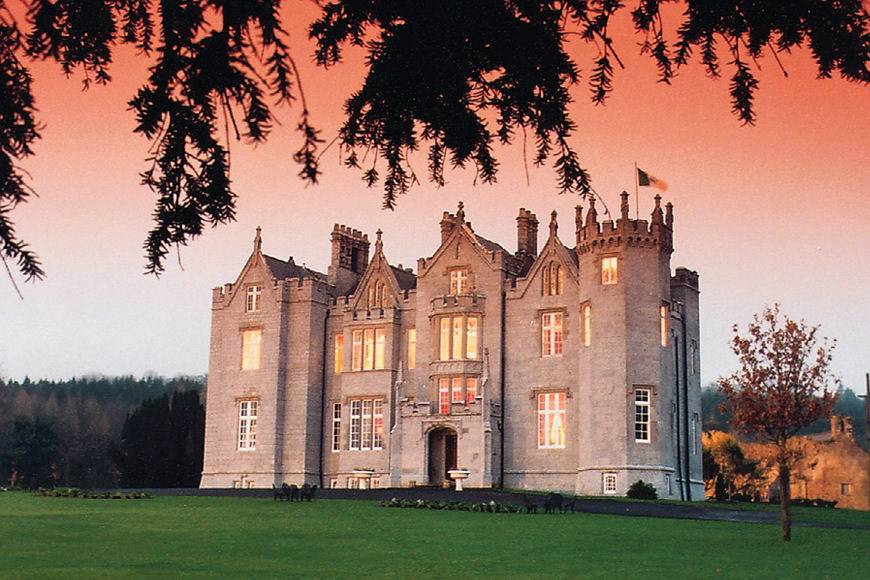 If you're planning on having a wedding day that's full of enchantment then a magical wedding venue will give you the perfect backdrop to your special day.
Kinnitty Castle Hotel sits just outside the picturesque village of Kinnitty and is set right by the gorgeous Slieve Bloom Mountains, giving you a backdrop that is right out of a storybook.
A gothic castle that is steeped in history, it's the perfect setting for a traditional Irish wedding day. With 37 en-suite bedrooms, each room retains the original gothic style and has high ceilings along with rich fabrics and gorgeous furnishings, as do all the rooms within the castle.
If you chose to marry in the historic Irish castle then you will have use of the castle's dedicated wedding co-ordinator who will assist in helping you to create the most spectacular wedding day and ensure that your big day runs smoothly. You will also be given their recommended suppliers, helping you to make some of your important wedding planning decisions.
If you're planning a 2013 wedding day then you will find that Kinnitty Castle Hotel has a range of wedding packages that can cater for a variety of styles and budgets. If you are looking for a simple and elegant wedding package then consider the Inchquinn Package which offers tea, coffee and biscuits on arrival, fruit punch or mulled wine for your guests, chair covers, floral arrangements, a four course menu, evening menu and more. Or if you want to opt for an even more extravagant option then you can upgrade to the Butler Package with a wider choice of menu, overnight luxury state rooms for the parents of the bride and groom and more.
This stunning venue will also give you some amazing photography opportunities. As the bride gets ready in one of the historic rooms, photographs that include sparkling chandeliers and historic decor will look perfect along with the fairytale theme of your day.
The grounds of the venue will also provide the perfect backdrop to your day and your photographer will be able to capture beautiful shots of you and your family with the gothic-style setting in the background.
For more information on wedding packages and what Kinnitty Castle Hotel has to offer you can visit their website www.kinnittycastlehotel.com