6 Venues with Gorgeous Grounds
Are you planning to celebrate your wedding day surrounded by natural beauty? Here at Hitched, we've rounded up six stunning venues throughout Ireland that offer couples the use of their idyllic grounds.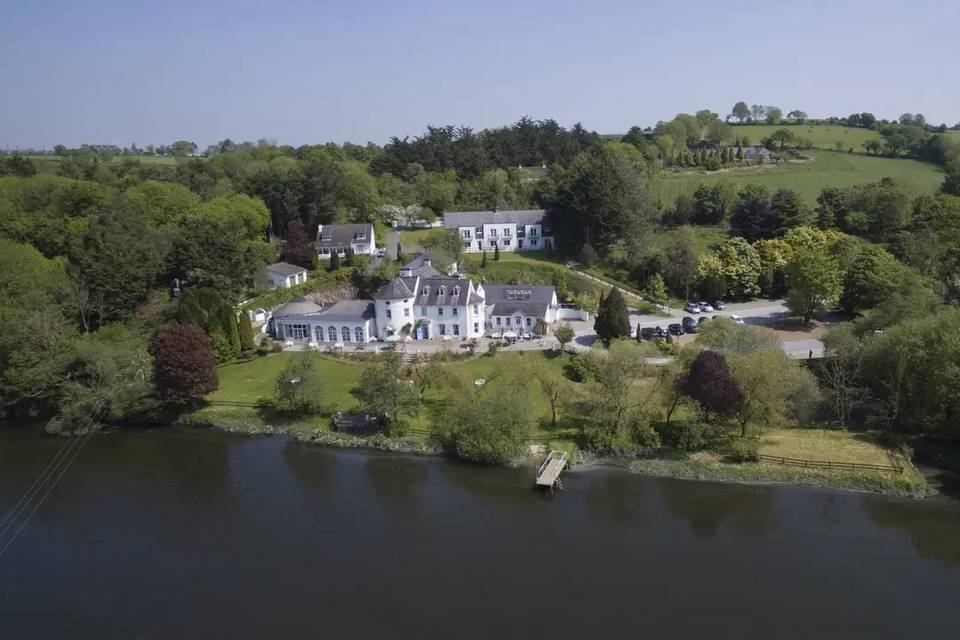 Whether you're an adventurous couple who loves to hike or a laid-back pair that enjoys taking in the scenery, you may have always dreamed of celebrating your wedding day out amongst the beauty of nature. If this describes you and your beloved, then a wedding venue with gorgeous grounds is a must-have for your big day.
While we all know that Irish weather can be moody at times, it's an undeniable fact that the scenery Ireland has to offer is unbeatable, and it's definitely worth planning an outdoor soirée. We've browsed through countless wedding venues across the country to pick out six of the most idyllic properties with unforgettable natural surroundings. Every one of these establishments offers peace and quiet from the hustle and bustle of daily life, as well as endless opportunities to feel at one with nature. For even more stunning Irish wedding venues, visit our wedding venues section.
1. Inishannon House Hotel - Kinsale, Co. Cork
Described as 'the most romantic hotel in Ireland', Innishannon House Hotel is a gorgeous venue in West Cork. The venue's River Suite overlooks the beautiful rose garden and the Bandon River, providing spectacular views as you celebrate your wedding. Outdoor civil ceremonies can take place in the riverside gardens too.
2. The Keadeen Hotel - Dublin Road, Co. Kildare

The Keadeen is the oldest family-run hotel in County Kildare, and boasts beautifully manicured gardens. The wedding venue has a Garden Room, and newlyweds can pose for photos or host a drinks reception in the hotel grounds.
3. Kippure Estate - Lucan, Co. Dublin
Kippure Estate is a unique wedding venue in a stunning mountain setting. The venue is set on 240 acres, and is surrounded by the Wicklow Mountains and River Liffey. Couples can have a romantic outdoor blessing in the magical Celtic Stone Circle, or set up a marquee to truly make the most of the gorgeous scenery.
4. Step House Hotel - Borris, Co. Carlow
The Step House Hotel was specifically designed to host romantic, personalised weddings. Beautifully crafted French doors lead out into the landscaped gardens, which offer breath-taking views of Mount Leinster and the Blackstairs Mountains in the distance. The building is decorated with plenty of flowers, perfect for those wanting a garden party feel at their wedding.
5. The Cliff at Lyons - Lucan, Co. Dublin

Cliff at Lyons is surrounded by beautiful grounds teeming with greenery. There's even a lake and waterfall, providing plenty of gorgeous photo opportunities. The elegant conservatory is the ideal location for a wedding ceremony or breakfast, and the large windows in the other reception rooms guarantee wonderful views.
6. Moyvalley Hotel and Golf Resort - Moyvalley, Co. Kildare
If you are looking for a luxurious wedding venue, then consider Moyvalley Hotel. There are two venues on-site to choose from, depending on your wedding needs and styles so you're guaranteed to have the perfect day to suit you. The manicured grounds are the ideal place for your guests to mingle and add to the elegant air of the venue.