Should You Invite Social Media to Your Wedding?
#yes or #awkward?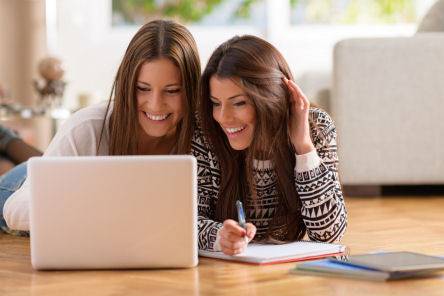 Social media is a huge part of modern life, but can it — and should it — play a starring role on your wedding day?
Most people have an online "profile" — whether it's a Twitter, Facebook, Instagram or Snapchat account, or a personal blog. Like it or hate it, it's a fact of modern life. But as your big day approaches, it's up to you whether social media plays a part on your big day.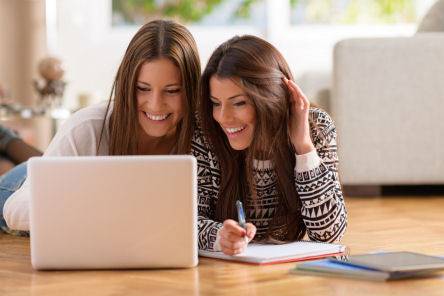 Online Engagement
Some couples decide to use social media from the start of their wedding journey. They use sites like Facebook to tell extended family and acquaintances about their engagement, illustrating the moment with photos so everyone feels involved. The next step might be to create an engagement party page — a cost-free way to spread the word.
But be careful. Once you publish your engagement on a social media site, news travels fast. If you have friends and relatives who don't use social media sites, they might be upset to hear your news second hand. Consider telling "offline" friends and family first, before sharing your news online.
E-vites
Increasing numbers of couples send out their wedding invites online, often using social media as well as email. It's easy, free and environmentally friendly. There's no chance your guests can lose the invite and you can add personal and interactive touches like images, video footage and music.
On the other hand, an electronic invite isn't a keepsake, and if you want your wedding to be traditional, a paper invite is the way to go. A traditional invite also makes stationery themes stronger: you can use the same colours and style for orders of service for the church, menus and place cards for the tables.
Couples can also use wedding blogs to keep guests updated on everything from travel arrangements to the gift list, as well as using the blog to keep a personal account of wedding preparations.
Online Hens and Stags
Social media can be used to help arrange your hen and stag — but the tradition is that what happens on a hen/stag stays on the hen/stag, so avoid outrageous photo posting and drunken status updates.
If you check in at venues, publish your itinerary and update your Facebook status there's also a chance you'll have unwanted guests turning up or — even worse — upset your fiancé if he or she is checking your timeline.
#wedding
On the day, the way you use social media is up to you. You might have a wedding hashtag for social media channels to use as a way of recording the day, or encourage your guests to check in online when they get to the venue.
Some couples now ask photographers to record their whole day via Instagram, rather than saving official photographs until days or weeks after the event. And if you have a limited guest list, or lots of friends and relatives who can't make it, live streaming your big day through social media channels is a great option.
Diane was invited to a wedding in 2013 as a virtual guest. "The bride and groom decided to live stream their nuptials," she explains "so they could include internet friends, people who live far away and friends and relatives who are disabled or older and find it hard to get around. We went to a special YouTube page and when the ceremony started it was as moving as any wedding — and I had a much better view of the bride and groom."
Lucie has also been a virtual wedding guest. "The bride and groom had me linked up via Skype and after the ceremony I was passed around the congregation. The only problem was my mic wasn't working and I had to hold up a piece of paper saying 'hi my name's Lucie...nice to meet you.'"
Technical issues aside, some couples don't feel social media has a place at their wedding. From Tweeting their way through the ceremony (instead of enjoying the moment) to guests constantly taking photos on their smartphones (annoying your photographer) social media isn't always welcome.
"I'm getting married at the end of March and planning to get the registrar to ask people just to enjoy the ceremony and watch it with their eyes — not film it or take pictures," says Kate. "Apart from one person congratulating me on Twitter, I've managed to keep the whole thing offline. My boyfriend's not online at all so it didn't seem fair. It's actually been really nice telling people in person, rather than just announcing it on Facebook and having a dozen people 'like' it."
Top 10 Rules for Social Media at Weddings
If you decide to engage with social media at your wedding, follow these simple rules:
Be clear about whether or not you want photos of your wedding to appear online
If you want news of your wedding to spread, put your wedding hashtag on invites, place cards etc — you could even project it onto the wall at the reception
Always ask suppliers (florist, dress designer, cake maker etc) if they use social media — check if they intend to share photos of your wedding accessories online
Make sure bridesmaids don't share ANY photos of your dress before the wedding — you don't want the groom getting a sneak preview!
Ask guests to take a break from mobiles during the ceremony — Tweeting and status updates don't make noise, but it's still a distraction
If you don't want video footage to be recorded during your wedding, say so on the invite
Talk to your photographer about social media — they may want guests to put mobiles out of sight for photos, or prefer they don't take and share photos of shots they've set up
Be sensitive to guests who may not want their photos to appear online
A wedding Facebook page is no substitute for a good, old fashioned guest book
If anything appears on social media that you're not happy about, don't feel rude or embarrassed about asking guests to take it down — a wedding is still a personal and private event, after all