Wedding FAQs
Your wedding FAQs answered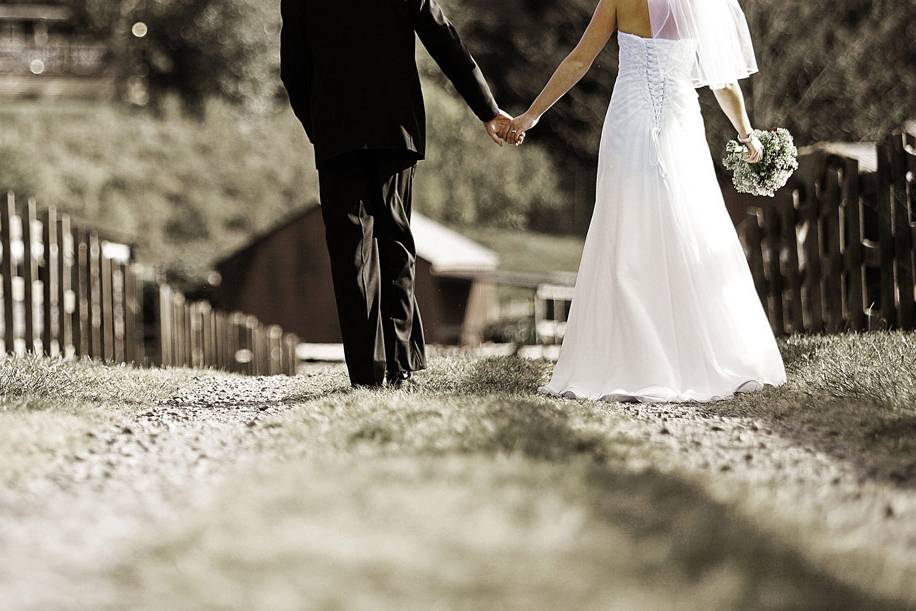 Planning a wedding can leave you with lots of questions. We've rounded up some industry experts to answer several wedding planning FAQs to make sure you have the best advice available on hand as you plan your special day.
Disaster has struck! My venue/supplier has double booked us and pulled out. What can we do?
Whenever you hand over your hard-earned money to a supplier or venue, make sure there's a contract and that you get and keep a receipt. Always read the small print, and be very wary of those who don't offer a contract.
If someone pulls out, it's important to replace them with as little stress as possible. As a wedding planner, I have a 'little black book' of contacts that I can fall back on to help. If you don't have a wedding planner, get your bridal party hunting for a replacement pronto.
If a venue has double booked, use it to your advantage. If you have to rearrange your date, tell them nicely but firmly you expect a reduction in price for the inconvenience!
— Judy Mullins – wedding planner
I Do Weddings

My/my fiancé's parents are taking over the wedding planning! How can we regain control?
It will be hard, but you must express your concerns. It will really help to make things crystal clear if you and your fiancé can take time to chat about your dreams and what you both want from your wedding day — not what others want!
After chatting with your partner you will be stronger as a unit and in a greater position to meet with the parents. You will need to speak with them about your vision and what you both really envisage, have an honest chat as sometimes these issues can arise when communication has broken down, resulting in assumptions of what you want.
I believe once they understand both your wishes, they will be more conscious to your wedding aspirations — after all, your wedding day is an expression of your love for each other and it is so important that both your personalities are allowed shine throughout the day.
— Olivia Buckley — wedding and events planner
Olivia Buckley Weddings and Events

Do I need wedding insurance? Why?
Your wedding day is likely to be one of the most important and special days of your life. When you consider the amount of money, time and stress you put into arranging your wedding it would be crazy not to protect it against unforeseen circumstances that could potentially ruin your big day.
Wedding insurance policies can be relatively inexpensive and will give you the peace of mind you will need leading up to your wedding day. You should consider what the policy will cover. Like any insurance policy you can decide what you want to insure. Most wedding insurance plans will cover a range of circumstances from weather, to something happening to your dress, injury, illness, or if your venue goes out of business leading up to your wedding. All policies have exclusions and cover limits, so check your policy carefully.
Wedding insurance also covers you for unforeseen circumstances on the day. If one of your wedding suppliers is unwell and cannot turn up, or the venue gets flooded — which has happened a few times over the last few years — you will get cover against cancellation and rearrangement of your wedding.
Most insurance companies won't be able to provide you with a new venue, but they will give you compensation so you can rearrange your venue and suppliers and cover you for work already done in the lead up to the wedding. They also provide cover for deposits that may have been paid to wedding suppliers.
— Monica Blain — wedding planner
The Wedding Consultant

What if we don't want the traditional wedding? How can we make our day more 'us'?
A wedding is a hugely personal experience made all the more special when a couple really think about what it means to them. Instead of leaving all of the traditions out of your wedding day, why not give them your own personal twist?
Perhaps, flowers aren't your thing and you would prefer to carry a 'bouquet' of something else down the aisle that represents what you want for the future. The cutting of the cake is another big tradition at weddings. The necessity of having one significant gourmet delight to share with your guests has become less important over time. Think of what else you can both do as your first official task together as a married couple...
A top table is another staple tradition at weddings. Instead of the traditional long top table why not consider a variation of shapes that would work within the room, or indeed have your 'top table' positioned in the centre of the room. Some couples chose to have a top table of just the two of them placed significantly within the room.
The easiest way to personalise your wedding is to really think about who you are as a couple and to remove or change the aspects of a wedding day that don't fit with that. Think about what makes you 'you' and work that into your wedding day.
— Bláithín O' Reilly Murphy — wedding planner
The Wedding Expert

How can I make sure everyone is happy with my hen party?
Forward planning is the golden rule to ensuring your hen weekend is a roaring success! Appoint a bridesmaid or friend that has good organisational skills and not afraid to take the lead! Ensure associated costs and chosen hen weekend activities, location, nightlife etc. is suited to the mass and not just one or two within the hen group.
If you have family members of a much older generation it may be best to have two separate parties; planning one night to suit lots of different people is a lot harder than organising two nights to suit two groups of likeminded people.
The location of your hen party will ultimately depend on everyone's budget and availability. It is important to remember that a hen party is a celebration. Do what you feel suits yourself and your fellow hens best.
There has never been a better time to have a hen party in Ireland! With the wealth of hen weekend locations, luxury hotels, destination spas, varied nightlife and top class activities to suit everyone.
— Jonathan Gallagher
co-founder — Henorstag.com

Can I break tradition and wear something more unique on my wedding day?
The most important thing to remember when choosing your wedding wear is that you want to feel comfortable. As a bride you should never feel you must choose a certain style just because it is what you think you should wear!
On your wedding day you want to feel at your best and confident and that should be representative of your taste and personality. At Visionary Veils we have had a number of clients who have worn coloured wedding dresses or incorporated colour into their wedding wear. I would advise that you keep an open mind when visiting bridal stores and designers.
If you are considering something a little different then perhaps think of your favourite outfit and ask yourself what it is about the outfit that you love. Is it the style, the colour, or the way the shape and cut makes you feel or is it that the outfit is totally individual and speaks of your true personality? Remember this when you begin looking at wedding attire.
If you want something really unique then there are many great Irish designers who will be happy to bring your vision to a reality just because you don't see what you imagined in the shop does not mean it cannot be done!
— Rebekah McCann-Williams
owner/designer — Visionary Veils