What to Hire at Your Wedding
Something borrowed...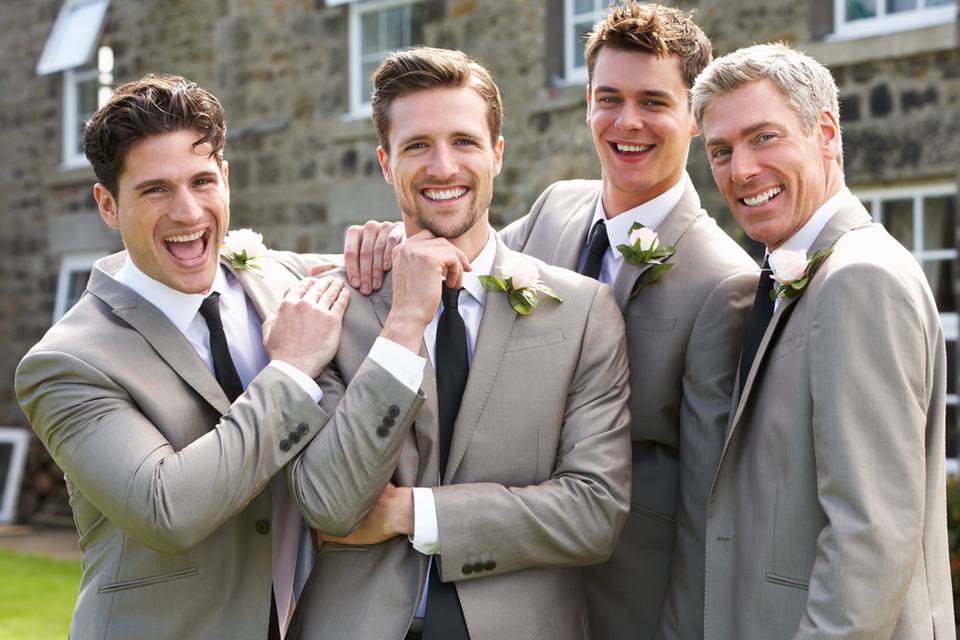 When it comes to planning your wedding day, hiring or "borrowing" some items could be the perfect way to save some money and perhaps opt for some choices that might not fit your budget if you were going to buy them outright. Take a look at some of the ways you can have something borrowed at your wedding.
Hire Your Groomswear
Hiring groomswear is one of the most common parts of a wedding to hire, if the groom plans on wearing a three piece suit with tails then it's unlikely to be worn again so it makes sense to hire it. If you want to go back to your Celtic roots then you could even hire a traditional Celtic kilt. Most groomswear hire companies will have lots of options when it comes to waistcoats, ties and cravats and everything will be tailored to fit your perfectly.

Hire Your Venue
If you are looking for a wedding venue with some flexibility then think about hiring a marquee, tent or even a tipi for your big day. We love some of the stunning ideas from Magnakata — they specialise in non-traditional marquees and have some gorgeous options for your wedding.
The team at Magnakata tell us more:
"We hire stunningly beautiful Nordic Tipis as an alternative to the usual white marquee, to help create a unique event which will leave a lasting impression on you and your guests.
Atmospheric, spacious, flexible and, above all, different, our Katas are constructed using wooden poles and gorgeous light coloured canvas."

Hire Your Décor
If you want your wedding decor to extend past traditional flowers then think about hiring some fun props and ideas for your wedding day. We love some of the impressive décor ideas available from Weddings by Franc, including gorgeous bunting, metallic vases and impressive floral displays.
Hiring your wedding décor might mean you can be a bit more experimental and splash out on some things that otherwise would have been out of your budget. You may also find your venue and your florist have additional items to hire so ask what they have available as well as looking at external hiring companies.

Hire Your Transport
If you have your heart set on a vintage car or a limo then look at hiring a wedding car — as well as letting you make an entrance on your wedding day, you can also get some great photos for your wedding album. When thinking about what car to hire, think about your theme. If you are having something fun and quirky then a unique car like a Mini or Beetle could be perfect. Or for a classic wedding day think about something timeless like a Bentley.
Browse our wedding transport section in our suppliers directory and find a wedding car supplier near you.